Hello Lovelies, how are you all? If you follow me on twitter you will know I recently got a Elf order as used their £10 off code last week. So I decided to treat myself to some products which iv wanted for ages. Iv been using all of these for about a week now so I will be reviewing and swatching them.
First up I got one of the baked eye shadows in "Toasted" which I actually saw this watching "Kathleenlights" on YouTube, I love her videos. On to this baked eye shadow it is honestly amazing. I love the colour it gives especially it you spray your makeup brush with water the pigments come out stunning.
Next up I picked up two Elf Smudge Pots as I thought they would be very similar to Maybelline's Color Tattoos. Well im in love, you get so much product in them and they are so easy to use. The pigments in these is unbelievable they are amazing as you can see below. I will definitely be ordering more of these asap.
Left – Right
SmudgePot "Brownie Points"  | Baked Shadow "Toasted" | Smudge Pot "Back to Basics"
Iv never tried any lip products from Elf apart from the Lip Exfoliator. So I decided to get the Mineral Moisturising Lip Tint in "Rose" and I have to say im so surprised. It feels so creamy as it goes on and leaves your lips feeling moist. This honestly lasts for hours and doesn't dry out what so ever. Even my mum loved this and we are both going to order more.
Then I got the Jumbo Eye Pencil in "Turkish Coffee". I love this if your wanting to apply makeup quick but still get a good colour. This is quite a dark bronze shade which I love. I do prefer the smudge pots to this but I will definitely get use out of it.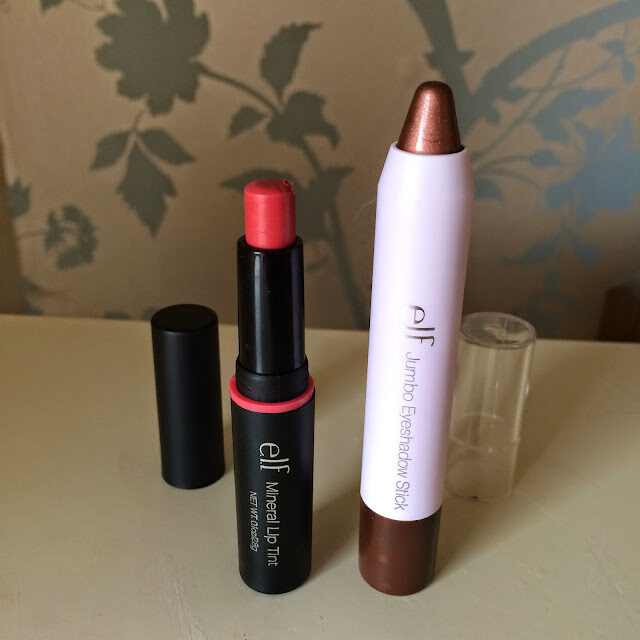 Left – Right
 Lip Tint in "Rose" | Jumbo Pencil in "Turkish Coffee"
Next I decided to pick up two products iv not looked at before and decided to give them a go. First is the Maximum Coverage Concealer which I didn't know what to expect. The size of the product is pretty big compared to most concealers. Its very creamy and definitely good coverage. Iv found this works better on my blemishes rather than under eye dark circles.
Then I saw Elf's Eyebrow Lifter & Filler which looks very similar to Soap & Glorys Brow pencil which I hated so iv been on the hunt for a new one. I picked this up in the shade "Dark" as I have very dark hair. Its quite a large pencil but im so happy with it. The pencil applies so easily and is so easy to blend. The highlighter is in the shade ivory which feels creamy when applied and blends in well around the areas I need.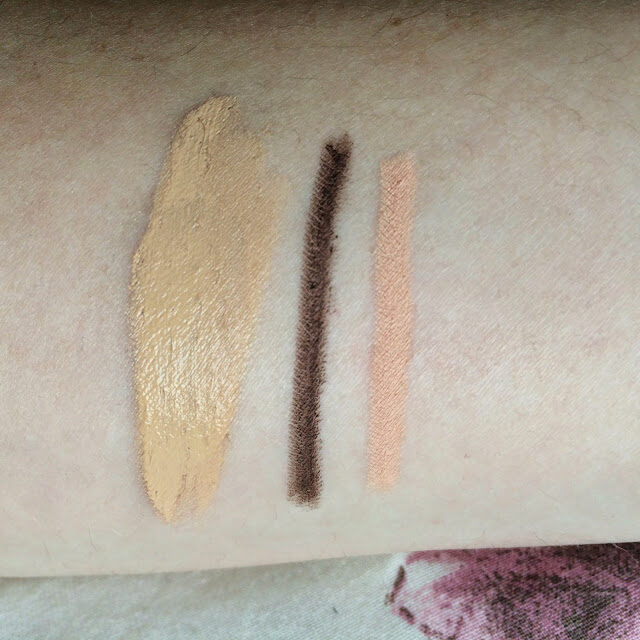 Left – Right
Maximum Coverage Concealer "Nude" | Brow Pencil/Highlighter "Dark"
Last up is a product iv wanted since it came out on the website. It is the Studio Blush Palette in "Light". You can pick from Light or Dark so I went with the light. The shades are gorgeous and perfect for autumn. The quality of these blushes is amazing. The only thing I don't like is the packaging as the blushes can pop out which can be a little annoying.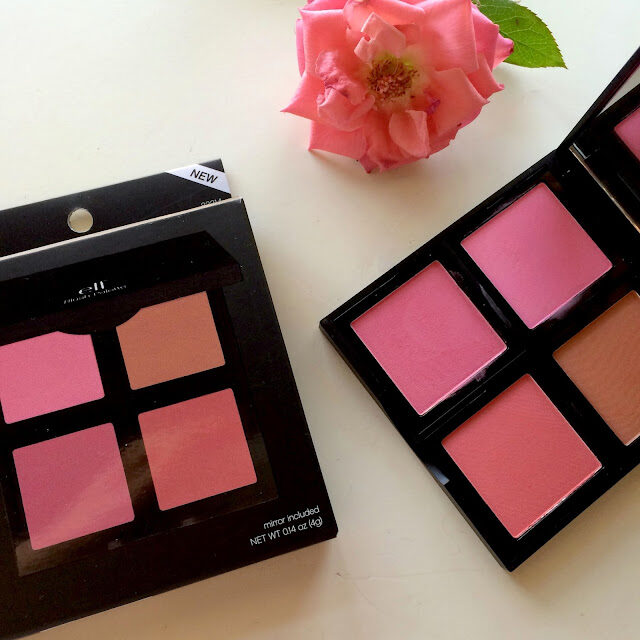 Overall I love every product I picked up! The prices are amazing for the quality. If you love the Maybelline color tattoos definitely pick up some of the Elf Smudge Pots.
Left – Right
Baked Eyeshadow "Toasted" | Smudge Pot "Back to Basics" | Smudge Pot "Brownie Points" | Studio Blush Palette 4 shades | Jumbo Eye Pencil " Turkish Coffee" | Lip Tint "Rose" | Eyebrow Pencil & Highlighter