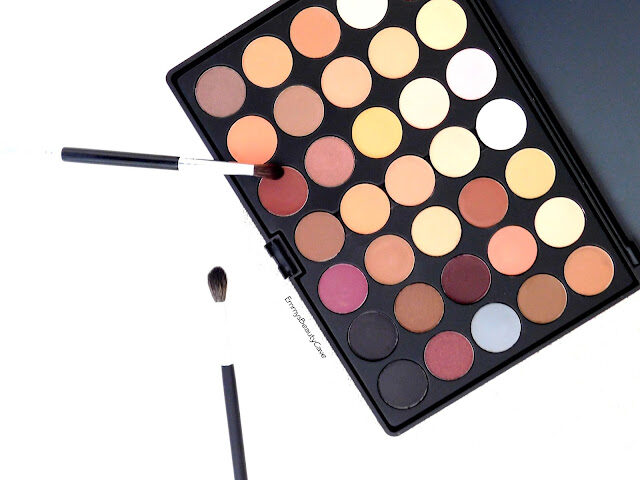 Crown Brush is releasing so many amazing products lately. I recently reviewed one of their newest releases the 10 Colour Contour Kit it is incredible! Crown Brushes products are very affordable and they have something for everyone from makeup to brushes. The products are usually such high quality.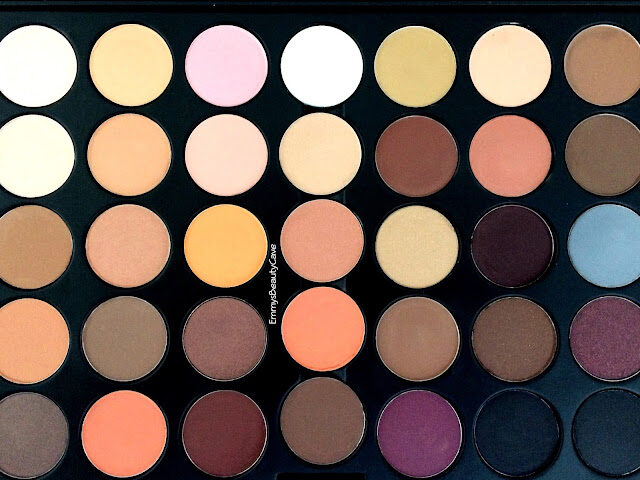 The Crown Brush 35 Colour Nude Palette is one of the newest releases and I was so excited to try it out. I love a good nude palette. The palette includes pale nudes, cool toned purples and my favourite the stunning icey blue on the right hand side. I am quite impressed by this palette and most of the shades. It only has one or two dud shades which aren't that pigmented but the rest are perfect. They blend well and only have the smallest amount of fallout.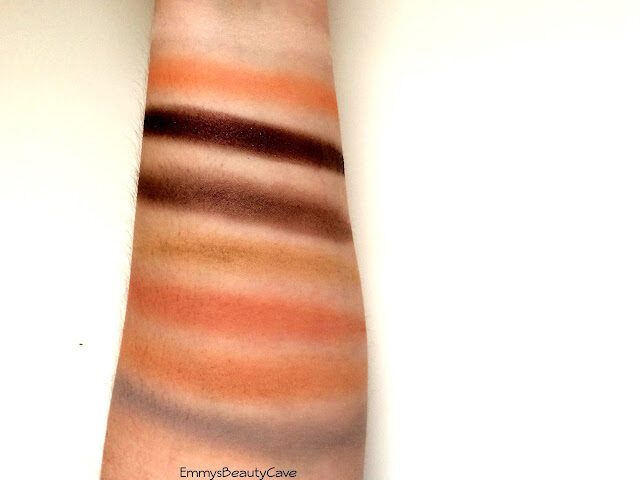 I do find the darker shades are more pigmented and intense than the light shades but when I applied them to my eyes they were alot more pigmented than in my swatches. I sometimes find some shadows don't show up that well in a swatch compared to on the eyes using a brush. If you use a primer with these they show up much better. It is all about creating the perfect base. This palette retails at £19.99 which makes it perfect for anyone on a budget.
Don't forget to check out my other reviews from Crown Brush included the New Pro Brushes and Contour Kit.
*This post includes PR Samples, NOTE all views are my own and my honest opinion. If I don't like a product or have any negative views I will put them on my blog.