Makeup storage posts are one of my favourites to read, I guess i like to be nosey! Who doesn't?! I recently did a "What's In My Dressing Table" Post which went down really well so i thought i would share what is in my Muji Drawers, well technically there are not Muji Drawers but just Acrylic Makeup Drawers i got off ebay much cheaper (between £12 – £15) but they look exactly the same. At the moment i have a two drawer acrylic storage unit with a removable unit on the top. I also have a Acrylic Lipstick Holder which i also got off Ebay for £5!!.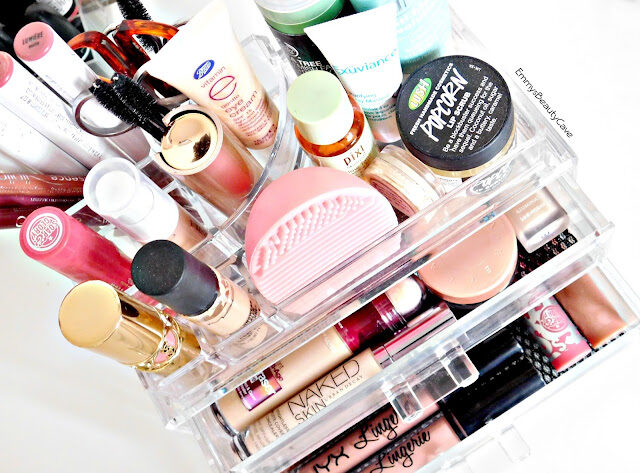 In the top part of the storage, i have a mixture of products including skincare such as Lush Popcorn Lip Scrub, a PIXI Glow Tonic Sample, ColourPop Lippie Stix and more.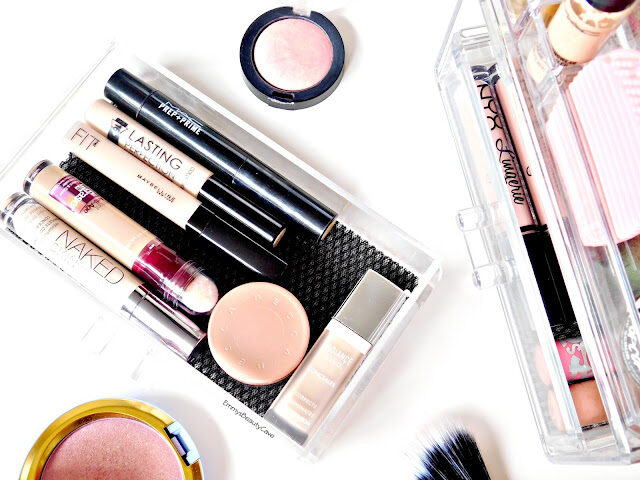 In the top drawer I keep my most used concealers. If you read my Concealer Low-Down post you will know I own alot of concealers. I do try and switch up ones in this drawer but at the moment I love Maybelline Fit Me, Maybelline Eraser Eye and Collection Lasting Concealer all for under my eyes. Urban Decay and MAC Prep + Prime are both to highlight and im testing out the new Bourjois Radiance Concealer which I am not loving. I also have my Becca Under Eye Brightening Corrector which is just amazing if you suffer with dark under eye circles. Check out my before and after pictures in my full review here.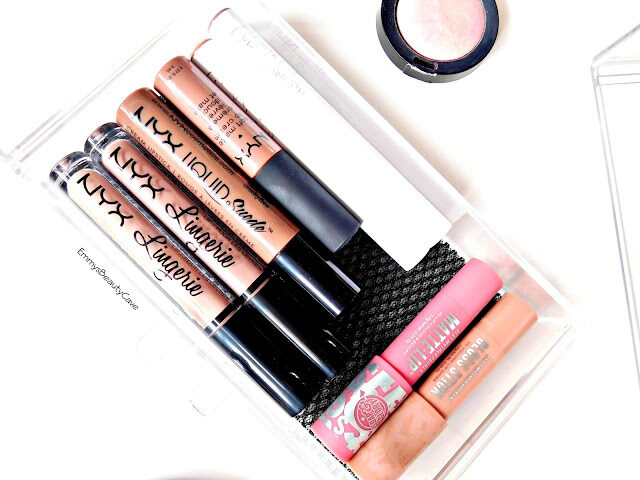 In the second drawer I keep some of my lip products, I do switch up this drawer too so I can make the most out of the products I have. I am loving the Soap and Glory Sexy Mother Pucker Gloss Satin and Matte Lip Crayons. My ultimate liquid Lipstick is the NYX Liquid Suede in Sandstorm. I also got some of the NYX Lingerie Lipsticks which i like but they are just far too drying. I also have a couple of ColourPop Lippie Stix including Lumiere and Cookie.
Psst… You can see swatches of the Soap and Glory Crayon and NYX Suede Lipstick in my Current Lip Favourites For Spring Post HERE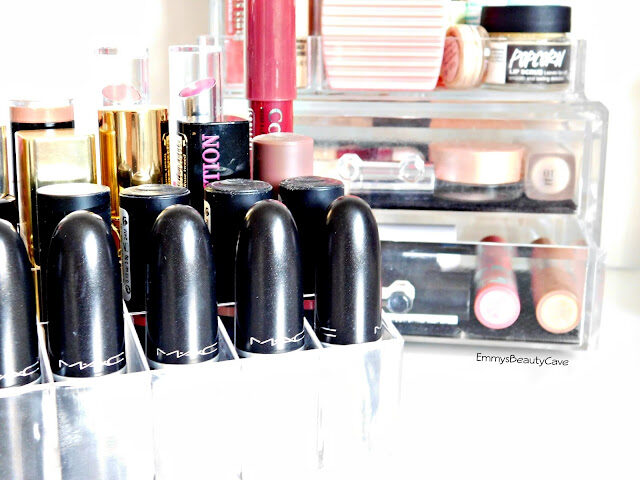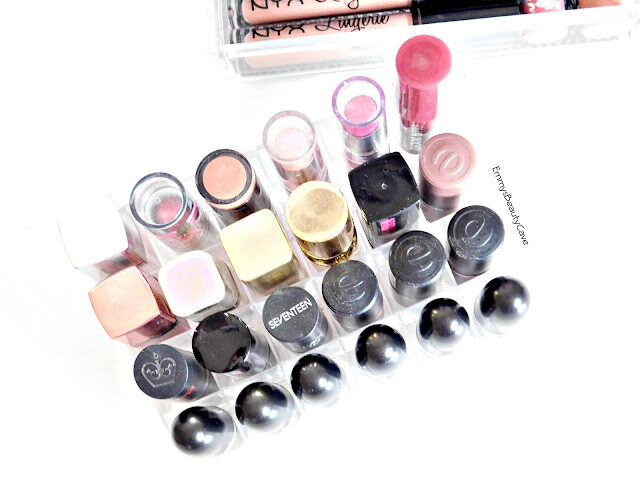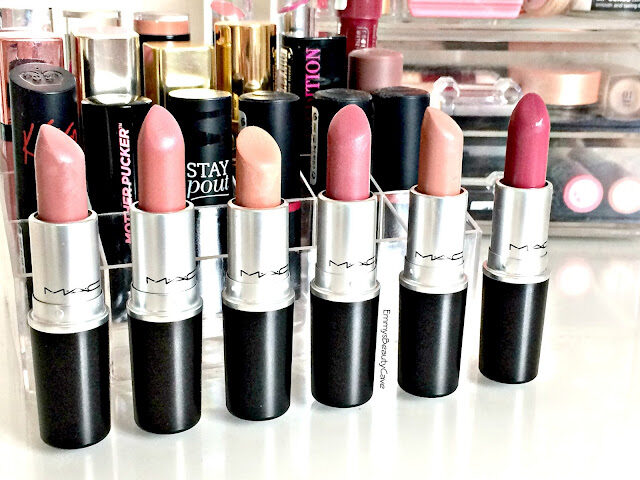 Lipsticks are something I only started wearing about 6-8 months ago. My favourite brands have to be Soap and Glory, Seventeen, Essence and MAC. I definitely want to get my hands on more Soap and Glory ones!
MAC Lipsticks Left-Right:
Faux | Brave | Honeylove | Syrup | Blankety | Plumful