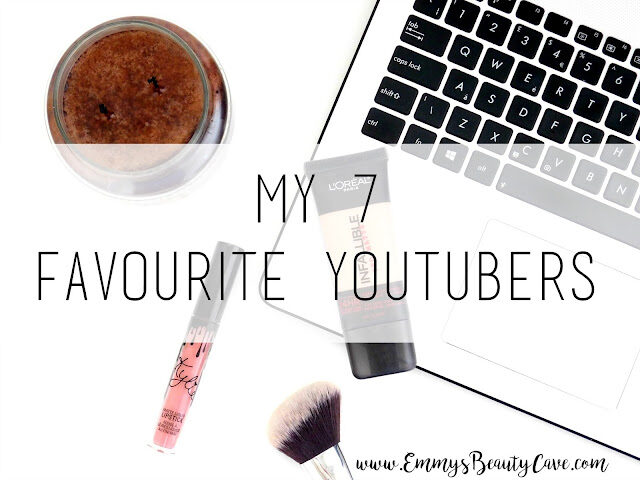 Every Sunday I love a good binge watch on YouTube. I don't follow a huge amount, it must be around 30-40 YouTubers but there are seven that I watch religiously and await their uploads. I love seeing YouTubers who have personality and stand out from the rest.
Amy Macedo | Link
Amy's channel is the one I watch the most. Every single video I will watch. She has the same skin type as me oily but sometimes gets dry area's. Her tutorials are amazing, she tries out many new products and does hauls.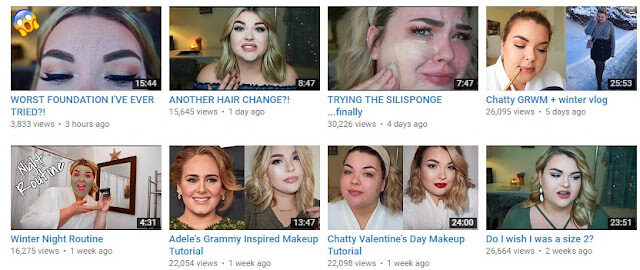 Learning To Be Fearless | Link
I love her channel! She is so genuine and honest in everything. She talks openly about weight and body confidence, she does makeup tutorials and chit chat video's. 
Nikkia Joy | Link
I came across Nikkia's YouTube around four months ago and im obsessed. She is from Australia and does so many video's for us oily skin girls. She tries foundations, shows tricks and hacks and much more.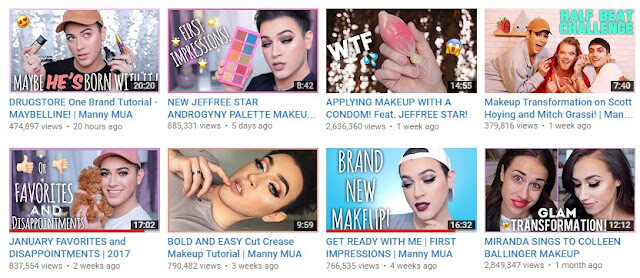 Manny Mua | Link
I will be honest I didn't know much about Manny until his collaboration with Makeup Geek. Since then I have been obsessed with his channel. I like him because he acts himself, he will swear in video's which some people may not like but to me people do it and you don't need to hide it. I love his makeup tutorials they are incredible!!
Although I didn't watch his "Applying Makeup With A Condom" Video, so many YouTubers have done this video it is vile! I logged into YouTube the other day and saw not on Manny's Channel but "Applying Makeup With A Tampon"… Seriously it is getting disgusting.
Rachel Leary | Link
Rachel is a UK Based YouTuber, I don't actually follow many UK YouTubers but I love her account. If you love full glam makeup her channel is what you need. Her eye makeup is goals!!
Nikki Tutorials | Link
I love Nikki! I have pale skin and find her video's super helpful especially when it comes to base products. I especially love her monthly Hits and Oh God Knows video's.
Casey Holmes | Link
Casey is the YouTuber I have followed the longest. Again she has oily skin like me so I reply on her video's. Every foundation she loves I have tried if I can get hold of it. She does beauty reviews, hauls, get ready with me and lots more. 
These are my Top 7 YouTubers. I also love Kathleen Lights, Jaclyn Hill and ItsSabrina. Im always open to finding new YouTubers so let me know your favourite's! One I always get recommended is Zoella but personally she isn't for me. I would love to find more UK Based YouTubers, let me know if you know any.