Another year has gone by, and this is my last blog post of 2017! I have seen a lot of negativity on What I Got For Christmas posts over Twitter. I enjoy reading them and love seeing what others got, mainly because it makes me go and buy stuff! People say it is bragging, but I don't think it is. Many people enjoy reading them, and why shouldn't we be happy with what we got? I have put together some of my favourite picks of what I received, and I have tried on some of the items I got.
Let's start with the beauty bits! Although I didn't ask for much makeup this year as there hasn't been much on my wishlist, I am beyond happy with what I got.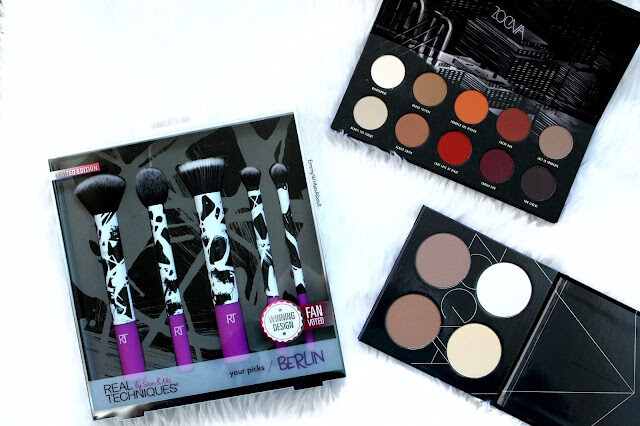 Ashley always buys me incredible presents, I never have to tell him what I want or show him anything, and he buys me unique gifts. I know I am fortunate to have a guy like that! He knew how much I wanted the Real Techniques Berlin Brush Set, and I was so happy he got me them as I don't think you can buy them anymore as they were limited edition. He had them a fair while. He also picked me up the Zoeva Matte Eyeshadow Palette, which I have wanted for months, and he saw it on my Christmas Wishlist Blog Post. He then also got me the Zoeva Contour Spectrum Palette. He said he has seen me using things similar and thought I would love it. The shades look pretty cool-toned above but have a slightly warmer tone, which suits my skin tone.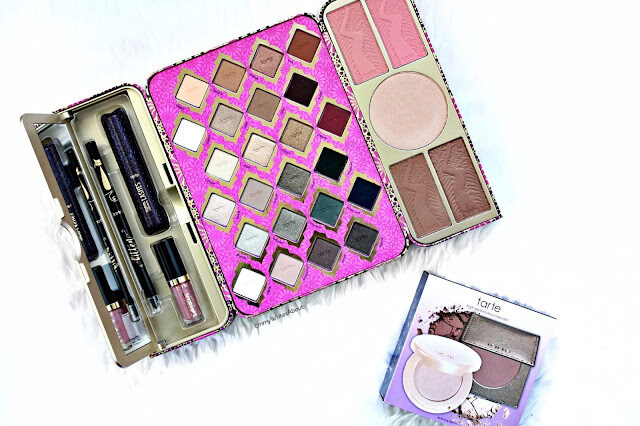 Now my momma did AMAZING! Since I saw Kasie Beauty pick it up, this Tarte Limited Edition Treasure Box has been on my mind. My mum didn't know I wanted it, and she said she wanted to get me a set, and out of all of them, she picked this one!! I have never smiled so much. She also got me this cute Tarte Highlighter and Bronzer Duo. The highlighter is a gorgeous pale gold, and the bronzer looks stunning. You can buy the highlighter on its own here.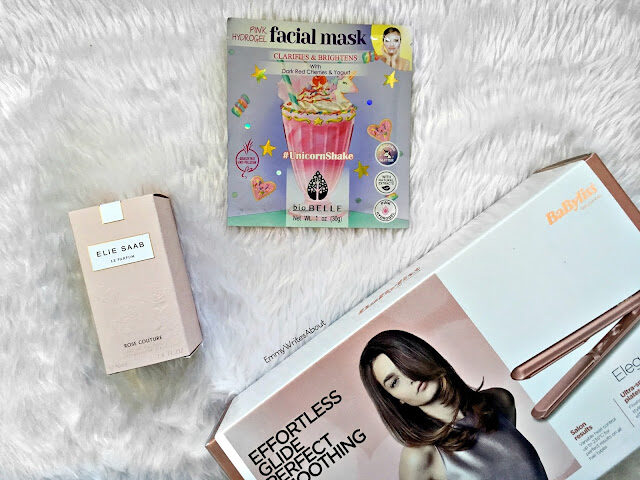 This shows Ashley takes notice as we were walking around Debenhams a couple of months ago, and I sprayed so many perfumes, and he picked one I loved! It was the Elie Saab Le Parfum which has such a lovely scent! I am obsessed with face masks at the moment, and this one looks so cute! My mum got me the Biobelle Unicorn Shake Botanic Fiber Facial Mask. I haven't used it yet, but I will be doing it soon.
I bleached my hair earlier this year, then dyed it back dark brown, maybe going back black again soon! I find GHD's are too strong on my hair, and I used some Babyliss ones who worked so well, but mine is about to die on me. Ashley got me these gorgeous Babyliss Elegance Rose Gold ones that I wanted.
Moving Onto Fashion…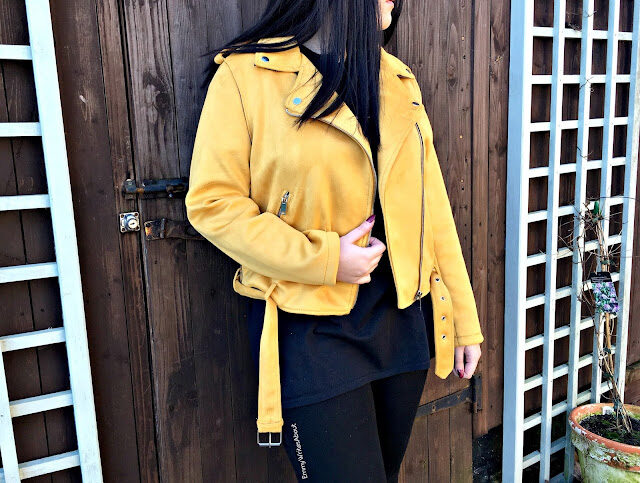 This Mustard Faux Suede Jacket is the softest materiel ever! I wanted this months ago, and Ashley said he would get me it, but I'm not allowed it till Christmas. It was definitely worth the wait. It is from Primark, and I am so shocked at the quality and how incredible it feels. I went into New Look earlier this week, and they have the same jacket, but at a higher price, everything about it is the same, but the Primark one feels a lot nicer and higher quality.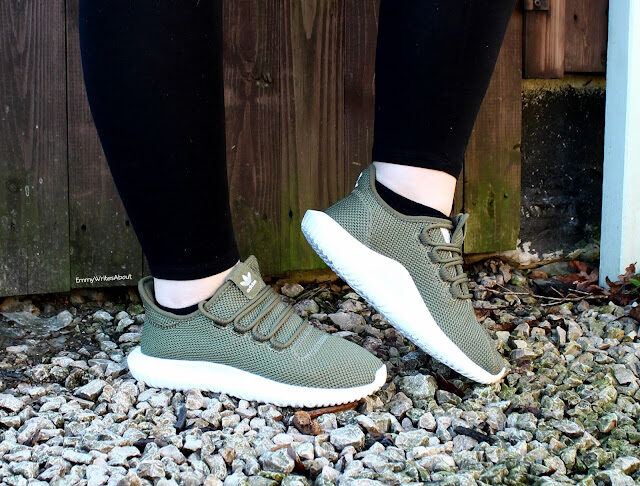 I have become Khaki obsessed, and I think it goes with everything! Ashley got me these Adidas Tubular Shadow Trainers, which are so comfy! They have them in many other colours online, including burgundy, nude, grey and more!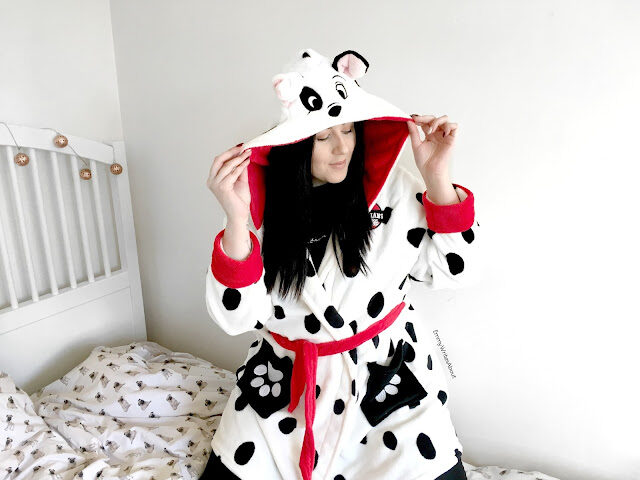 Now it is very, VERY rare you ever see my face in photos, haha, but I had to show this Dalmatian Dressing Gown my sister got me. How cute is it! I am obsessed. It is super cosy too.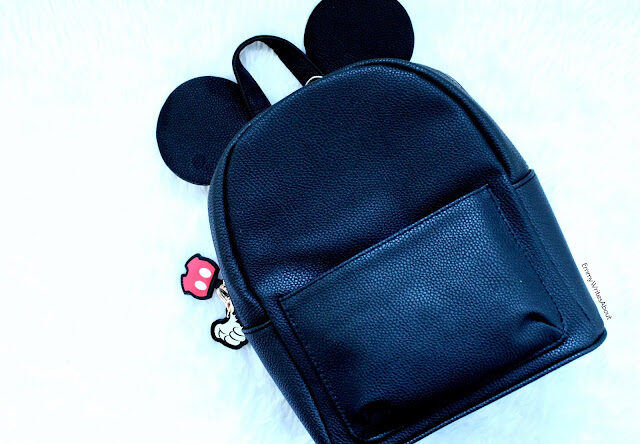 Another one, my sister, got me is this cute Mickey Ears Backpack. It is adorable! It isn't too big either so that I will be using it for work and day to day use.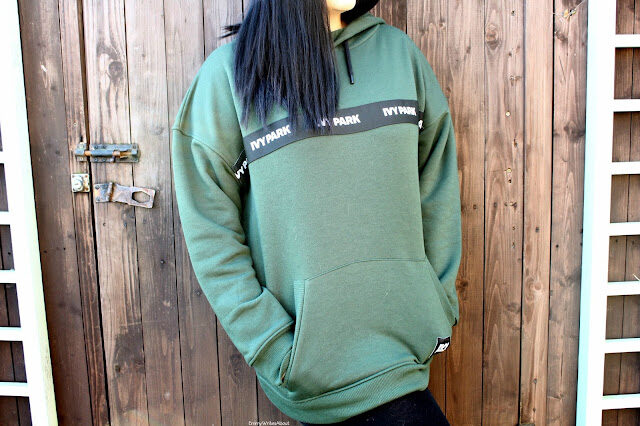 Here we go again with the Khaki! I have wanted an Ivy Park Hoodie for quite a while now, and I love how they are oversized. This one is so comfy, and I love the design of it.
Random Bits…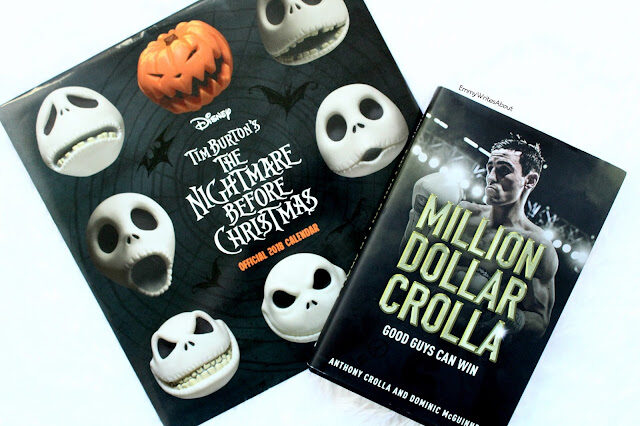 One of my favourite things is the Nightmare Before Christmas Film. I have loved it ever since I was little. I never thought it would come back around over 20 years later and be popular again. I watch it every single year. My mum got me the Nightmare Before Christmas Calendar! Another one people might not expect from me is I love boxing. Ashley and I are always watching it. My favourite, though, has to be Anthony Crolla. He boxed, and then his neighbours were being robbed, and he went and ended up badly hurt to his head and didn't think he would box again, but he is still boxing. I love him as a boxer and person. Ashley got me the Million Dollar Crolla Book.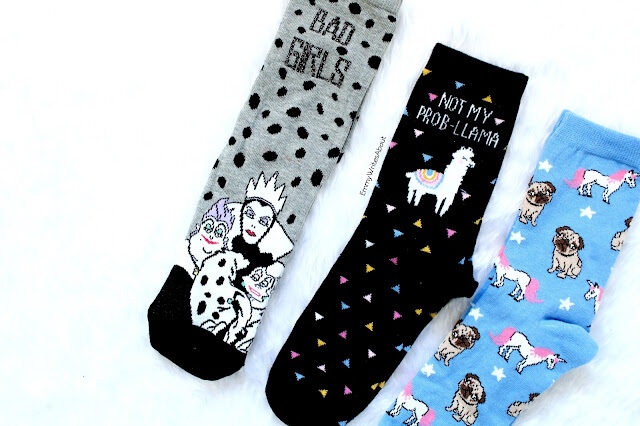 Isn't it a tradition that everyone gets socks for Christmas?! I got quite a few pairs, but these are my favourite. I am obsessed with Llamas at the moment.
Disney Time…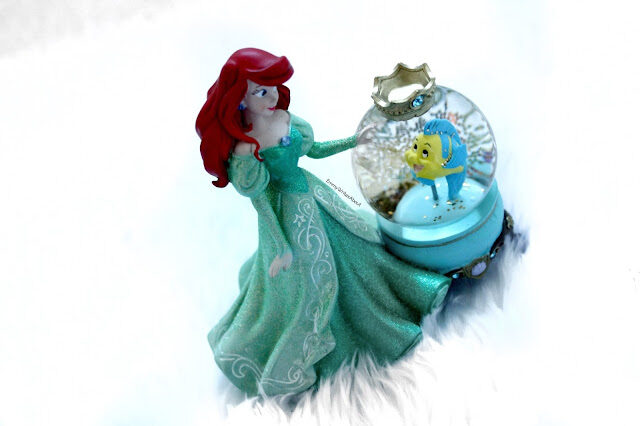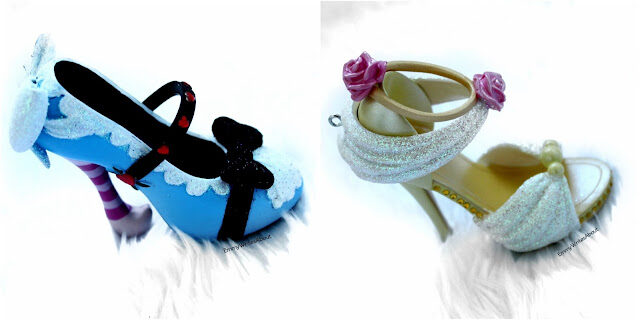 One of my closest friends got me this stunning Ariel Snow Globe. She knows how much I love snow globes, and I am starting to collect them. My little Mermaid is my favourite Disney film, and I love this snow globe. I also ordered the Disney Shoe Ornaments, I already have four, and now I got these two for Christmas. I got the Alice in Wonderland and Belle shoes. How cute are they!
I also did a Blogger Christmas Swap with TheDenaEdit. Check out what she got me!
What was your favourite present this year?