Eating healthier doesn't always mean boring or unappetizing, it is all about finding what works for you. You might have already seen my 3 Go To Healthy Quick and Easy Breakfasts posts. I want to start including some of my go to foods. I started eating healthier one for my health due to health issues and secondly to feel better in myself. I am learning so much more about food and enjoying trying new recipes and treats. Snacking is the hard part I find with eating healthier but I have found some amazing foods/drinks which are perfect for anyone eating healthier or wanting to loose weight like me.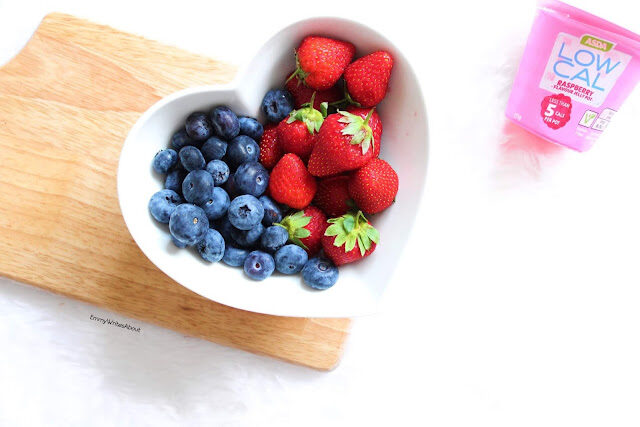 Of course fruit is the option everyone is aware of and fruit is a main part of eating better. I love having a bowl of fruit and mixing up what fruits I have. I always take a mixture of fruit to work with me, I am loving a banana with my breakfast then snacking on strawberries, blueberries or grapes whilst at work. You can incorporate fruit into so many snacks or recipes. I never really thought of fruit in a salad but I am loving adding some chopped up strawberries into a salad.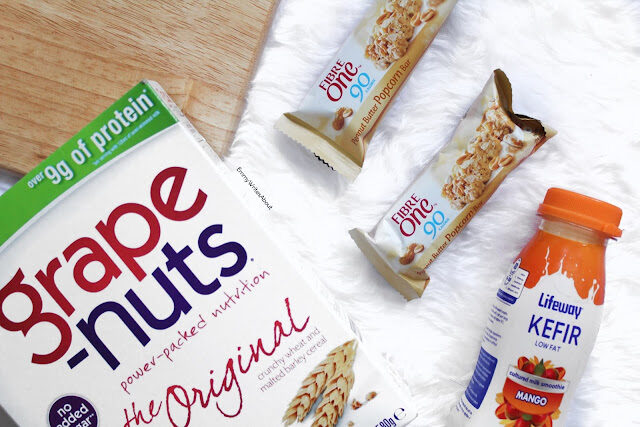 When looking in Sainsburys I came across these Grape Nuts in the cereal isle. I have become obsessed with them! I often sprinkle some on top of my porridge to add a little texture and I sometimes pour a yoghurt into a bowl and add some of these with some fruit. They taste like cereal but they are good for protein, there are 163 calories for every 45g but when I sprinkle them on cereal it only works out around 30-40 calories depending how many I use.
Breakfast bars are something I often keep in my drawer at work incase I run late in the morning and don't have time for a proper breakfast. These Fibre One Peanut Butter Popcorn Bars are so good! They taste so yummy and give me that sweet treat I need. They only have 90 Calories! Honestly I can't recommend these enough!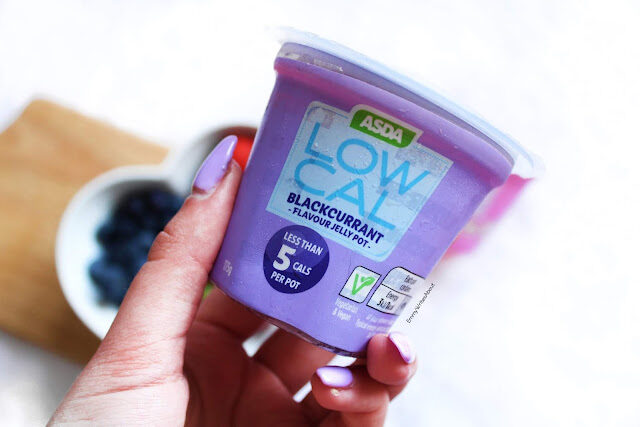 Jelly is such a good way to have something sweet in the evening with not having many calories. I am obsessed with these low calorie jellies from Asda! I saw someone mention them on Instagram stories and I had to try them. They only have 5 Calories! Yes 5! They do four flavours, my favourites are blackcurrant and raspberry. They are such a bargain!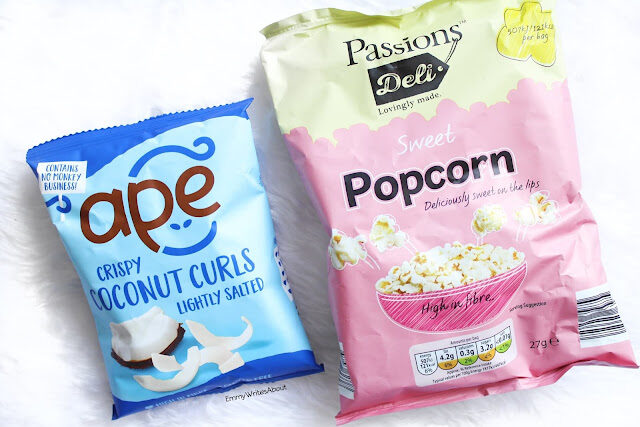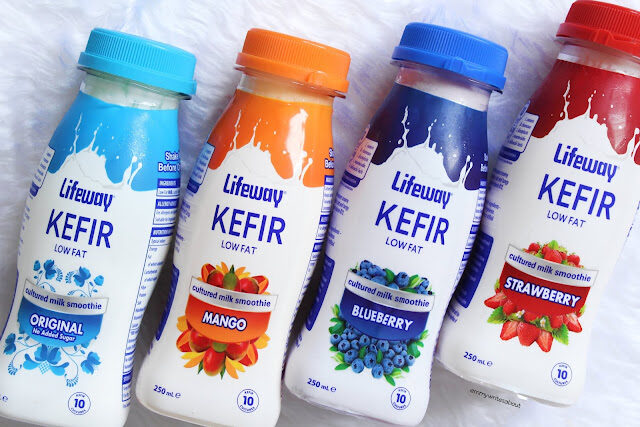 Smoothies are one of my go to snacks when I am in a rush or at work as I can work and drink as I go. These Lifeway Kefir Smoothies are so yummy! They don't have any bits and again are low calories. They are the perfect consistency, not too thick and not too thin so they will fill you up if you are feeling peckish. They are high in protein, calcium and vitamin D. I find these perfect when I need that extra energy, they give me a boost and fill me for longer. My favourite has to be the Mango one, it is refreshing and has that sweet taste. I also love the blueberry one, this has to be my favourite for when I have one in the morning. They are good to have with your breakfast or for on the go. My mums favourite has been the Strawberry one. Check them out on Instagram Here LifeWayFoodsUK to see the range of products they sell. They are also on Facebook and Twitter.*
Crisps are something I have completely cut out but I sometimes want something with that similar crunch. I love these Ape Coconut Curls, my mum came across them and picked me some up and they are yummy! They have 108 Calories for one full bag. They actually taste good and fulfill my need for something crisp like!
Popcorn is something I love to have when watching a film or when just sat at my desk at work. I always buy the Passions Deli Sweet Popcorn or the Slightly Salted ones. They bags are quite big and have 121 Calories for the full bag! I often have half of the bag which roughly works out around 60 calories, low calories but something that fills you!