A while ago, I was contacted by a lovely lady from Beau Beauty asking me if I wanted to try out a Contouring Lip Gloss. I have to admit I had never heard of a Contouring Lip Gloss, but she explained how it works…
"Clinically proven to stimulate collagen production, this peptide helps you achieve the full, shapely lips you desire in only 28 days. Ideal for wearing alone or over your favourite shade lipstick, this long-wearing formula glides on smoothly, delivering a sophisticated shine. With Contouring Lip Gloss, the more you wear it, the better your lips will look."
When I received the gloss, I was very excited to try it. I had already had a look on the Beautyxbeau Instagram account and seen others before and after photos, and the results looked fantastic. When I first tried the gloss, it felt like any other lipgloss but not too sticky, which I quite liked. When I applied the gloss, there was no tingling feeling like you would expect with this kind of gloss.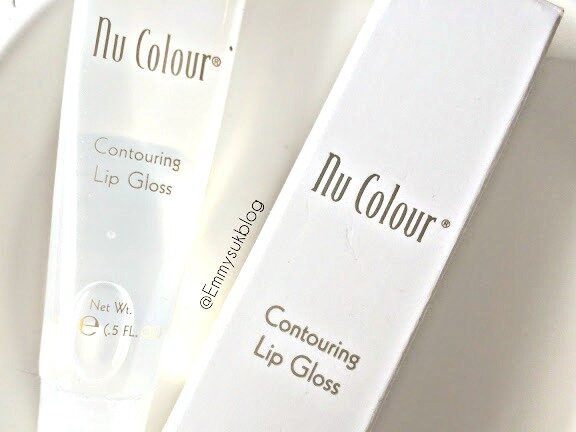 I started applying the gloss to my bare lips twice a day, and after two weeks, I have to admit I hadn't noticed a difference. I did not want to give up on this product, so I let my mum try it out for three weeks. She applied this to her bare lips 3-4 times daily. She agreed that the gloss felt lovely when used, but she couldn't notice a difference. On her first day of application, we retook a photo on the 21st day. Having looked at the picture, I cannot see any difference. On the Beau Beauty website, it does say you should notice a difference within 28 days. My mum's results are below.
Please note the second picture is more up close than the first one.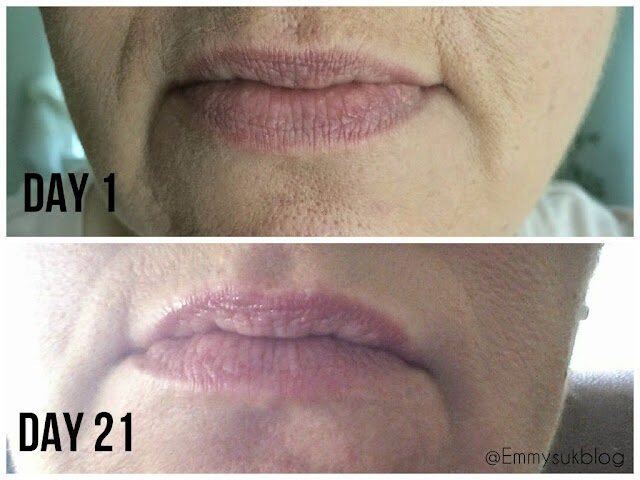 I have to admit I am a little disappointed that it didn't work for me, but maybe it all depends on the person. As you can see, the product didn't work for my mum or me, but that isn't to say it won't work for you. I contacted Beau Beauty advising of my results and the review, but I never responded. This isn't the most professional way to act, as all brands should be aware a product won't work on 100% of people. If you have tried anything like this, let me know in the comments. This gloss retails for £20.00. 
Check out BeautyxBeau on Instagram and see what you think. They also sell a teeth whitening product which seems to be very popular!