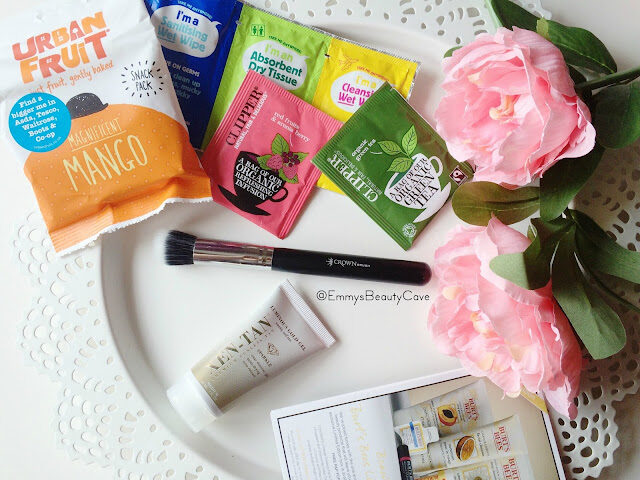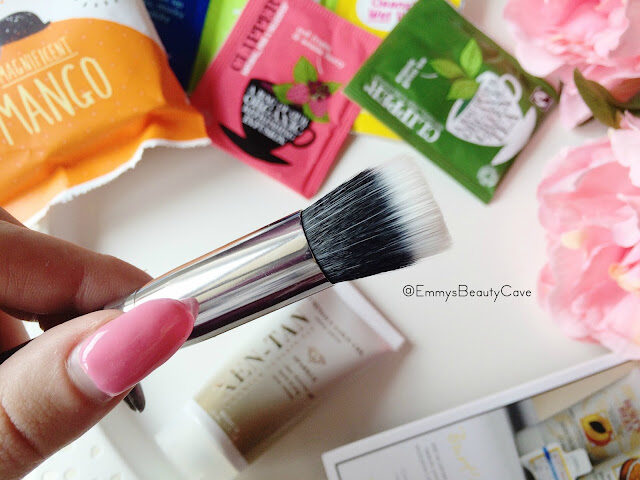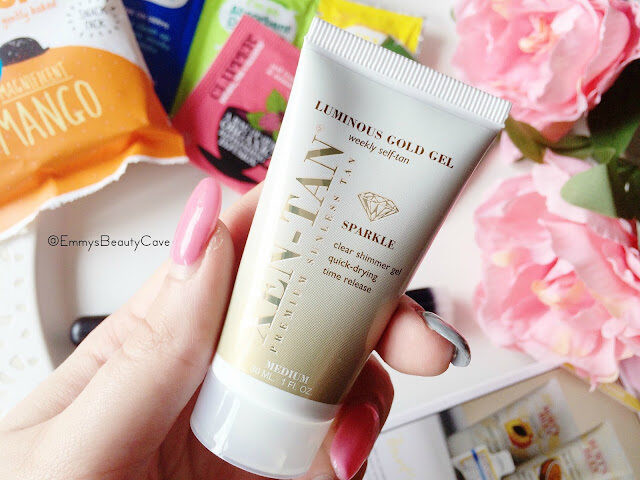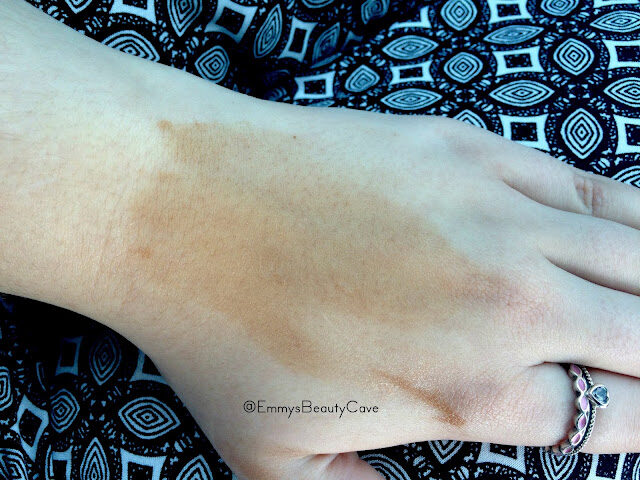 Yes i finally did it, i finally signed up to a subscription box. I have been wanting to do this for a while now but couldn't decide which box to go for. I thought the best way is to search the past 6 months of each box to see if the products were something i would like. I looked at Glossybox and found not one box interested me. I finally came across the You Beauty Discovery Box. This isn't one i have seen or heard of before. It costs £6.95 a month inc postage and every month you get to choose 2 products out of a choice of 10. Some products are full size and some are smaller.
In the Junes box, I picked the XEN-TAN Luminous Gold Gel which is a tan i haven't heard of before. I can say I am very happy I picked this and I have already ordered the full size. It doesn't smell like fake tan at all, it smells a little fruity! When you apply it is a clear gel with sparkles of gold in it. The tan showed up on my hand as above very quickly and the colour is stunning. The gold element does disappear which i was happy about and it gives a gorgeous summer brown tan. It dries quickly, has no fake tan smell and is the best tan I have ever tried!
Next up i picked the Crown Brush C436 Duo Fiber Blender Brush. I love this brush it is perfect. I use it to blend my concealer and any highlight, it is a perfect size and such good quality. I will definitely be picking up more brushes.
I also received some fruit teas, makeup wipes and a leaflet. In the leaflet it gives you deals for other boxes which you can get discounted at amazing prices. Overall i am very happy with this box and cannot wait to see what July's 10 products are.
Limited Edition Box – Burt's Bees
This costs £19.95 but products retail to over £50. Includes Facial Cleanser, Makeup Wipes, Deep Cleansing Cream, Deep Pore Scrub, Coconut & Pear Lip Balm, Lip Crayon and Intense Hydration Night Cream.
Non-members can also order this box but postage will be £4.95 and if you are already a member postage is free!
FOLLOW ME
BLOGLOVIN | INSTAGRAM | TWITTER