I used to think a skin care routine was a chore, trying to find the right products, spending ages on your skin. But it doesn't have to be like that. Iv finally found products that work for me. My skin type is a dry to oily combination. I find I get dry patches on my cheeks which can be from the weather and my skin gets oily as the day goes on. Using this routine has helped my oily skin and stopped 90% of dryness!
A good Skin Care routine should consist of:
1.      A Good Make up Remover
2.      Moisturiser that Suits Your Skin Type
3.      A Weekly Face Mask/ Detox
4.      A Good Face Wash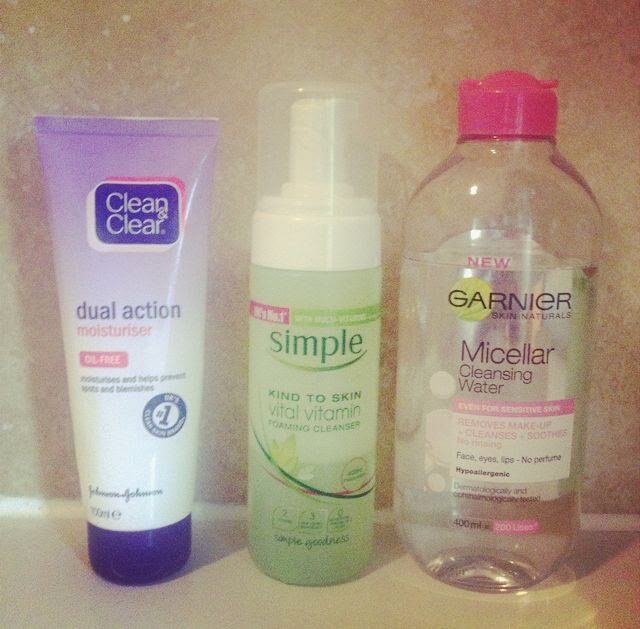 Face Wash
Simple Foaming Cleanser / £4.49
This stuff is amazing! The bottle has a pump and you only need the smallest amount of foam. I use this as my daily face wash and it leaves my skin so smooth. It could also be used as a makeup remover. Its honestly one of the best products I have ever used!
Makeup Remover
Garnier Micellar Cleansing Water / £3.99
I saw this on many people's blog's and decided to give it a go to see what all the hype was about. I can happily say I agree with everyone else, it works wonders. My makeup comes off so easily and keeps my skin feeling fresh! Definitely worth a buy.
Moisturiser
Clean and Clear Dual Action Moisturiser / £3.59
This product is oil free which is what drew me to it. I put this on every night before bed and in the morning before I apply my makeup. I have noticed since using this my makeup lasts longer.
Lastly is the face mask/detox on a weekly basis. I have tried many face masks and find none of them work! They either irritate my skin or just don't do anything at all. So i saw something on someone's instagram which i thought this surely cannot work but thought i would try it first. So instead of a general face mask i used… SUDOCREM!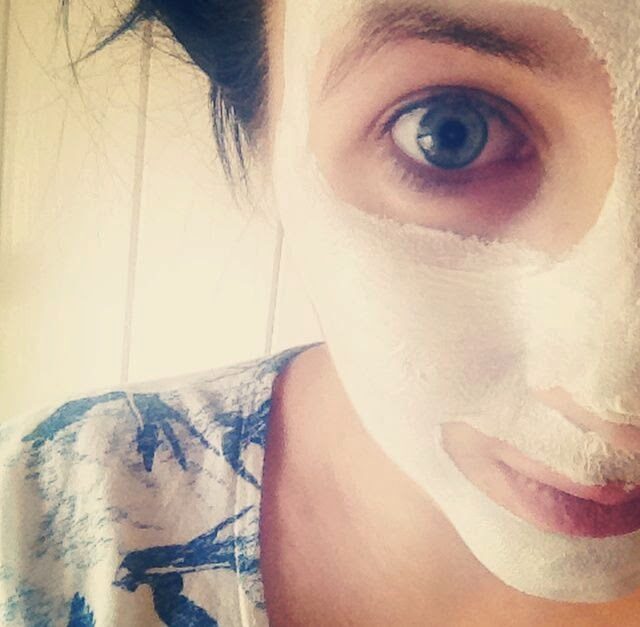 Yes you read it right sudocrem! It isn't meant for a face mask but honestly don't knock it till you have tried it! I apply it just like a face mask and leave it on approx 20-30 minutes and my skin feels amazing afterwards! Seriously give it a go.
Do you have any unusual Skin Care Routines?