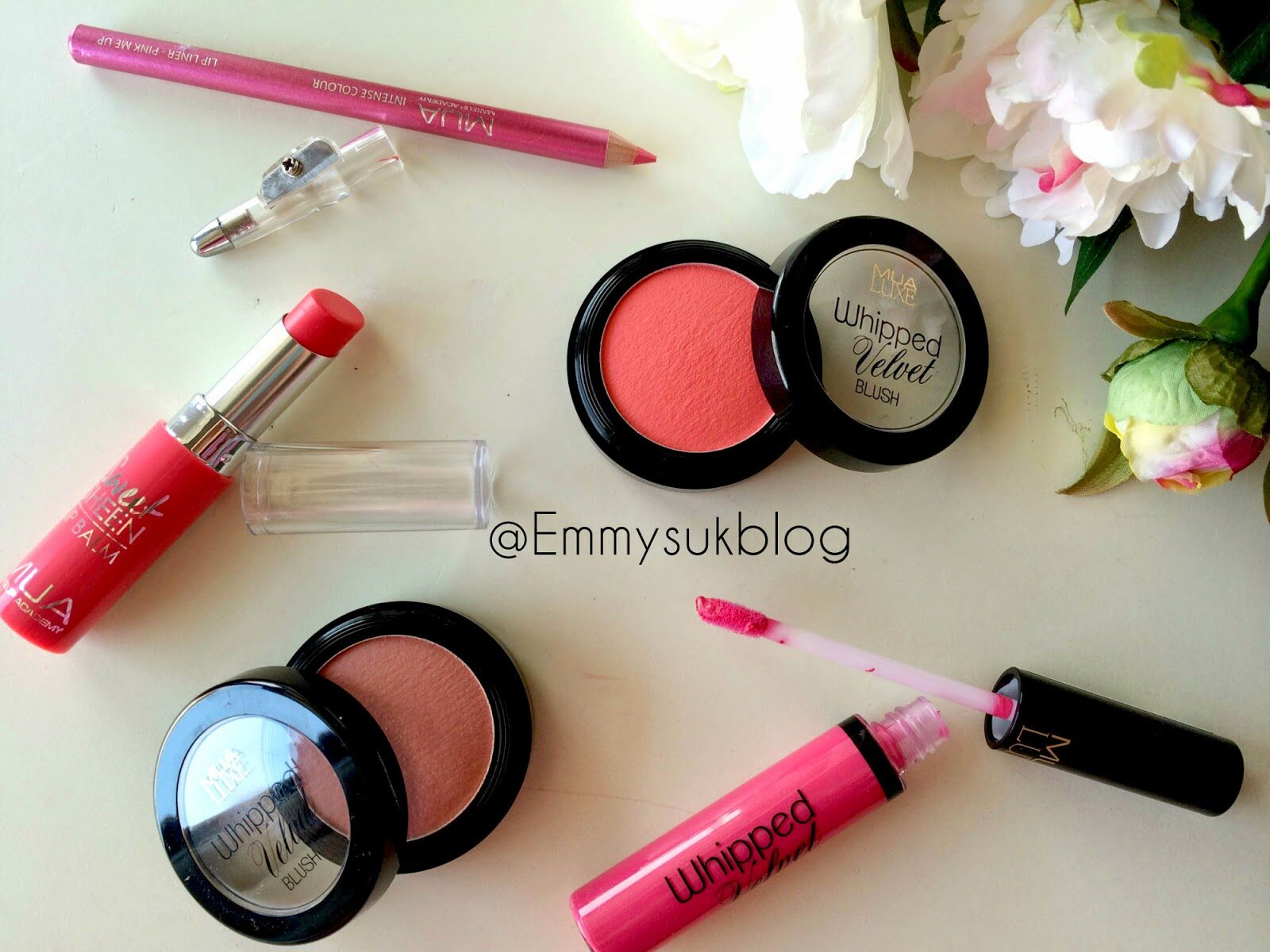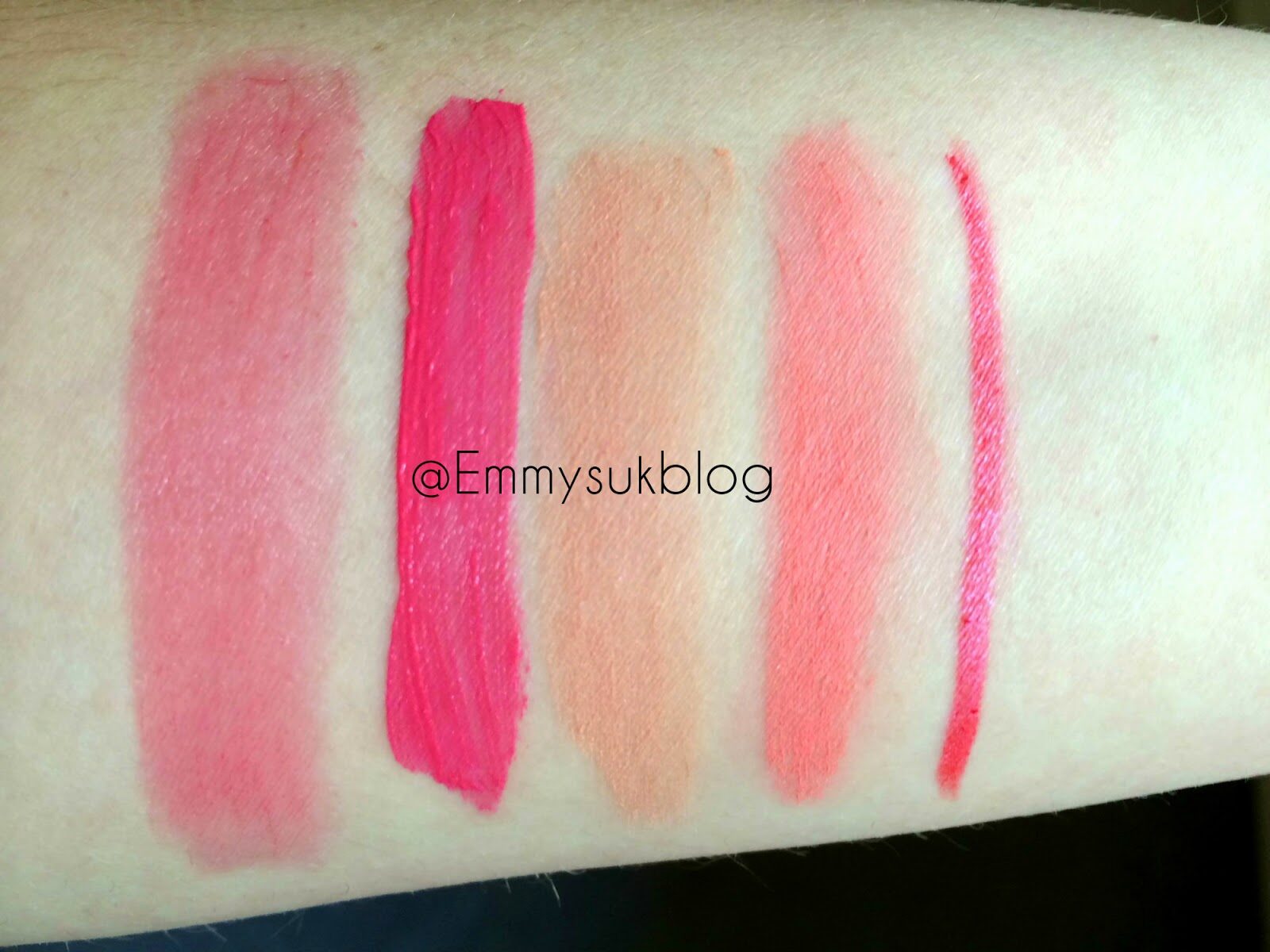 MUA have been a brand i have used for a long time. Over the past year i think they have really upped their game bringing out new releases which have just been amazing. Another reason to love the brand is the prices, they are very reasonable. So when i was browsing on their website i noticed they have released a Spring Collection which includes Lip Tints, Lip gloss, Blush, Prime & Conceal Correcting Creams and an eyeshadow palette. What stood out to me was the bright colours. When it comes to spring i love pinky/coral tones so i was quick to place an order.
Sweet Sheen Lip Balm in "Coral Reef" | £2.00
Yes, Yes i think its time to admit i do have a slight coral coloured addiction. Blushers & Lipsticks you will find most of mine are coral. Out of the 6 shades for the Lip Balm i of course chose the coral one. When applied it gives a subtle colour to your lips which is perfect as i dont always fancy a bold block colour.
Luxe Whipped Velvet Lips in "Ritzy" | £3.00
I own many lip glosses but most of them are either pale pink or nude shades. I took the plunge and ordered a bright shade which i am excited to wear. The shade is very pink and very bright which i think could look gorgeous with the right outfit. The Lip Gloss itself is thicker than your normal gloss but not as sticky as a normal gloss either. Weird i know but it works it really does.
Luxe Whipped Velvet Blush | £3.00
If you read my last post you will know my weakness is blushers. I can't help myself and thats why i could not only order one! In the end i chose Spry which is a light brown/nude blush which looks gorgeous on those natural days. I also ordered ChiChi which again is a Coral shade.
One thing that suprised me with these blushers is the texture. I am not a big fan of cream blushers so when these arrived i wasn't sure i would like them. Honestly they are nothing like i have ever felt before, they are nothing like any other cream blush. The texture is so soft and so velvet like (duh its in the title). I have to say these are like a dream and so easy to apply.
MUA Lip Liner "Pink Me Up" | £1.00
I cheated a little as the liner is not part of the MUA Spring Collection but i needed a lip liner to match the Gloss Ritzy and i think this liner goes perfectly.
Overall i could not be happier, MUA have delivered once again. If i had to choose a favourite it would have to be the blushers just for how creamy and soft they feel. Have you tried anything from this collection?
Other Posts You Might Like:
MAC Cinderella Collection | A Controversial Review
Top 5 Blushers | All £10 or Under
FOLLOW ME
BLOGLOVIN | INSTAGRAM | TWITTER