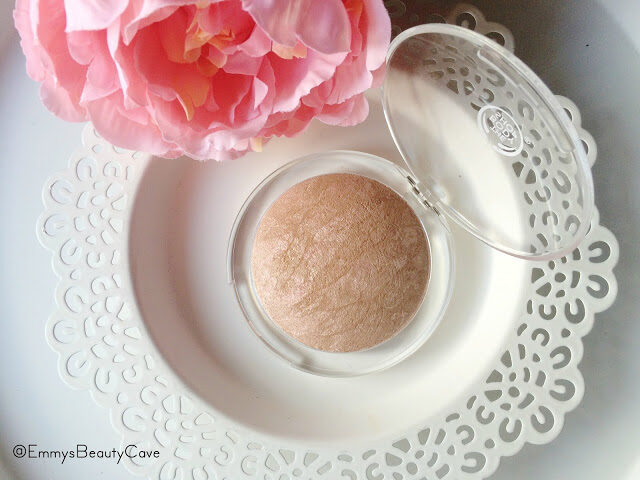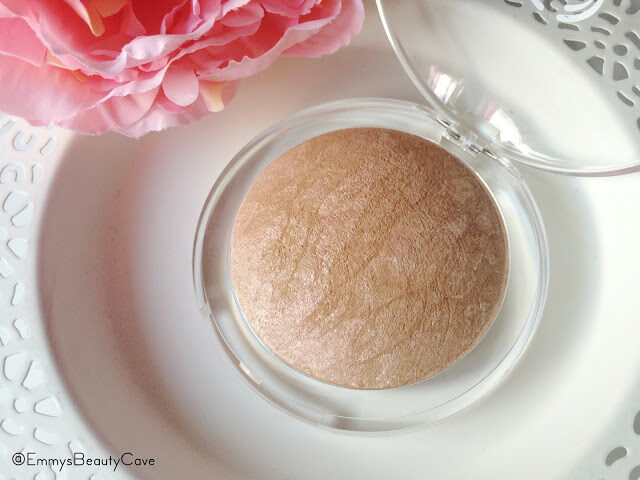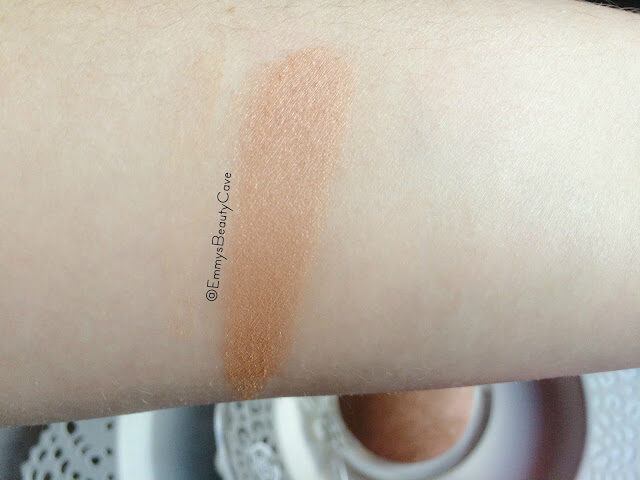 New highlighter in town? Yes, yes it is! I was recently in The Body Shop with my boyfriend when i came across this product. As soon as i swatched it i knew i had to have it. Being the lovely boyfriend that he is, he offered to buy me it. I have been wanting the MAC Mineralize Skinfinish in a couple of shades and i have to say this is the perfect dupe for the Mineralize Skinfinish in Global Glow.
This is the Baked To Last Bronzer in shade 02 Warm Glow. I am honestly in love with this and wearing it almost everyday! It is a gold based bronzer with a slight shimmer as shown in my swatch above. I find it gives the perfect amount of highlight with a warm glow. I also noticed it did live up to its word and lasted me all day.
This comes in two shades, the second one being 01 Golden Bronze which is a darker shade. They retail for £16.00 which i think is amazing as it is £7.00 cheaper than the MAC one and will last me ages. Overall i am over the moon with this product. 
Earlier this week i also posted another MAC dupe product with a big saving of £11.00! 
CLICK HERE TO READ MY EARLIER POST
FOLLOW ME
BLOGLOVIN | INSTAGRAM | TWITTER