MUA is a much-loved brand. Every product is super affordable and such good quality. I recently picked up three MUA Sweet Sheen Lip Balms shades from the Spring Collection. I also picked up some other products from the Spring Collection a while ago, one of my most popular posts. CLICK HERE to read my MUA Spring Collection Review & Swatches post.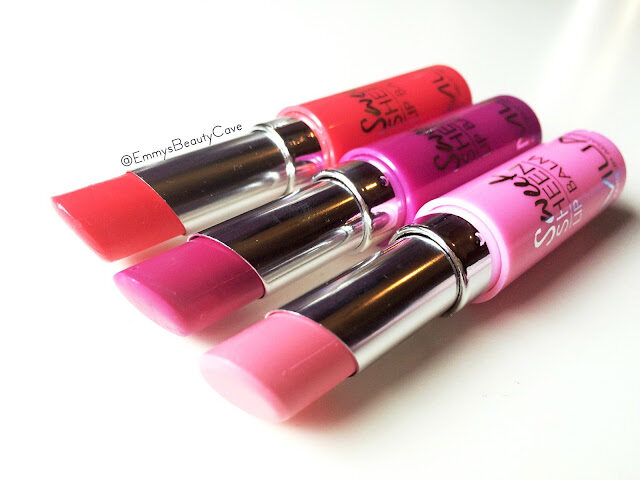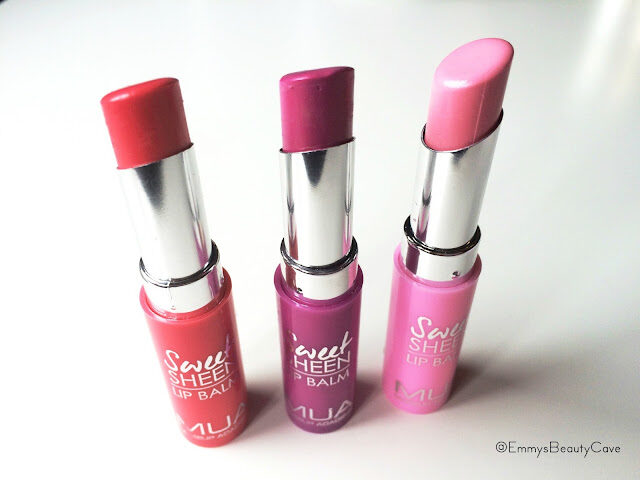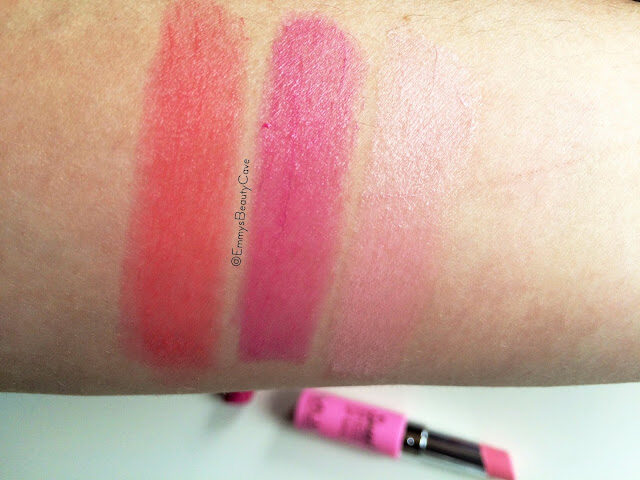 The shades I picked up include coral, fuchsia and light pink. I didn't expect the lip balms to be so pigmented! Usually, lotions have hardly any colour, but these are amazing. The coral shade is Coral Reef which, as you can tell, is a gorgeous coral shade with incredible pigment.
The second shade I picked up is French Violet which I thought I wouldn't love as much, but it's fast become my favourite of the three! As you can see from my swatch, it is such a pretty colour, but with it being a balm, it means it's not too bright, so perfect for daytime wear.
Lastly, I got Pink Lilly as I wanted something subtle, and it does just that. In the swatches above, it looks very light, but once applied onto the lips, it gives a lovely sheen with a slight
a hint of pink.
The MUA Sweet Sheen Lip Balms come in six shades, so everyone has something. The balms are buildable in colour and feel super smooth. I am so happy I picked these up and used them every day! They retail for only £2.00, yes £2.00! Such a fantastic bargain.
To see the collection on MUA's website, CLICK HERE
Have you tried any of these?
BLOGLOVIN | INSTAGRAM | Twitter | YouTube