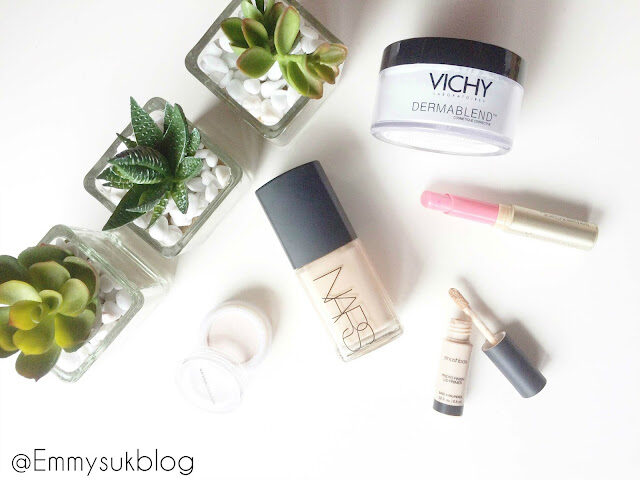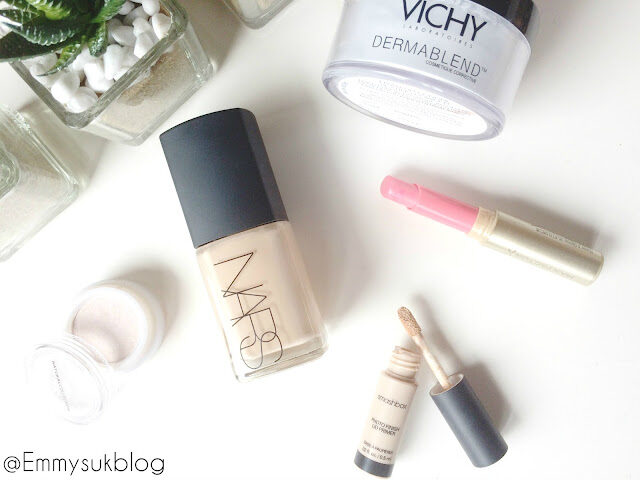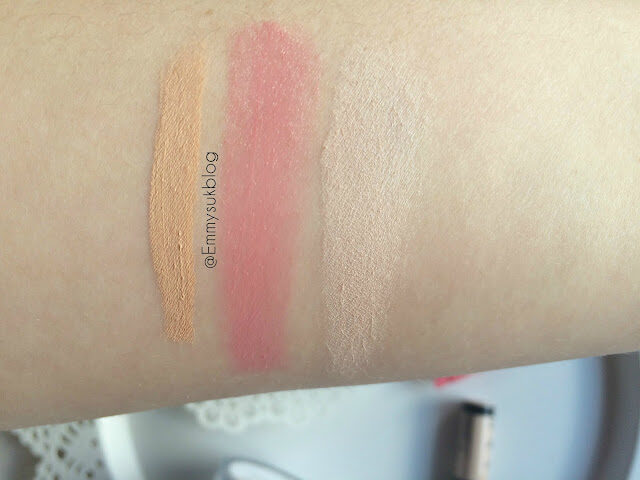 I can't believe it is already time to write another favourites post! This month i have been trying alot of new products but some really stood out to me and it was an easy choice for this months picks. I have recently decided to create my own YouTube Channel. My boyfriend has actually been the one to encourage me to do it as i am constantly watching videos so why not give it a go? I am doing this as a hobby and also to help try and build my confidence. I will include more details in upcoming posts.
On To The Favourites…
Natural Collection Eyeshadow in "Butterscotch" | £1.99
Natural Collection is brand that is hit or miss for me. I never use any base products from this brand but i do love the blushers and eyeshadows. Last month i picked up this "Butterscotch" shade and i have used it nearly everyday! I find this works well as a base colour or to just use on my lid. It is very light creamy shade. 
Maxfactor Colour Intensifying Balm | £8.99
I picked this up a while ago and always keep it in my handbag. As you can see from the swatch it is a gorgeous pink shade. I love wearing this one on a day to day basis as it gives me colour and also keeps my lips feeling really fresh. This shade is "Sumptuous Candy" and comes in 9 shades in total.
Smashbox Photo Finish Lid Primer | £15.00
I received this in a Smashbox Tester Kit for Christmas and i have only just got around to trying this product over the past month. I have tried many eyeshadow primers and found none work well. This one i have fallen in love with. It comes with a small applicator as shown and blends into the skin giving a nice natural base on my lid. I find my eyeshadow lasts alot longer. As you can see from the swatch above it does look a little dark but once applied it becomes alot lighter.
Vichy Dermablend Finish/Setting Powder | £17.00 (currently on offer for £14.45)
If you read my blog you will have seen my recent post all about the Vichy Makeup Range with so many amazing products inc Foundation & Concealer. This powder is amazing and honestly one of the best i have tried. It is a white powder which blends into the skin leaving me looking flawless. My skin also feels so much softer since applying this on top of foundation. I have also used this to powder under my eyes once i have highlighted with concealer and it really helps to brighten the area. 
If you missed my full Vichy Makeup Range Review CLICK HERE 
NARS Sheer Glow Foundation | £31.00 (Currently on offer for £27.50)
I have been using this foundation and i have been very impressed. Recently i have found higher end foundations are working so much better on my skin. This foundation has medium-full coverage and i only have one fault…NO PUMP! Grrr!
If you would like to read my full review of the Nars Sheer Glow Foundation CLICK HERE
Recent Posts You Might Enjoy:
NARS Sheer Glow Foundation Review
Vichy Dermablend Makeup Range
US Haul | Cheap UK Postage
FOLLOW ME
BLOGLOVIN | INSTAGRAM | TWITTER