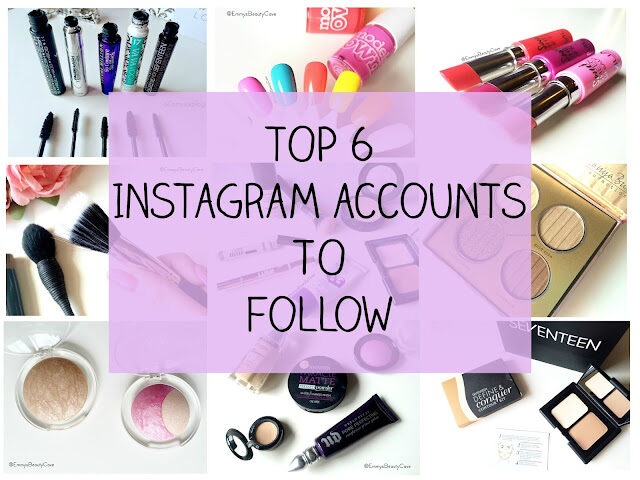 Last Sunday i posted My Top 6 Beauty Blogs To Follow and this week it is all about my favourite Instagram Accounts To Follow. I have a slight obsession with Instagram, what's not to like?! It really was hard to narrow it down to six!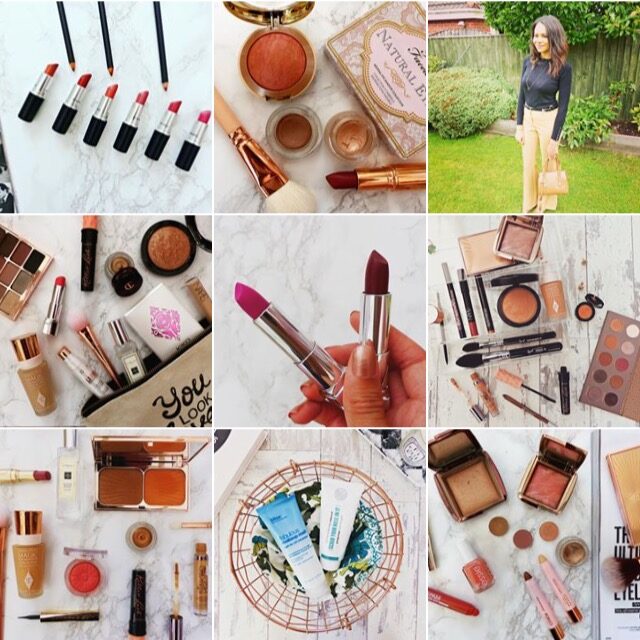 First up we have Jasmine whose blog i have followed forever and her Instagram account is just perfection. I love the backgrounds and the theme she has going on! Her instagram account is mainly beauty based with the odd picture of her outfit of the day.
Instagram: JasmineTalksBeauty
LINK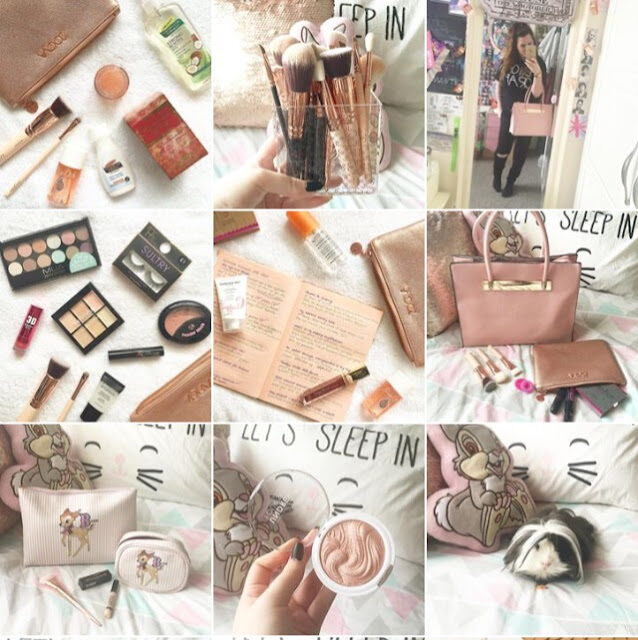 I mentioned the lovely Jordan in My Top 6 Beauty Blogs To Follow and i had to include her again in this post. Her Instagram account is super girly with lots of Disney. Her photos are mainly beauty and of course her cute guinea pig Sheldon! 
Instagram: 026081994
LINK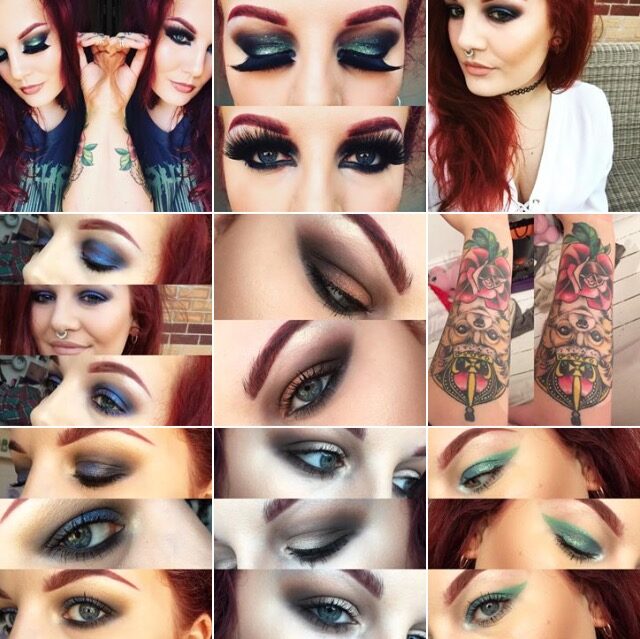 Let me just say this girl is amazing! I have followed her blog for the longest time. Her makeup looks are incredible. She definitely goes out of the box and creates some gorgeous looks. Her Instagram is full of Makeup Looks & Tattoo's.
Instagram: EffStarBeauty
LINK
Ally is from Australia and she posts the most gorgeous flat lays. She isn't far off 1000 followers! Definitely give her a follow if you love makeup pictures!
Instagram: A.Little.Kindness
LINK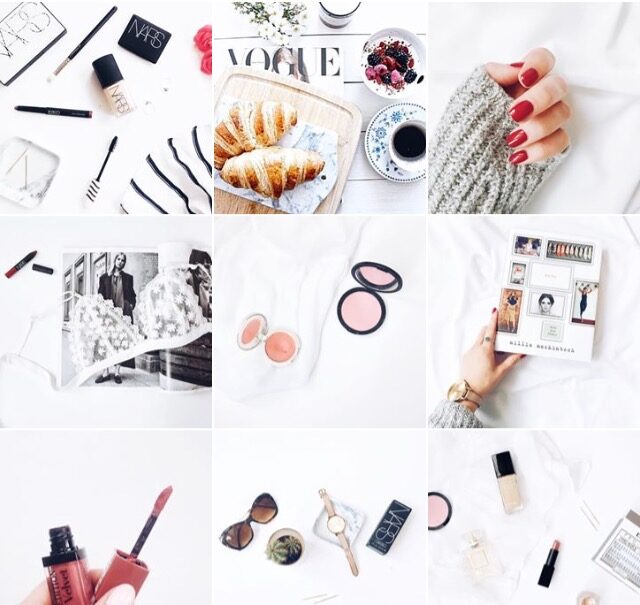 Daisy's account is a newer one that i follow. Her photos are absolutely stunning! They are simple and pretty. She has a mixture of beauty, fashion and lifestyle.
Instagram: DaisymGreen
LINK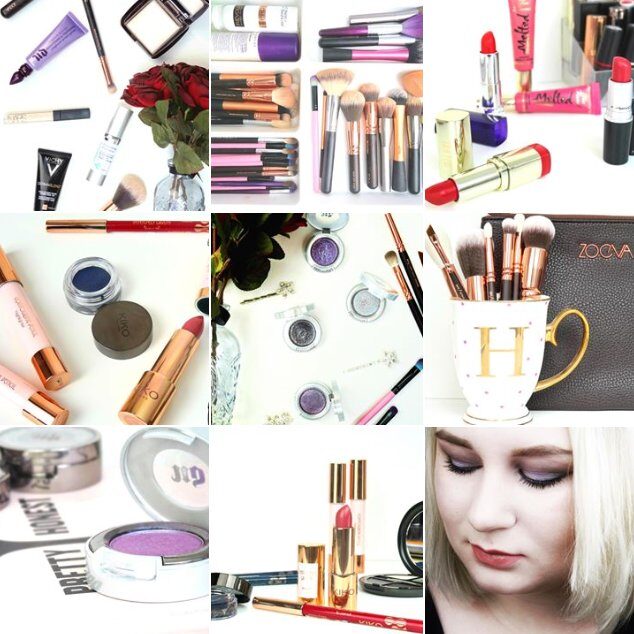 Heather is an amazing girl who shares my love of Urban Decay. Her instagram photos are always gorgeous. She creates some lovely eye looks. Her instagram is full of all things beauty and the odd selfie!
Instagram: PorcelainBeautyx
LINK
If you want to read My Top 6 Beauty Blogs CLICK HERE 

FOLLOW ME
Bloglovin | Instagram | YouTube | Twitter