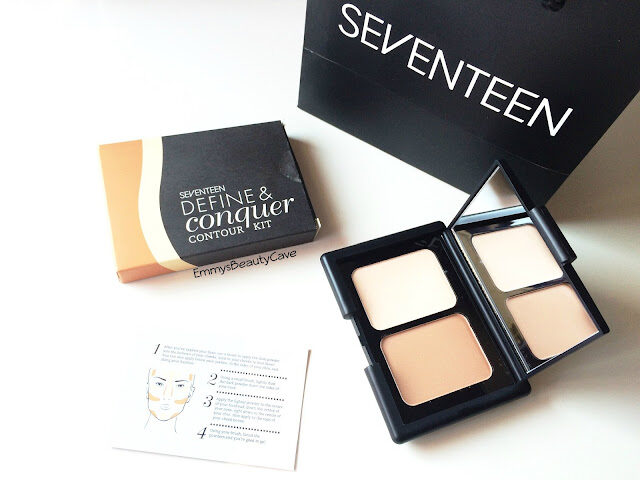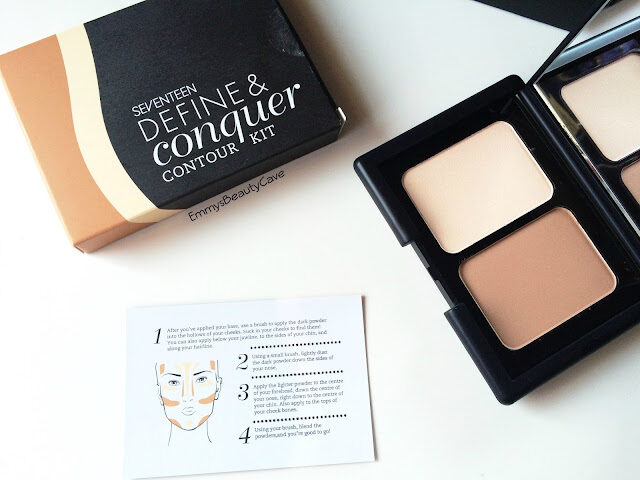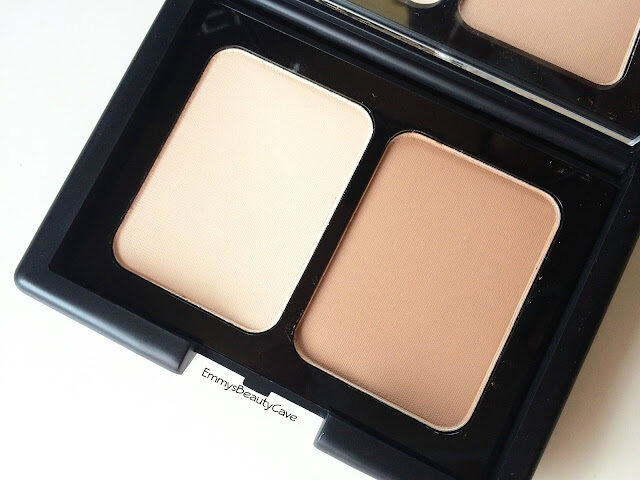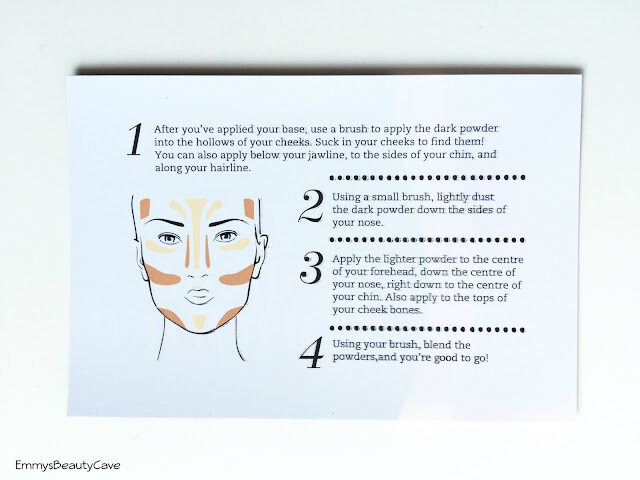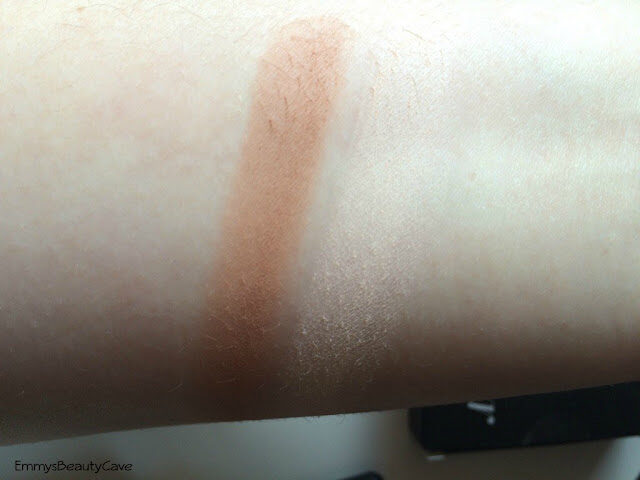 Gone are the days when the brand Seventeen was just for young teenage girls. Over the past year i have noticed a huge difference in the branding of Seventeen. It looks so much more professional and the range of products is amazing. If you are a long term reader of EmmysBeautyCave you will know Seventeen is my favourite drugstore brand! When i was contacted asking if i wanted to try some of their products i jumped at the chance. One of the first products i received was the Seventeen Define & Conquer Contour Kit. Im all about that contour!
As we all know Kim K introduced us all to the contour world and it has become a huge hit. Some people are moving onto Strobing but for me contouring is something i do on a daily basis whether its subtle or BAM Hello Cheekbones. The packaging for the Seventeen Contour Kit is very sleek and high end looking. It comes in a compact case with a decent size mirror and instructions of how to contour. I love the small touch of having the instructions with a picture especially if you are a beginner it can really help.
The texture of each powder feels silky smooth which applies like a dream. One thing i find with contouring products is some can come up a little orange looking on me but i can confirm this is not orange! Lets all do a dance! The contour shade blends easy and is easily buildable depending on your desired look. The one question… Does it look muddy? The answer is no! The only thing i will say is try different brushes to apply this with as i found some worked better than others.
The Powder/Highlight Shade? I love it. I mainly use this shade under my eyes to brighten them up and i also use it under where i contour on my cheekbones to create a more defined look. Overall i have to say i am so in love with this palette and will definitely purchase it when im finished with this one. Whether your a beginner or a novice you will find this palette easy to work with!
The Seventeen Define & Conquer Contour Kit retails for £5.99 and comes in two shades. CLICK HERE to view the palette on Boots.
Bloglovin | Instagram | YouTube | Twitter