I have recently became a fan of liquid liners. I used to be the kind of girl who tried to use liquid liner and create flicks but i would end up looking like a panda. My go to eye liner was the Benefit They're Real Liner but its on the pricey side so its always good to find an alternative at the Drugstore. Here comes in the Seventeen Wet Look Lacquer Liner which is incredible.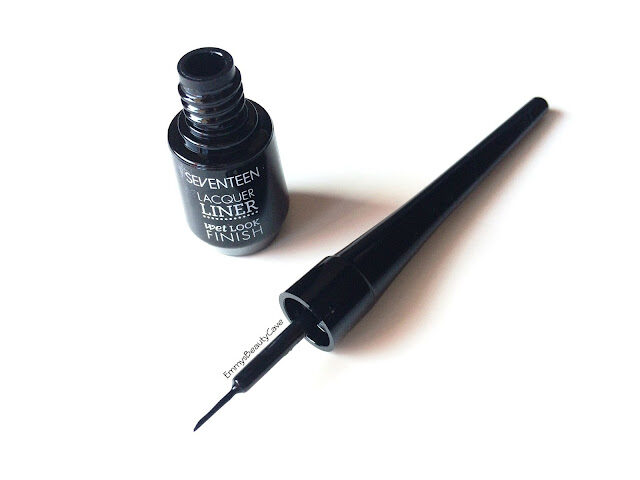 I love the whole design of this liner especially the sleek packaging. Most liners i find the applicators are too long which causes a "mess" for us beginners. I much prefer the shorter applicator on this liner as it makes it easier to do small areas at a time and be more precise. As you can tell by the name it is a wet look liner which leaves a gorgeous finish. I was really amazed at how pigmented it is. You can see from my swatch that the liner is extremely black! I hate when you buy a liner and the colour is off black, so this is definitely a bonus point for Seventeen.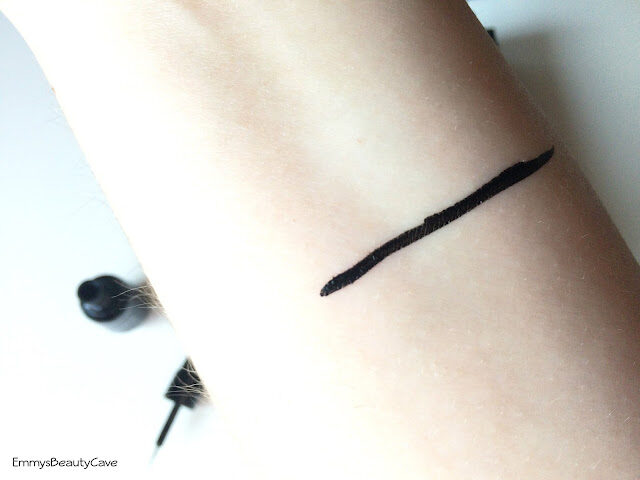 Another question you all will be wanting to know is how good is the lasting power? Well its impressive! I applied this as you would and carried on with my day. At the end of the day the liner was exactly how i applied it in the morning! I tried removing it with baby wipes but it didn't want to budge! I then used my Garnier Micellar Water and it came off easier without damaging my skin.
Overall it is one of the best Liquid Liners i have tried! I am super impressed with how it lasted and that it didn't come off with baby wipes. The Seventeen Wet Look Lacquer Liner retails for £3.99… BARGAIN! You can buy this liner from Boots.
Bloglovin | Instagram | YouTube | Twitter