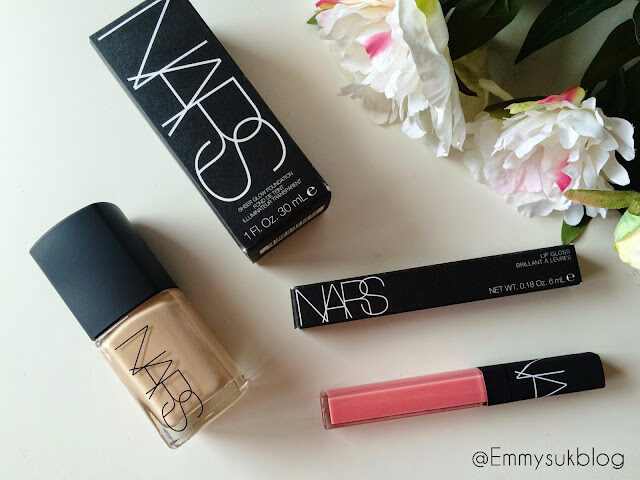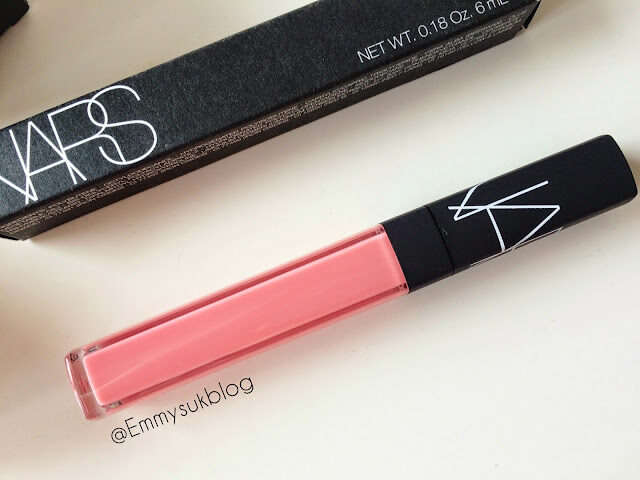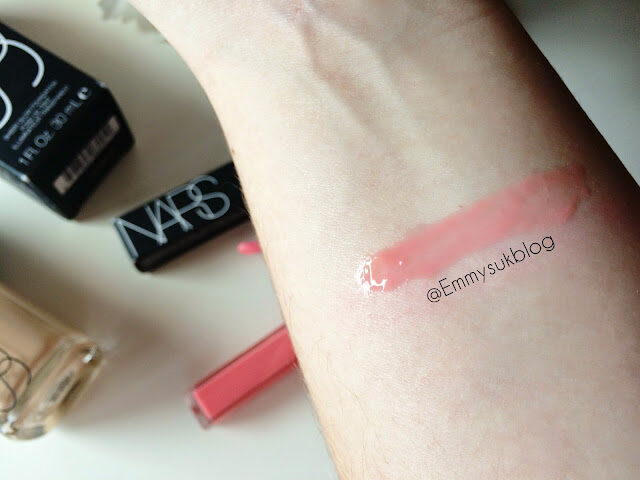 Nars is a brand i have never tried before until now. I have always wanted to but never got round to it for some reason. Recently i was lucky enough to win a £50 Nars voucher (more will be explained in an upcoming post). I knew straight away i had to try one of their foundations as i hear nothing but amazing reviews and then i chose a lipgloss.
I have read many reviews and also watched YouTube reviews and decided the Nars Sheer Glow sounds best for me. I do have oily skin but have heard this one works well for us oily girls. I am so excited to try this! I picked the shade Santa Fe. If you are unsure of what shade you would be in any foundation then there is a website known as "findation" which you can put in a couple of foundations you already own and put in which shade you are in them and it will then bring up a list of foundations and tell you approximately which shade you will be. 
Next up i picked up the Nars Lipgloss in "Tasmania". I have been wanting a subtle pink shade perfect for everyday wear. I love this shade and find the gloss doesn't feel as sticky as most do. 
I will be doing a full review of the Nars Sheer Glow Foundation once i have had chance to test it out and put it to the test…keep tuned!
BLOGLOVIN | INSTAGRAM | TWITTER