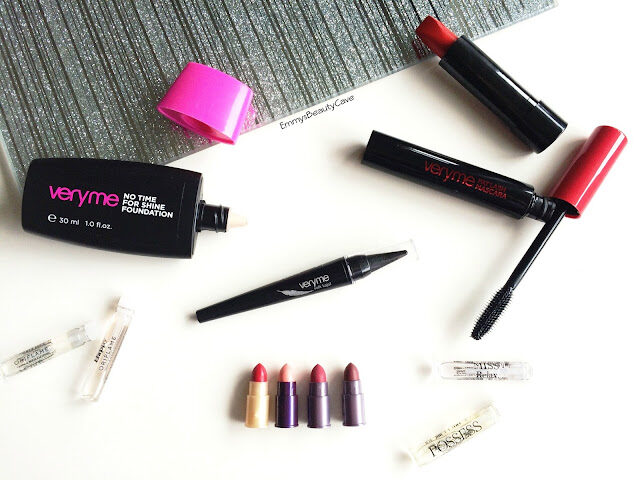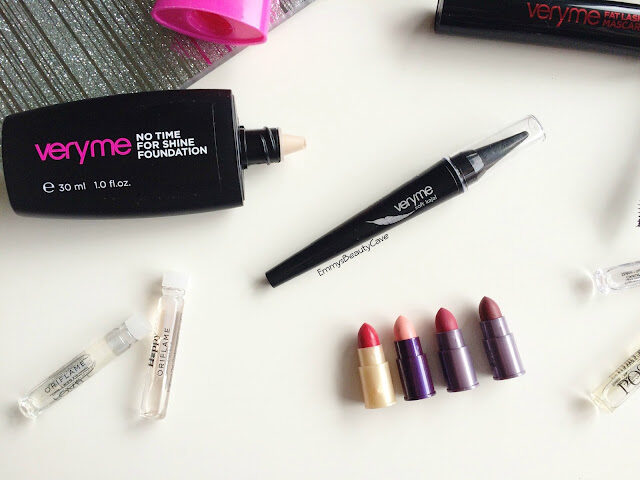 Budget Beauty is something everyone needs from time to time but you still want the quality. As im off work sick and have been for the past year high end makeup isn't always in my price range so finding affordable brands with amazing quality is a must. I was contacted by a lovely girl called Zakiya who asked if i would like to collaborate with her. We have been chatting for a few months and i can honestly say she is a lovely girl trying to do the best she can. She is currently at University which she is funding herself. She runs Beauty By Zakiya from home via Facebook, the best way to describe it is kind of like Avon. She is only 18 years old and i can't believe how much determination she has. When she offered to send me some samples i was really excited to try them out. 
I received three Very Me products which is a brand i have never heard of before but i was excited to try. I got the Very Me Soft Kajal Eyeliner in Simply Black(£6). I am very impressed with this liner, it is very pigmented and extremely black. I love applying this and then smudging it with a cotton bud to create a soft smokey look. It is better than any drugstore ones i have tried. I also got the Very Me Fat Lash Mascara(£5.45). I usually prefer thicker wands on a mascara but this one really lengthens my lashes. It doesn't clump, it does have a more wet texture but it dries quickly. 
My favourite product out of them all is definitely the Very Me No Time For Shine Foundation (£5). I am very fussy with foundations as i have extremely oily skin and like good coverage. The colour match is perfect. I first tried applying this with a sponge and it just looked awful so i tried again with my buffer brush and it looked so much better. It did then quickly go over it with my sponge and it gave such a flawless finish. The coverage is medium but buildable if wanted. I cannot praise this enough, it lasted on me from 8am until gone 10pm! It kept me matte better than any other foundation i have tried. I will definitely be purchasing this when i run out.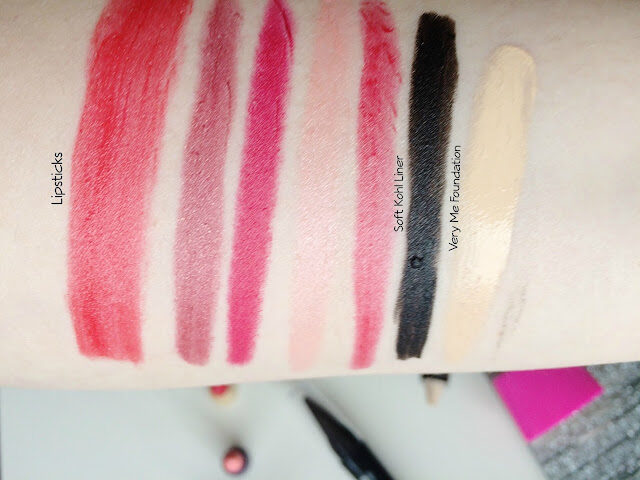 She also sent me a few lipstick samples. The shades include , one mauve, one berry and one nude. I am completely in love with the mauve and berry shades. I was quite surprised at how long lasting these lipsticks are. Lastly i received some perfume samples which range from £12-£31 for the full size bottles. You will notice they all have Oriflame on them which is the brand. Oriflame is the company Zakiya gets her stock from. She posts the Catalogues online and they come out every 3 weeks. If you are wanting to try out some new products at affordable prices then you should definitely check out her Facebook page. I love that we can help others and as i said Zakiya runs this business from home to help fund her university fees. 
You can find Zakiya's Facebook Page HERE and her Twitter HERE.
Bloglovin | Instagram | YouTube | Twitter