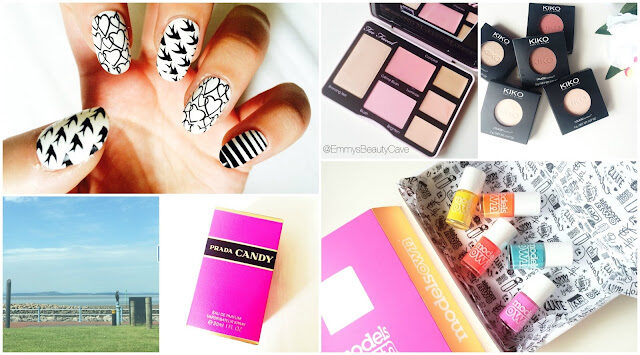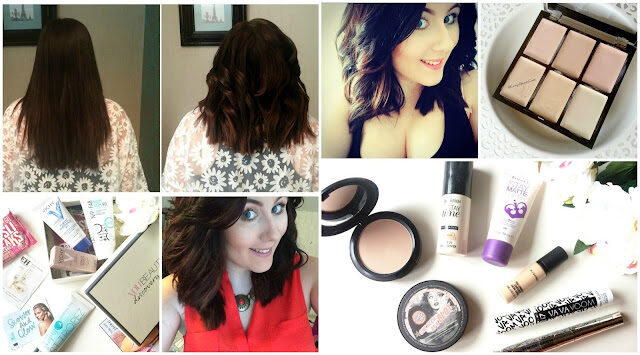 Change…
Over the past few weeks i have been getting really annoyed with my hair. It is long and extremely thick, i had got to the point where i was pinning it up all the time and doing nothing with it. I rang the hair dressers last minute and decided to take the plunge and get it cut. In the end i had around 4 inches taken off which to some may not seem/feel alot but to me it was a big deal. At first i was unsure if it suited me but now i absolutely love it. 
New Things…
During the week i received a big box from Models Own including 5 new polishes, i was so happy to receive them as a gift (these were not sent for blog purposes or review) they had contacted me on instagram saying how much they loved my photo's and sent me these gorgeous shades. New items i picked up for myself include the Too Faced No Makeup Makeup Palette, KIKO Infinity eyeshadows, Z Palettes & more which will all be on my blog in due course.
Things I Have Done…
On Saturday me and my boyfriend went to Primark as i wanted to pick up some pj's for when i go into hospital the end of August. I picked up some cute pieces which i will be showing soon! My boyfriend then treated me to the Prada Candy Perfume as i have been wanting it for ages. It smells amazing! Saturday night we went out for a meal with his family for his mum's 40th Birthday. The meal was lovely & so was desert but i forgot to take pictures it was that nice!
Blog Things…
This weeks posts have included my YOU Beauty Subscription Box for July which came with some amazing products. I also decided it was time to do my "Forever Re-Purchased" products which seems to have gone down a hit. 
CHECK OUT THIS WEEKS POSTS BELOW!
YOU BEAUTY DISCOVERY BEAUTY BOX – JULY
FOREVER RE-PURCHASED 
MAC HAUL
FOLLOW ME
BLOGLOVIN | INSTAGRAM | TWITTER | PINTEREST