What interested me most to this collaboration with Madison Reed Hair-O-Scope is the fact i have had my hair so long all my life until a month ago i got it all cut off to the top of my shoulders! I took the plunge to do something different and it is the best decision i ever made! I am a perfectionist with my hair, i hate one strand being out of place and i will practice styles over and over until they look right. I love watching YouTube Tutorials on ways to style my hair. I thought i would do a collage of some hair colours/styles i have had over the years including the middle picture of me as a tot!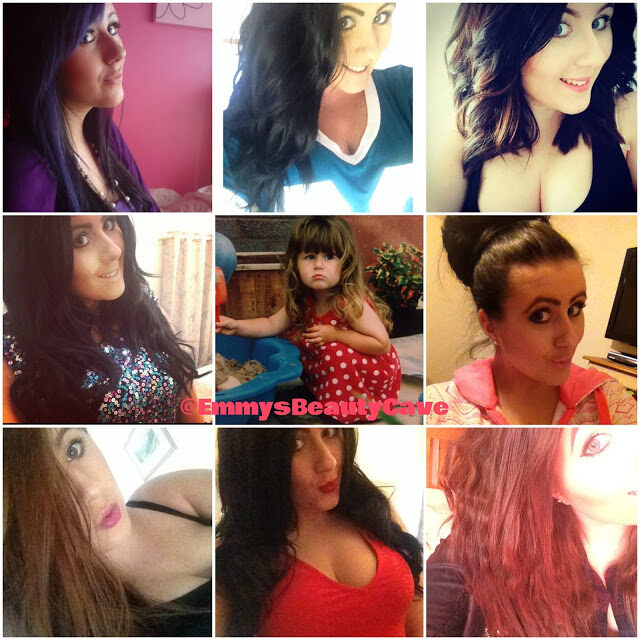 My Hair Type: I have extra thick hair, it is that thick it takes two hairdressers to dry it! My natural colour is a light brown but i have been every shade under the sun! I have had it black with a blue strip, brown with purple underneath, purple, brown with highlights, red & more! I currently decided to go a chocolate brown and warm up my skin tone. 
As you can see above i have had my hair many colours and many styles. I have also had points of wearing hair extensions and now cutting my hair short!
What My Hair-O-Scope Says About My Hair: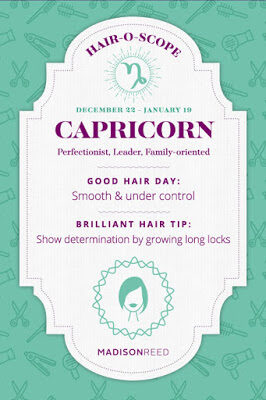 Capricorn (December 22 – January 19) Mine is 10th January…
Can we just call you CEO Capricorn? You've been known to be a perfectionist with every single hair staying in place (how do you do that?), and people often look to you for guidance and leadership. As driven as you are, family always comes first, and you'll always make time to braid your niece's hair.
To help you stay fearless, get your hands on hair color that adds depth and dimension, whether you're brunette, blonde, or auburn. Use your determination and grow those locks long. Your office strut will be that much more powerful. Or, try something new and unexpected with an asymmetrical bob… just try to resist trimming it back to even layers at home.
Yes! A good hair day for me is when it goes extra straight, smooth & sleek! I am the type of person when something goes wrong i make a joke and make people laugh and always try to make the best of every situation. My family call me the "Tough Cookie" as i have been through alot and always keep going. If you want to know "My Secret & Why I Started Blogging" CLICK HERE to read my post. My hair is a way to express myself and show my personality. Below i have included pictures of different hair colours and styles i have had over the years. My hair is my security blanket so if it looks crap my whole mood will be the same! 
Want to know what your Hair-O-Scope says about you and your hair? Well CLICK HERE to read all about your Hair-O-Scope! I would love to know if yours is as right as mine was spot on! If you are thinking of dying your hair or just after some advise on colour ideas you should have a look at the Madison Reed Hair Dye Advisor which is amazing. You basically put in your skin tone, hair colour and hair type and it will give you some amazing colour ideas!
FOLLOW ME
BLOGLOVIN | INSTAGRAM | TWITTER | YOUTUBE