Stormy and Dull is the way to describe this months weather so why would you let your makeup follow suit? I thought i would share with you what is currently in my Autumn/Winter Makeup Bag. In winter i definitely prefer a fuller, flawless coverage with a hint of colour.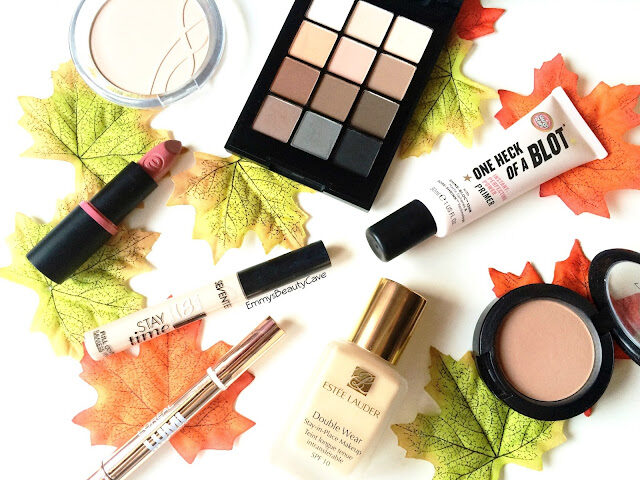 The new Soap and Glory One Heck of a Blot Primer is a new release which i love. I have been using it non stop over the last few weeks. It helps smooth out my base and helps prevent my oily prone skin! I recently caved in and purchased the Estee Lauder Double Wear Foundation after seeing so many positive reviews. I have been trying this on and off for the past month trying to make myself love it. I just can't seem to get on with it. It is in my makeup bag as i keep hoping i will fall in love. If you missed my review of every reason why i currently hate it CLICK HERE to read my full review.
My dark under eye circles definitely make me look dull and drab so a full coverage concealer is in need! My trusty Seventeen Stay Time Concealer is back in my makeup bag as it is amazing! It is a budget version of the Urban Decay Naked Skin Concealer. Moving onto a highlight which is my new favourite thing to do in my makeup routine. I have been testing out the L'Oreal Lumi Magique Concealer which is perfect for a subtle highlight. I apply this after my concealer, on my nose, under my cheekbones and chin. It really lightens up my face but looks natural.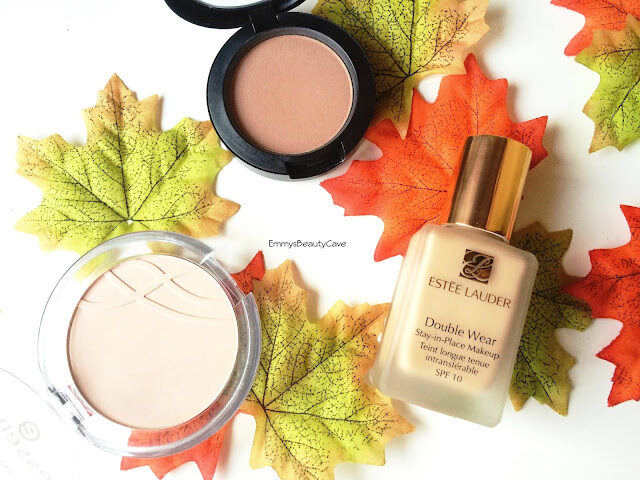 Essence is becoming a new favourite brand of mine. I have been using the Essence All About Matt Fixing Powder to set my makeup, it doesn't add more coverage which is perfect when your already wearing a full coverage foundation. It keeps me matte so what more do i need! Im quite pale being a MAC NW20 so contouring can be hit or miss as alot of products look a little orange on me. The MAC Powder Harmony Blush is amazinggggg! It is the perfect shade, doesn't look muddy, blends well and works perfect for us pale skinned girls.
Lately i am loving matte eyes rather than all the shimmer and glitter. Don't get me wrong when its Christmas i will be popping out the gold shadows but for now im loving a matte finish. My Sonia Kashuk Eye on Neutral Palette is my favourite palette of ALL time! I recently reviewed this with swatches which you can read by CLICKING HERE. You can create so many looks from the 12 shades and it is a bargain buy. Lastly its all about the lips. I am currently obsessed with mauve shades and the Essence Natural Beauty Lipstick is the perfect shade. Essence lipsticks are amazing quality for such a bargain. I recently swatched my whole Essence Lipstick Collection with so many perfect autumn shades, CLICK HERE to see my swatches.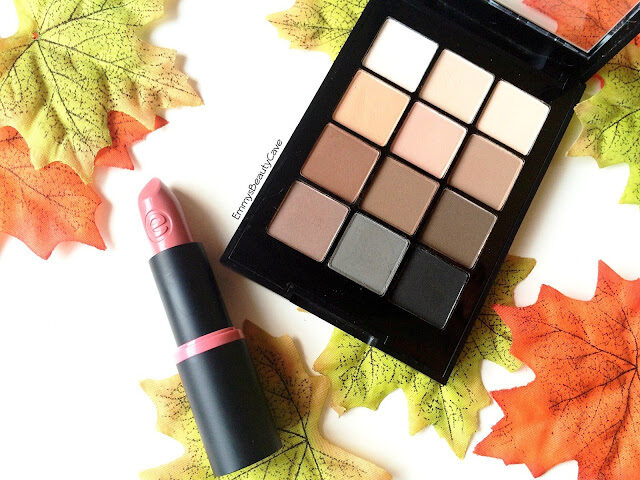 That's the products I've been using, what products have you been loving or hating this Autumn/Winter?