PLANNING OUR FIRST HOLIDAY WITH KIDS
Hello everyone! I hope you all had a great weekend, whatever you were up to. I was working this weekend during Dublin Fashion Festival, which was so much fun. I have a few jobs this week, but I am mainly spending the week getting organised for our first holiday as a family.
We are flying to Corfu, Greece, with Falcon Holidays on Friday for 7 nights. We spent all summer talking about taking Harry away on his first holiday, so I am thrilled that we finally booked a breakaway. Paul and I have been working flat out the past few months and barely had a chance to sit down and plan the holiday, so that's why using a travel agent for us was just ideal. It is all done for you, so it cuts out the hours of research online regarding flights, transfers etc.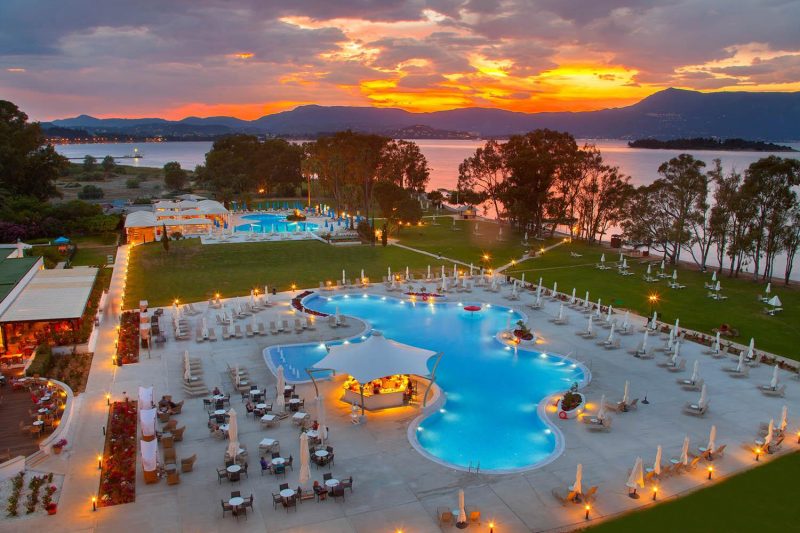 We will be staying at the Family Life Kerkyra Golf resort, which looks ideal for what we are looking for. This is my first time travelling with a toddler, so I am sure it will be different from our usual holidays before Paddy arrives. We wanted this holiday to be about Paddy and for him to have lots to do for the week, so a family resort like this seems perfect. Our booking is all-inclusive for the seven nights, so no doubt Paddy will be eating every second of the day! He's a foodie like his Mum!
I have been feeling a little anxious about taking Paddy abroad. Still, now that we have his passport sorted (last-minute dash!) and I have his case packed, I am excited to get going now. The flight is roughly 4 hours long, so we have bought him a portable DVD player and lots of things to play with to keep him entertained. The flight will also be when he usually naps, so fingers crossed he sleeps for some of it.
I will, of course, be updating you all when we are there through daily Snapchats (Username: EmmysBeauty), and Dave will also be shooting my day and night outfits for Instagram and Facebook. I will also be writing a blog post when we return to tell you how we got on. I have had so many parents message me with little tips and tricks for travelling with kids, so I will be sure to share them with you when we are back in Ireland. This is all new to me. As a parent, any unique situation is a challenge and an opportunity to learn, so wish us luck!
Chat to you all soon,
Lots of love,
Emmy x