Despite the changing trends in styling and a whole range of innovative techniques and products, several cosmetics groups are still at the forefront. Hair mousse is a cosmetic, thanks to which we can get the desired style and volume.
Are you sure you know how hair mousses work? How do you properly apply this hair product? Can you use the volume mousse on greasy hair?
Hair mousse adds volume and lift your hair, smoothens, and holds your hairstyle. Depending on the product, it can also help you make curls, even if you don't have curly hair. The choice of a suitable mousse depends on the type of hair and the desired effect.
Hair Mousse – Is it only a styling product?
Basic Features of Hair Mousses
A good hair mousse has many advantages in making you a beauty queen, and it's definitely not only a styling product. One of its main tasks is to add volume to your hair strands while lifting them at the roots. This is achieved by the foaming agents and silicon molecules in the foam. The best also has a smoothing formula when worked through the hair and accentuates curls when worked into individual strands. But that is not all.
Hair Protection Features of Hair Mousses
In addition to its styling properties, it cares for your hair. It contains several moisturizing ingredients, which have a positive effect on your hair's condition. It also prevents static and frizzy strands and protects hair from the harmful effects of sunlight. Thanks to their modern, lightweight formula, some foams also work as a heat protectant, effectively shielding hair strands from heat.
Basic Principles of Hair Styling with a Hair Mousse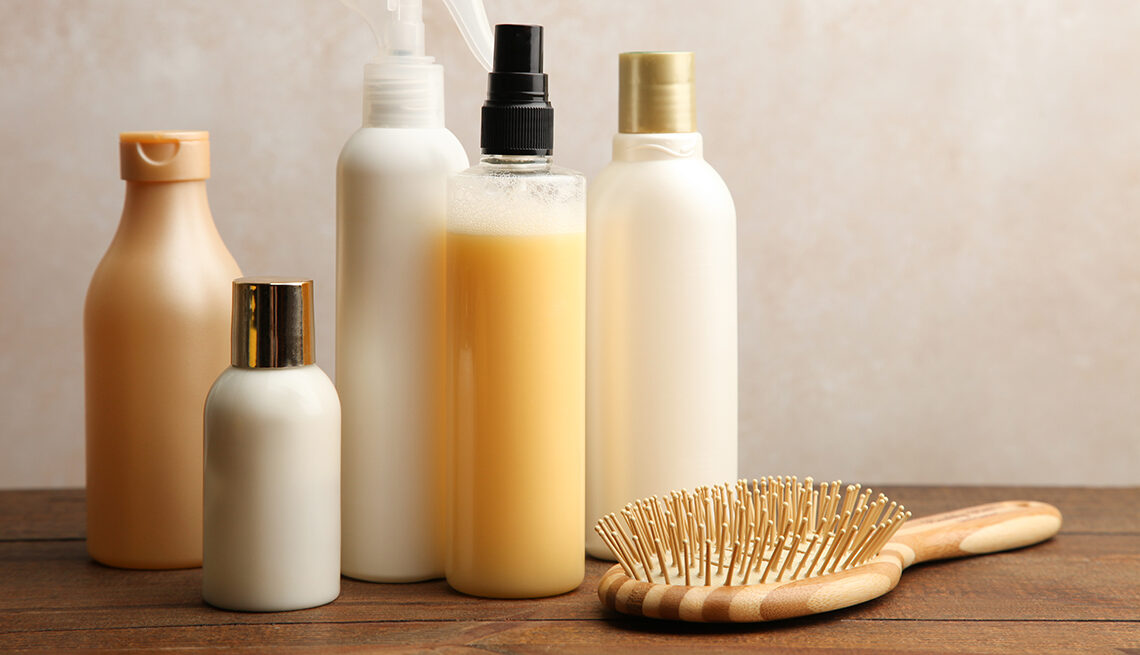 Usually, a mousse is used with a hairdryer and a hairbrush. To style your hair the way you like it and avoid damaged hair, you need to make sure that the styling tools you use do not damage your hair and use them correctly.
Hair Dryer and a Hair Mousse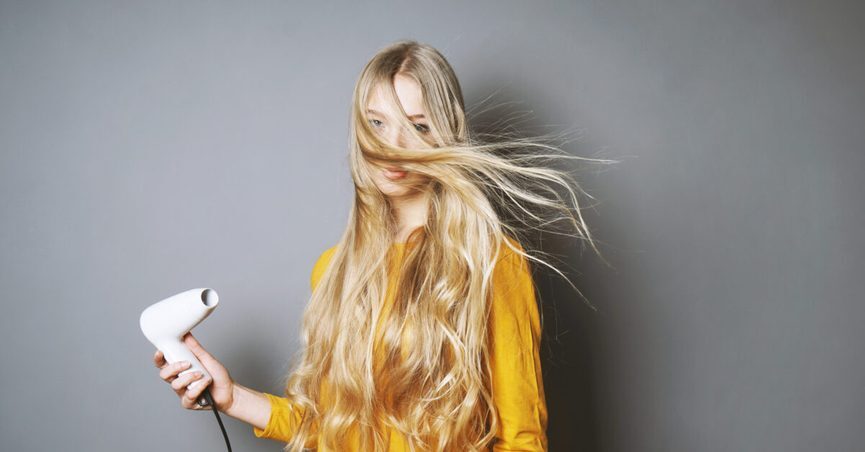 First of all, style your hair using your hairdryer's medium setting. If you have a hairdryer with a single-stage control, I suggest looking around for a newer model.
Brush and a Hair Mousse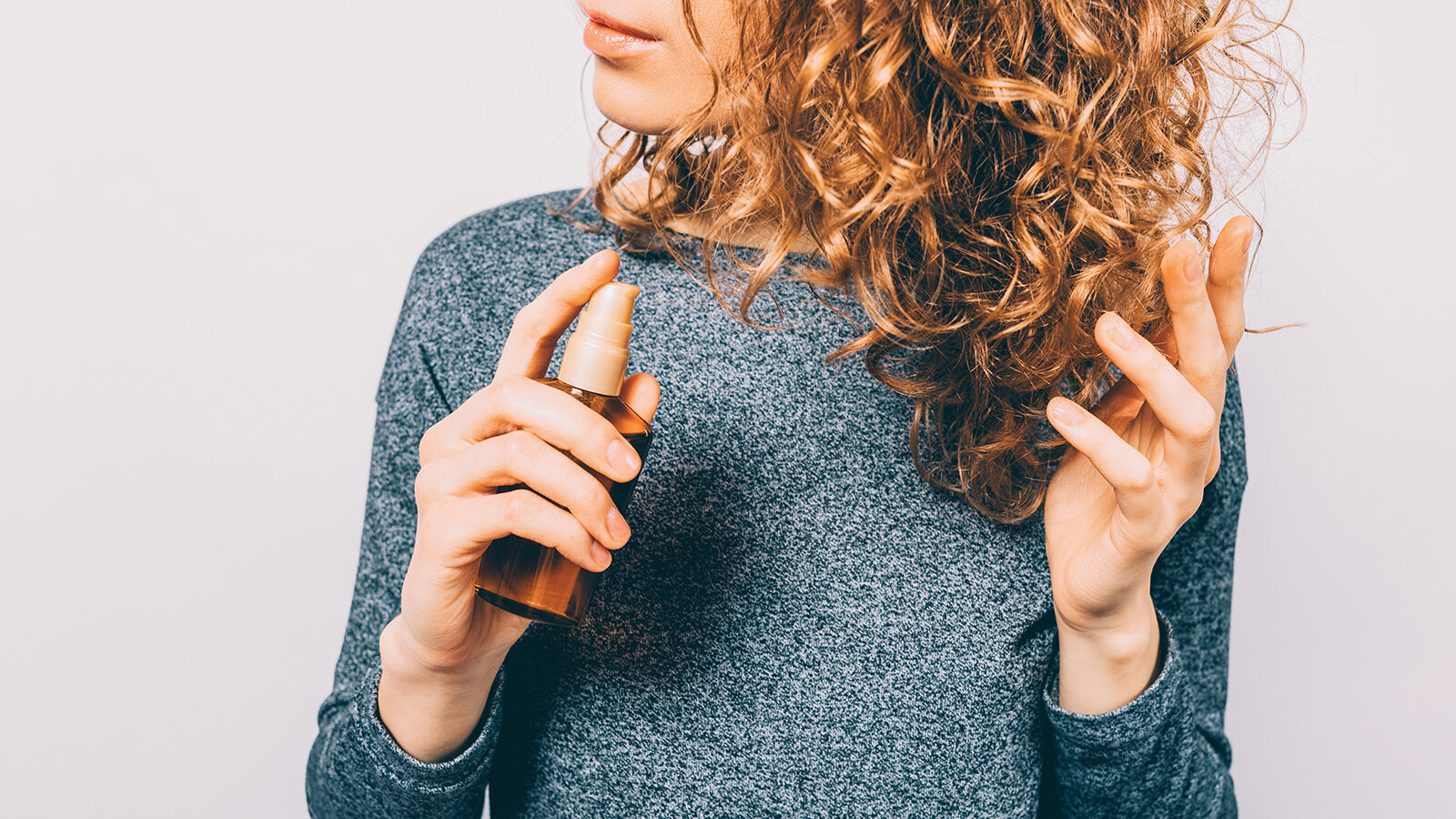 To style your hair, you can either use a round brush or a normal combing brush. The latter is less popular, but some prefer this method (usually those with very thick or curly hair, who care more about straightening than volume). I use a round brush to lift my hair from the roots and smooth it out.
Whatever brush you use, make sure it doesn't damage your hair. It should separate the hair effectively without pulling or tugging. The hair should not get caught in the handle of the brush, especially if you're dealing with a round brush.
Heat Protection and a Hair Mousse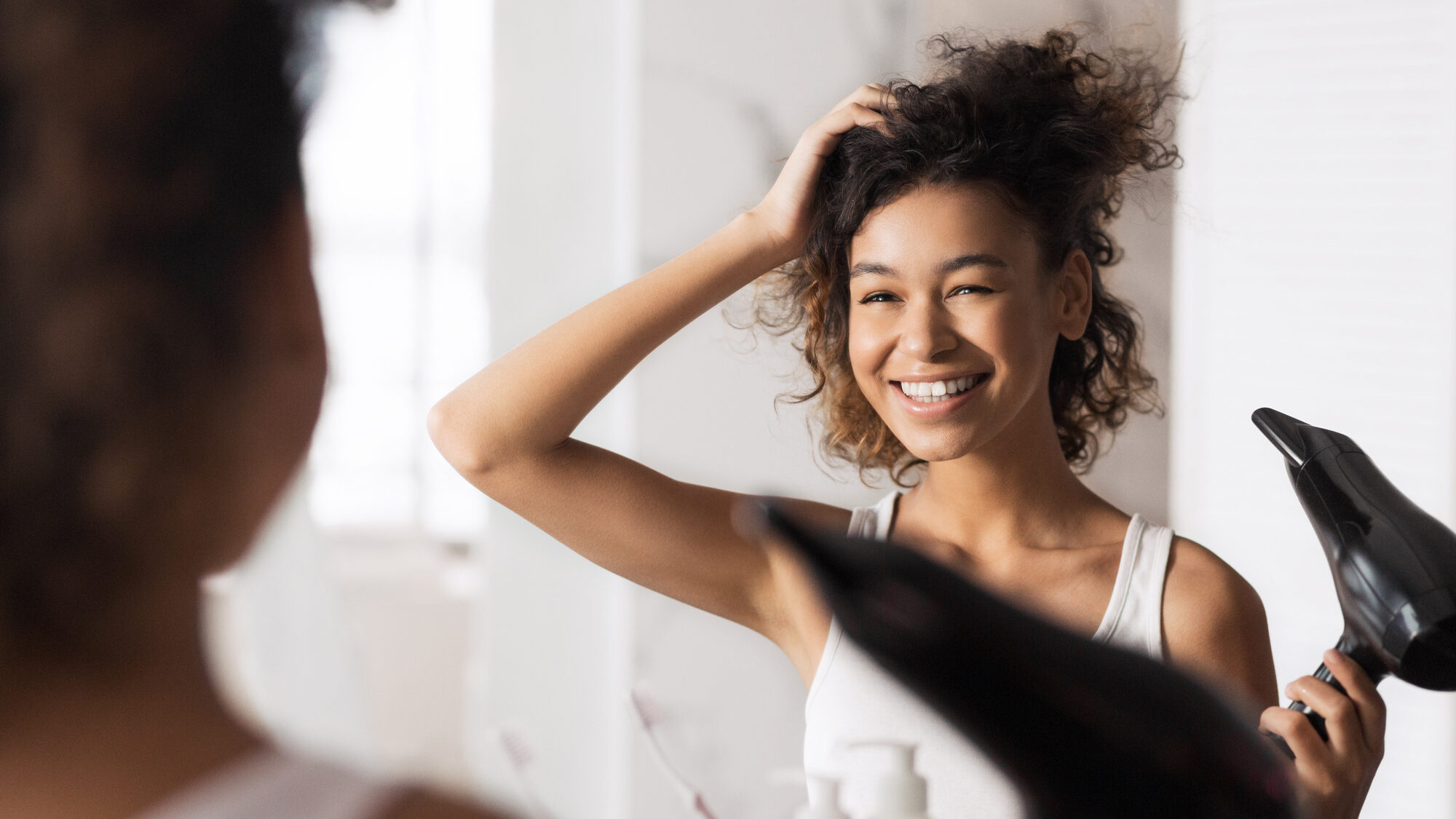 The third important step we need to keep our hair safe is heat protection. I repeat this a lot, but we need to remember to never heat style our hair without using a heat protectant. Simply put, these cosmetics protect the hair from heat. They contain a formula that coats our hair, creating a protective coating.
What is the best mousse to use?
There are so many hair types. Should you use a volumizing mousse, a mousse for curly hair, straight hair, a mousse for fine hair, limp hair, with shea butter, coconut hibiscus, neem oil, wheat protein, almond oil, silk protein, argan oil, coconut oil… It can be overwhelming! After all, the more hair types, the more of these hairspray products we see on the shelves.
The best mousse for hair is the one that meets your expectations and is correctly adapted to the hair types. Although the mousse types vary, I have noticed that they are all effective in lifting the hair, adding volume, and making it easier to style. The different types of products emphasize different hair needs of different hair types.
Volumizing mousse – allows you to create the hairstyle of your dreams, full of volume, strong hold, and lifted at the roots. A volumizing mousse is a product helping especially those with thick hair or straight hair, to achieve beauty volume waves all day long, with an appropriate hydration thanks to the thickening molecule formulas of the volume mousse / hold mousse.
Fixing mousse – thanks to its ingredients, provides maximum fixation and maintains an impeccable hairstyle for a long time. It helps smooth the hair and makes it easier to style.
Mousse for curly hair – a mousse for curly hair is perfect for accentuating the curvature of naturally curly hair and permed hair. After the application of curl mousse, the curls are more pronounced. They do not frizz and do not become static. Do not use too much of the curl mousse to have non sticky curls.
Hair Mousse for colored hair with UV protection contains UV filters formula, which protects against color fading and moisturizing substances. It prevents the hair from becoming dull and keeps it fresh and shiny for a long time.
How does the hair mousse work?
Most of the people around me have thin, not very thick hair. Of course, not everyone does, but there is something for everyone in the mousse. My Sister has thick curls, while I have straight, fine hair, so I use a strong hold mousse for fine hair to add volume. We've always been fans of mousses, although we've used different stocks, and each had a different formula.
The best mousse, apart from the volume, adds elasticity to your hair. Their formula is usually based on water and hydration substances that add flexibility to the hair and stiffen the style. Also, the better the thing, the more conditioning ingredients you will find inside. The best mousse has the characteristic consistency of white foam. After application, the hair must be dried to add volume. The heat of the hairdryer makes the foam last longer.
Hair Mousses – Which mousses are right for your hair?
Volumizing Mousse
Do you really need a Volumizing Mousse?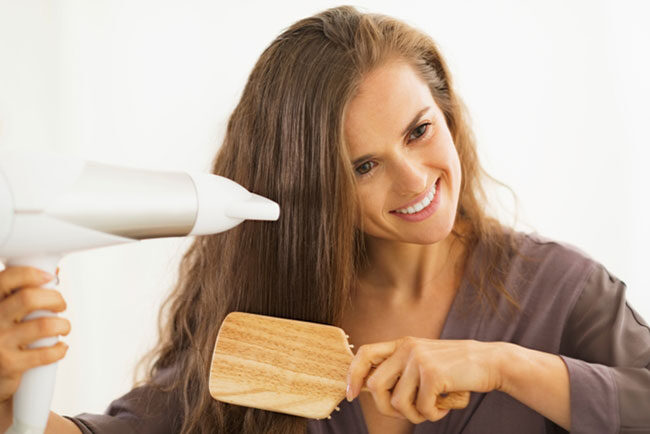 Women with fine hair face a double problem: Their hair is lackluster, thin, and structurally weak, which tends to dry out more quickly. Their hair is easily damaged, more vulnerable to the elements, and tend to look dull and limp quickly. Additionally, improper hair care goods further weigh down already weak and flabby hair.
It is worth noting that many women are too quick to label their hair as thin. Very often, hairstylists admit that clients describe straight hair this way. If past strategies and care have failed, it may be time to redefine your hair type. Professional hair analysis can solve the problem.
As I wrote above, most mousses will add volume to our hair. This is kind of inherent to the product. But if, like me, you want a lot of volumes, go for a Volumizing Mousse. It will make your beauty hair much more voluminous, and it will prevent frizz during the day.
A hair mousse for curly hair
A creamy mousse for curly hair is the hero of every curls owner. It enhances and define curls, gives them shape and a healthy shine – as long as you know which formula to choose for your curls. Whether you have a thick afro or light waves, there are so many products on the market that you are sure to find the right for your curls.
Naturally, curly hair is a source of beauty, joy, and pride, but often also a source of intense frustration. This type of hair is difficult to tame, and when it does manage to do so, it is easy to suffer from dryness and damage. Curls are also unpredictable and often rebellious.
Which to choose for Curly Hair?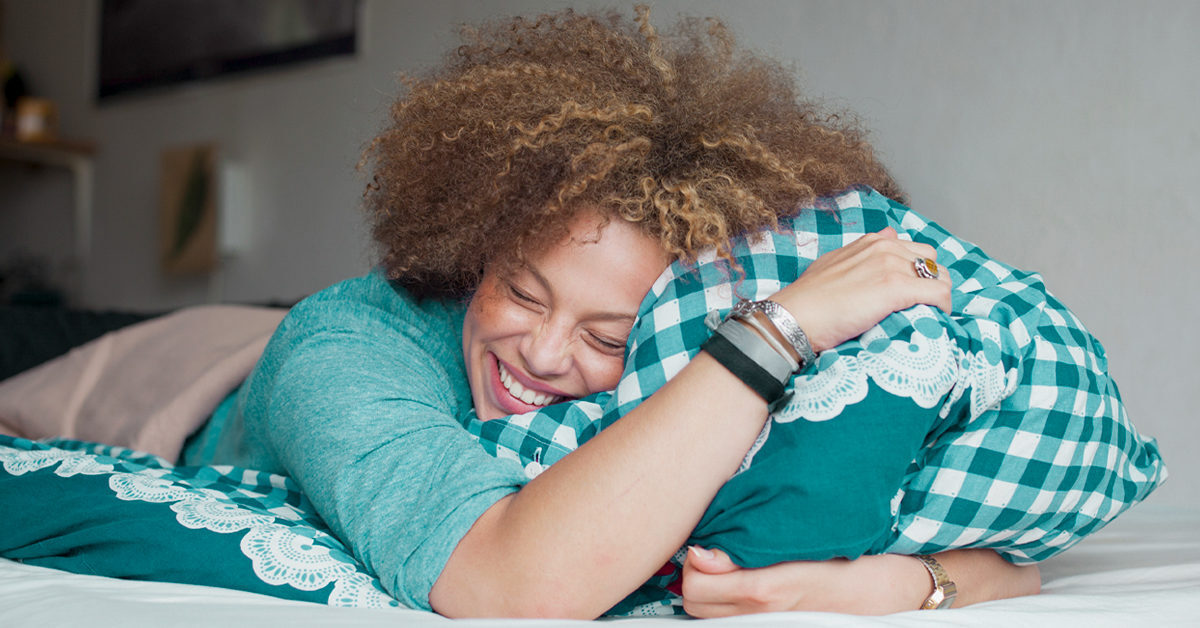 LOOK FOR PRODUCTS THAT DOES NOT DRY OUT YOUR HAIR
When choosing a mousse, you must not forget that any styling of curly hair exposes it to a risk of dry hair. Hence, buying a hydrating mousse is a good choice.
Success will not come from finding a non sticky mousse with a lightweight formula that only enhances your curls, but that does not harm them at the same time. Proper hydration is a must for your curls. So choose a hydrating mousse that contains vitamin B3, amino acid complexes, or panthenol.
LOOK FOR A FORMULA THAT LIFTS YOUR HAIR AND ACCENTUATES YOUR CURLS
Keep in mind that stiffening is not as necessary as lifting and making it more flexible for your curly hair.
The anti-frizz formula is a complex that prevents frizz and has an anti-static effect on the curls, which means your curls won't get more frizz.
To enhance the lifting effect, apply the formula to freshly shampooed wet curls right at the roots.
LOOK FOR A FORMULA THAT DOES NOT CLUMP
To keep your curls frizz – free, your foam should contain multivitamins. This is what keeps your hair from being dry and from falling into unattractive tangles.
So if you have chosen a foam that moisturizes your curls, you can rest assured that you will not have any problems with frizz.
LOOK FOR A STRONG HOLD STYLING MOUSSE
As you're probably well aware, the scale for fixing hair with mousse has four points.
The best mousse for curly hair should be somewhere in the middle of the scale. Why? Because your curls need to be both disciplined and lightweight.
LOOK FOR A PRODUCT THAT DOESN'T CAUSE ALLERGIES OR IRRITATIONS
It is said that people with allergies or hypersensitivities should consult with a dermatologist about the choice of any cosmetic product. This is true, but there are many factors, which may reduce the risk of irritation.
The safest ones for curls are those that do not contain dyes, parabens, and sulfates in their composition.
LOOK FOR A VOLUMIZING MOUSSE
Hair mousse is a cosmetic product designed to increase the volume of your curls. The propellant, which fluffs up the foam first and then lifts your hair, is responsible for the volume.
If you want extra volume, apply the mousse starting at the ends and work your way up.
You can also use a comb to work the foam through your curls to add volume, so a curling mousse with the right dispenser is best for you.
LOOK FOR A FOAM THAT DOES NOT MAKE YOUR HAIR GREASY
The sleek look keeps gaining popularity because it is elegant, slimming, and sexy. Mousse, on the other hand, is generally light due to its propellant and polymer content.
However, if you really have a big problem with oily hair, look for a foam with a nettle extract formula, which reduces sebum production.
Smoothing Mousse
It will help tame hair prone to tangling. After using the cosmetic, the hair will be easy to comb and style. After drying, it will stay in place.
Shine Mousse
In addition to helping with styling, formulas that are in the foam add shine to your hair. Dull and rough hair will become more vibrant and shiny.
It is characterized by more elasticity and less fixation, which is what curly hair needs. Curl mousse will make the hair lighter all day long, the curl will be more pronounced, and the product will prevent frizz, so it can be considered a good curl mousse.
Hair Mousses – how to use them?
Although all mousses are different, the principles are the same, and using them varies just a little.
Shake the packaging. Mousse can be called a two-phase product. Usually, water and substances separate from it in the package, so you should shake it before use. The two layers will then thoroughly combine, and we will draw a thick foam on our hands.
Apply the foam to your hands. The amount is essential in this step. Usually, the proportions are given on the package. It's hard to determine a universal amount because it depends on the composition of the foam, the density, and hair length. For hair shorter than shoulder length, it is worth starting with one pump. For long hair, you can try two pumps.
Gently work the mousse through your hands or use a comb. Mousse works best on wet hair. Form the foam through your hair with a wide-toothed comb or with your hands. Depending on the desired effect and the type of mousse, different application techniques may be used:
For curly hair, we apply the curl mousse from the ends, tilting the head downwards. The formulas are then worked into the hair, dried with a diffuser to enhance the effect.
If we want to bounce the roots' hair, we apply the mousse as close to the scalp as possible on wet hair and air dry the hair with a round brush and hairdryer.
If you are using a shine, volumizing mousse, or smoothing mousse, i.e., the kind that works on the entire length, apply the mousse all over the hair and blow-dry it with a hairdryer.
Once the mousse is applied, we use the hairdryer and a styling tool of our choice, a diffuser or a brush.
It is important to remember that foam applied close to the scalp may make your hair greasy. If you have this problem, it is best to keep your distance and not apply the product too close to the scalp.
Applying too much mousse may have the opposite effect to that intended. Instead of lightness, the foam will weigh your hair down.
What is the best hair mousse to use?
Does it pay off to invest in styling mousse? Is a fifty-dollar product the best mousse any different from a ten-dollar one? Which one is the best mousse? More expensive is not always better. The second point, which is very important for me, are the caring ingredients. Besides styling our hair, these products also have conditioning properties, meaning they take care of our hair and improve its condition.
If you haven't used that kind of product yet, I suggest you give it a try. It is worth choosing styling and conditioning mousse.