This week I thought I'd share with you some new beauty faves- some are newly launched, and some are just newly purchased ~ it's that time of year when we definitely all need a little treat to cheer us up in the cold weather!
Pure Elixir 01 Smart Age Supplement
As I'm now in my 30s, I've tried to become religious about taking skin & collagen supplements, and this is my current fave. Great for a pre wedding routine, or anyone 30 plus (once natural collagen levels begin to drop) this contains Marine Collagen, soy isoflavones, vitamins C and E, Hyaluronic Acid and lycopene. I definitely feel the more care I take of my skin, the better it is nowadays and that needs to be inside out too!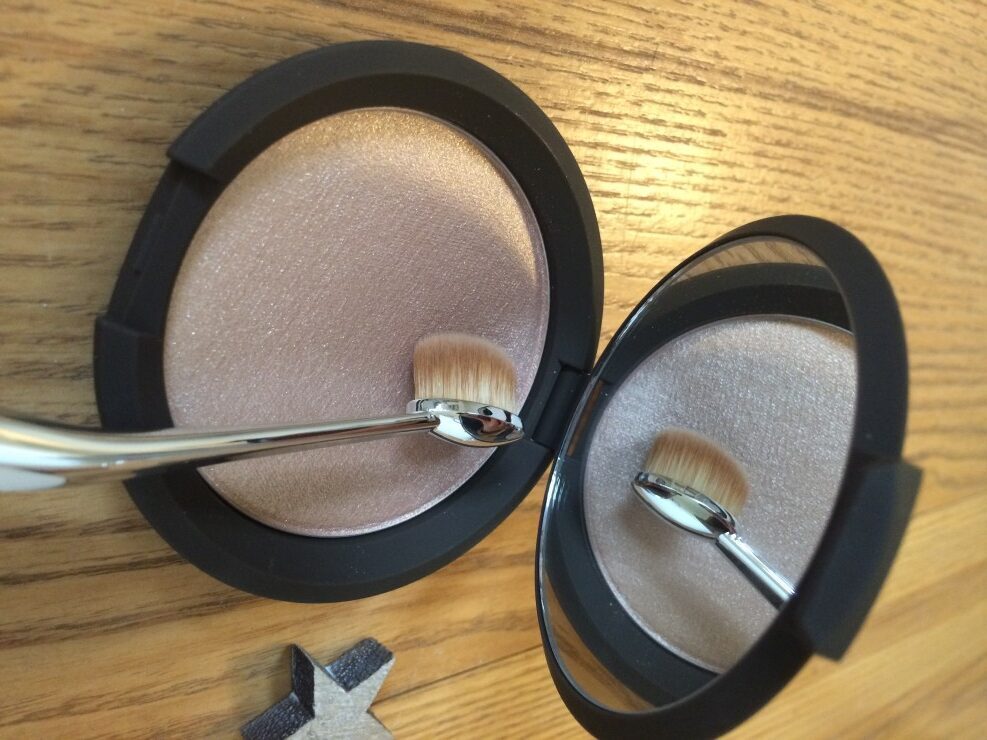 Becca Opal Highlighter
This is such a gorgeous highlighter – living absolutely nowhere near a stockist I don't often get to look at Becca products in the flesh and usually make educated guesses when ordering online at either SpaceNK or Cult Beauty, but whilst in Dublin recently I saw this and fell in love. I did have the beautiful Rose Gold last year, but I dropped it (I eventually drop and break most things *sad face*) and broke it, so I was long overdue a replacement. I've been popping it on eyelids, cheekbones, cupids bow, brow bones – pretty much everywhere I can! Super pretty.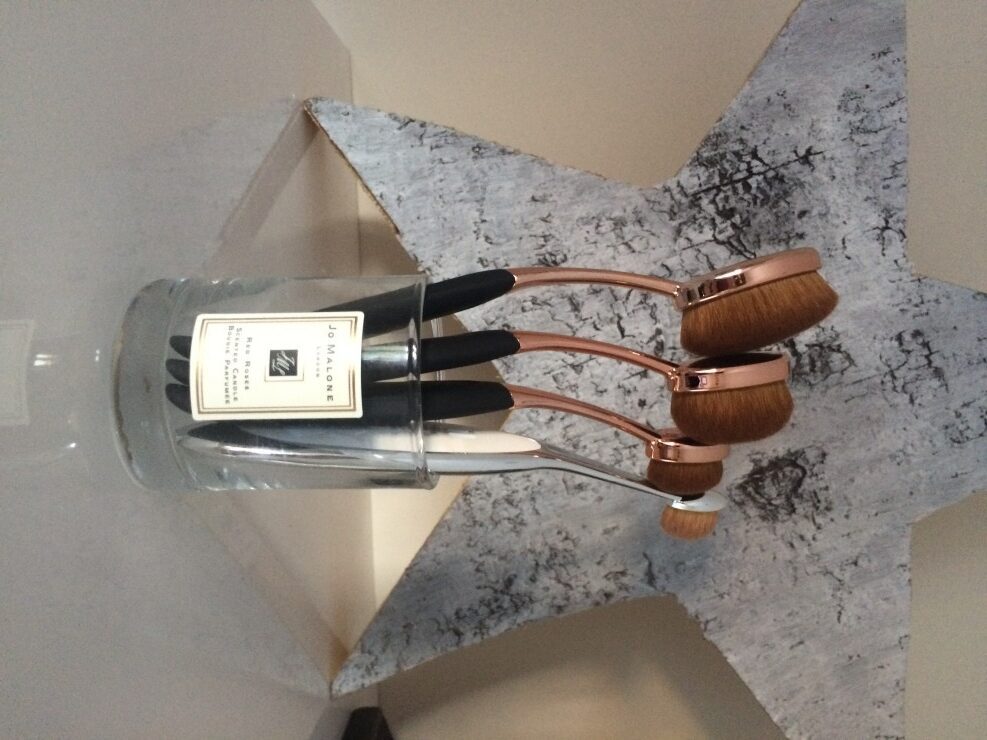 I'm just getting to grips with these brushes – I love the concept of the larger sizes, as I love anything that buffs and polishes product especially foundation onto the skin. The quality & packaging of the Artis brush is outstanding – it feels so sturdy and well made, which is obviously reflected in the price. If you aren't a brush connoisseur, are on a budget or you just want to get a feel for this type of brush before you invest in Artis, the Iconic London are an excellent alternative, although at the price they are, are obviously not of the same quality of the Artis. I'm enjoying trying the face brushes, but whether I would ever use anything like this for eyeshadow or liner I don't know – it's something I'm not sure I can see working for me but if you've used these let me know!
Nars Lipgloss
Rather late to the party, but I've discovered Nars glosses this month and I'm hooked! I've been using them a lot on my clients, as they are glossy without being sticky, aren't fragranced at all (I hate overly perfumed gloss) – you barely know they are on- and give a full opaque colour without being too dense or heavy. So far I've bought Instant Crash, Dolce Vita (which is the perfect bridal deep-without-being-too-deep rose), Chelsea Girl and Vida Loca. I bought these for my pro kit, but I've ordered another Chelsea Girl for myself because it's the most beautiful petal nude pink – I've been wearing it all week over my Charlotte Tilbury Beneath The Sheetsand it's my perfect day lip combo.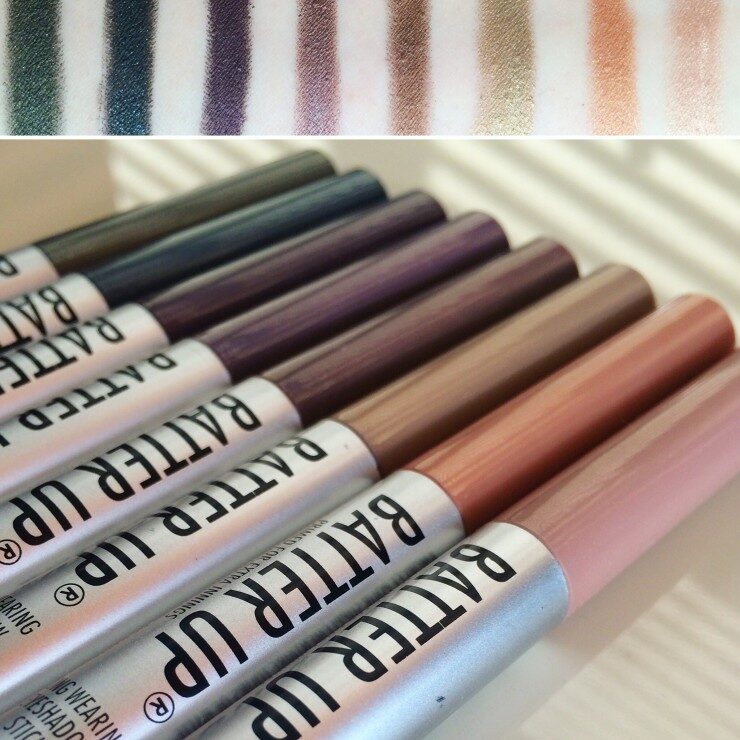 theBalm Batter Up Eyeshadow Sticks
New from theBalm, whose products you will know by now that I love, are these long-wearing cream eyeshadow sticks are beautiful, long wearing, metallic and super pigmented. You can use them under eyeshadow as a primer to increase wear and depth of colour, or wear alone as a single colour, or blend together either straight from the stick or with a brush. The colours are all wearable from rose gold through to smoky glittery black – perfect for an undone smoky eye. This illustrates them well, and there are swatches above.
Have you tried any of these? What are your current beauty faves?
Emily x