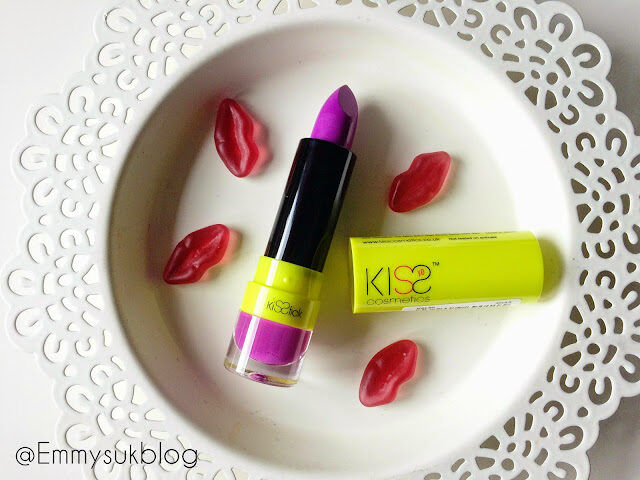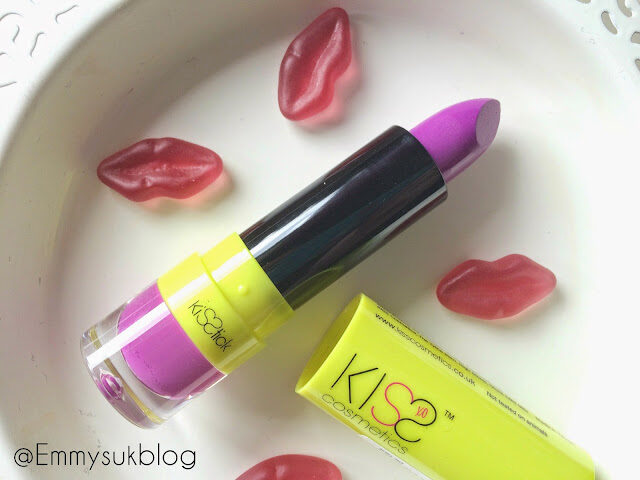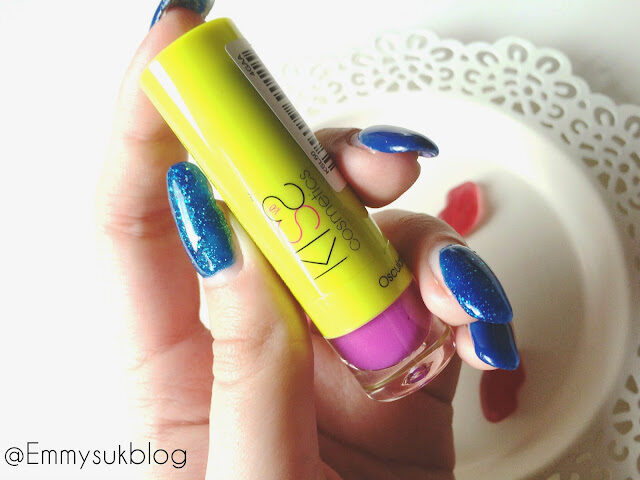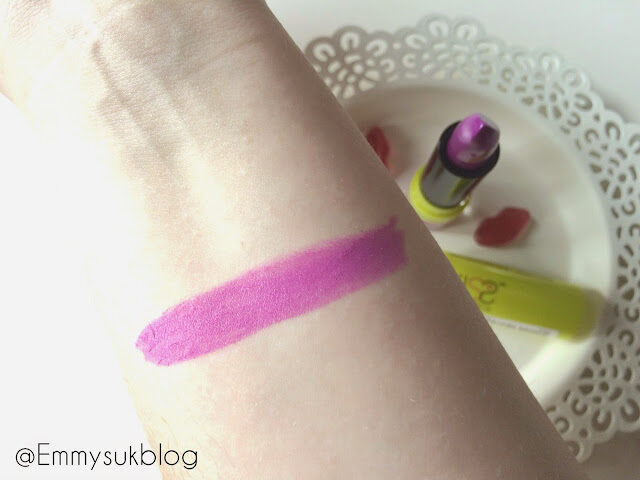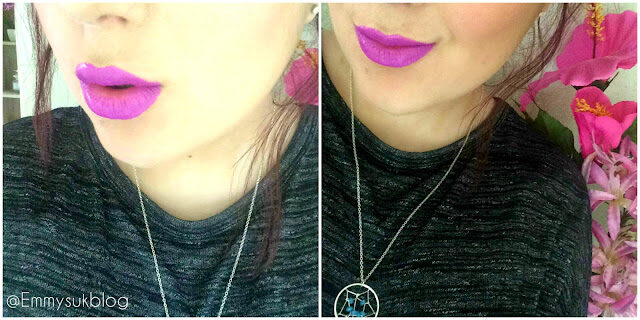 Kiss Cosmetics i hear you say? Yes you read it right Kiss Cosmetics is launching yet another breathtaking product! If you haven't already seen this brand blowing up the bloggers world then you must of been living in a cave! I have seen this brand appearing in many blog posts and i am so excited to be revealing another product due for release. Firstly i will introduce you to the brand "Kiss Cosmetics" which is a new upcoming brand based around lip products. Each week they are releasing new products so the website is just beginning. They are releasing products bit by bit ready for the summer.
The product in question due for release on the 20th May is the Limited Edition KISStick in Osculate Orchid a bright vibrant purple shade. The lipstick will retail for £7.00. You can already buy the original KISStick in 10 different shades on the website now but the limited edition ones are not until the 20th May.
What Kiss Says: High pigmentation, creamy moisturising formula.
"No Matter How Hard You Party KISStick Doesn't Neglect Your Precious Pout"
Firstly let me talk about the packaging! I love how the packaging is bright and vibrant just like the lipstick so it really stands out. I love the Kiss logo design and think it all ties in well together. 
The shade itself i was quite scared by at first as i don't usually go for shades this bright but hey ho i gave it a go and im glad i did! The shade looks gorgeous on and really brightens up your face. The lasting powder is beyond amazing. I tried wiping it off with a baby wipe which did nothing! I then got into the shower and wash as normal and once i got out i noticed the lipstick had faded a little but was still there! I haven't known a lipstick to have this kind of lasting power.
Overall i am really impressed with this lipstick and can't wait to try more. So far on the website they already have 10 shades of original KISStick, Locked Lips Top Coat and Lip Vinyl in 10 shades. Makeup Revolution blew up the blogger world and is now one of the most popular drugstore brands and i think this brand could do just the same.
Please note i dont have a lip liner to match this shade so please excuse the messy lines! If anyone can recommend a lip liner for this lipstick please leave a comment below 🙂
BLOGLOVIN | INSTAGRAM | TWITTER