Blog photography is not my strong point. I used my iPhone 5s to do all of my blog photos until Christmas! I have been blogging for over a year now, but as many of you know, I am on long term sick, so affording a camera hasn't been an option for me. This Christmas, my boyfriend got me not only a camera but lots of other bits to help improve my photography. Since doing my What, I Got For Christmas Beauty & Other Bits Post (missed it? click here to read), many of you have asked me to do a post on all the photography bits he got me.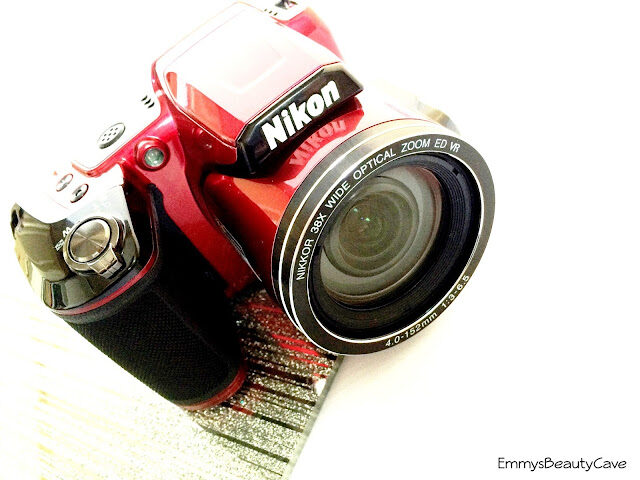 I was over the moon when he surprised me with my camera. I had no clue what he was getting me, so it meant a lot as I'm new to cameras and all that. I didn't want an over the top camera as I want to learn about things first and go from there. He got me the Nikon Coolpix L840 which is a fantastic camera. He called me it in red, which I love; it stands out. It can also come in black. The camera is perfect for blogging. It has a 38x optical zoom with Full HD, 16 megapixels, records videos in Full HD, 3 Inch Screen on the back which extends out, WIFI Connection and many different settings for photos. If you read me What I Got For Christmas post, you will have seen my close up picture of my Michael Kors watch, and it shows how well this camera is at close-ups!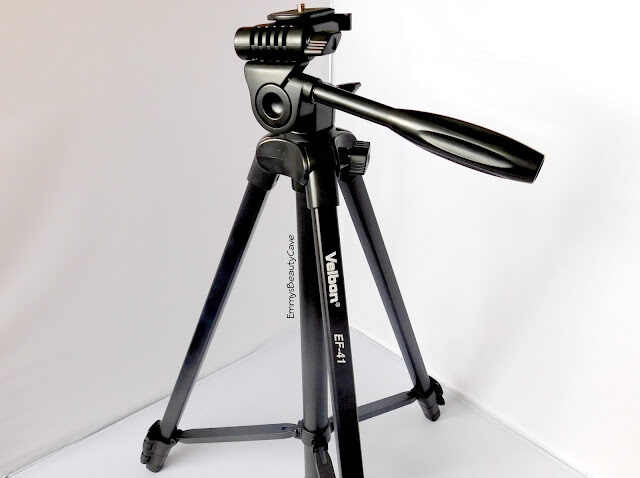 Secondly he got me a tripod to get back into my YouTube Channel. Due to my operation, I haven't posted in quite a few months, but I hope to get back into it soon. He called me the Velbon EF-41 Tripod, perfect for us beginners. I love how I can use it at different heights; the max size is 1.46m, making it ideal for filming. It is suitable for compact, compact systems & DSLR cameras. Your camera twists on, so it is secure, and then you are good to go. You can tilt the camera to point downwards, perfect for blog photography, and you can change the angles and direction.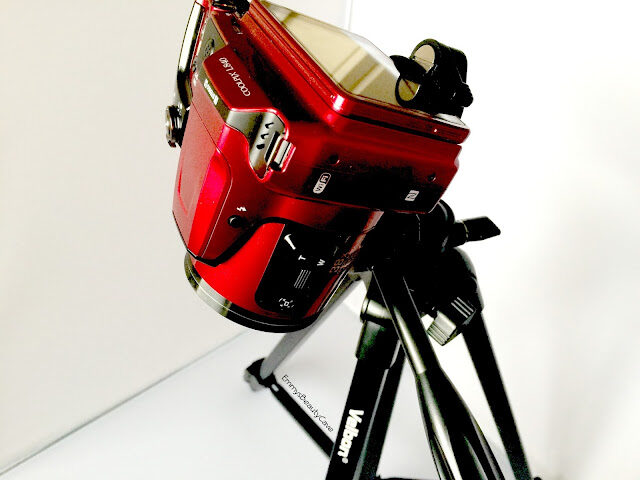 Lastly he got me a LightBox. I had been moaning about this for a while as we all know the natural lighting is useless in winter. I didn't think he would have listened to me or even knew what I was on about, but he did. The Light Box Kit is perfect. Once opened, it turns into this white box with a black background. In the set, I got white, red and blue changeable backgrounds. You also get two lights and a small tripod stand. I use this box in two different ways. I keep it as the box shape, but then I also take it down, so only two sides are up, and I can still use the natural lighting. It all depends on what the natural light is like and what pictures I am taking. The different backgrounds you get are wipe-able, which is perfect if I spill any makeup.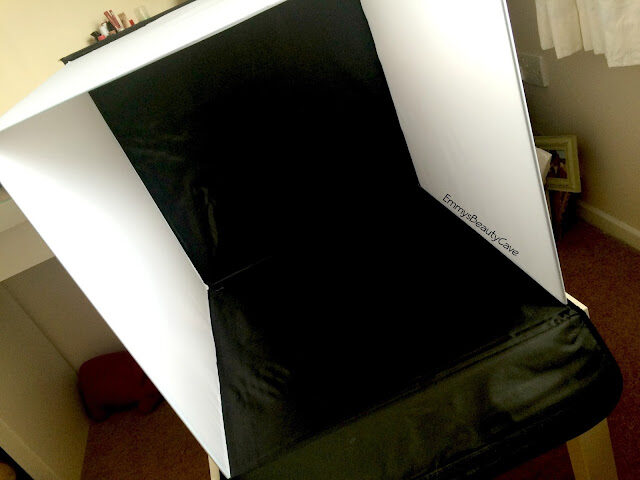 I have already had so much fun taking new pictures with all my new equipment. I hope I can improve my photography this year. I will also be posting on blog photography on your iPhone for those like me who couldn't afford a camera or don't want to pay a lot when you are just starting. The above photos of my camera were all taken with my iPhone. If you would be interested in me doing any more posts in more detail on what I find helpful for blog photos or how I do mine, then let me know in the comments below.