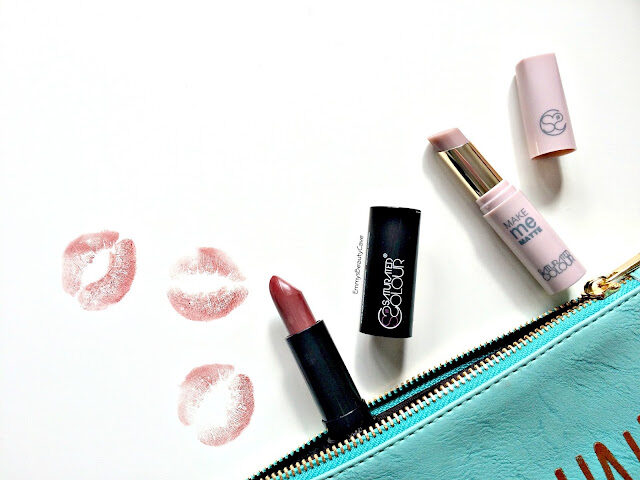 Ever had a lipstick you just wish was matte? Well you can now do it! Saturated Colour have introduced the "Make Me Matte" which makes any lipstick matte. I have so many lipsticks that I wish were matte and now I can do it. 
First of all I have to speak about the lipstick I have tested it out with, the 1st Base Lipstick which is a stunning shade. It is a brown toned red which actually suits my pale skin. I usually find any kind of red lipstick looks awful on me but this I absolutely love. It is very creamy and very pigmented. I will definitely be wearing this on it's own and with the Make Me Matte. 
Make Me Matte looks a little like a lip balm and I wasn't sure how well it would work. I applied the lipstick as normal and then decided to dab the Make Me Matte rather than swipe it. Dabbing it on top of the lipstick worked well, it instantly made the lipstick matte. The only thing I noticed is that it does lighten the colour of the lipstick ever so slightly, which isn't an issue for me at all. I think alot of my darker lipsticks will work well as I wish they were that touch lighter and now they can be.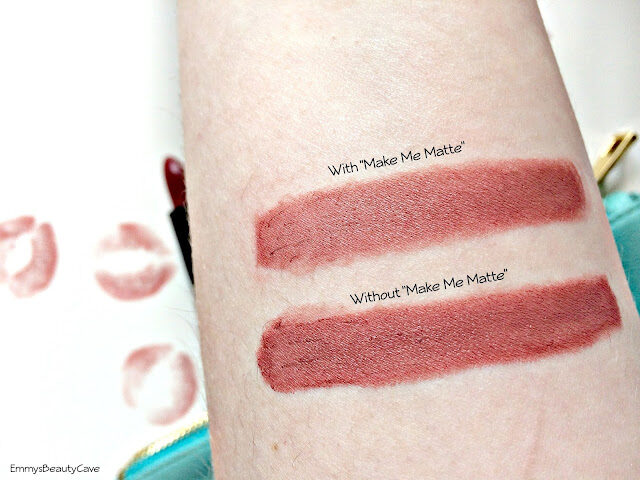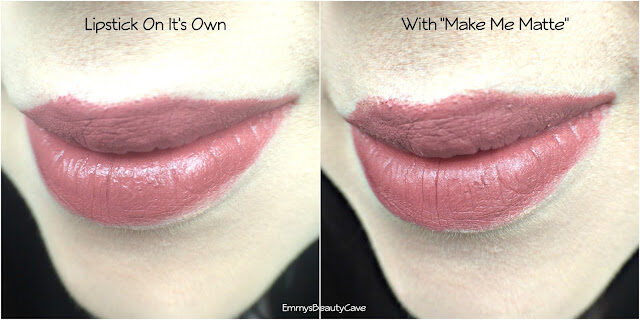 I did test this by applying the Make Me Matte first and then the lipstick also, just to see if it would have the same affect. It did make the lipstick slightly matte but not as much as applying it on top. Overall I am loving this handy little product and will get alot of use out of it. As you can see the lipstick looks slightly different in colour on my arm as i am super pale but on my lips it shows a little light. I am in love with the colour. 
The Lipstick shade 1st Base is a new release which you can buy for £7.00 directly from the Saturated Colour Website and the Make Me Matte is £8.00. I think both products are amazing, I will be ordering some lipstick shades right away! 
Bloglovin | Instagram | YouTube | Twitter