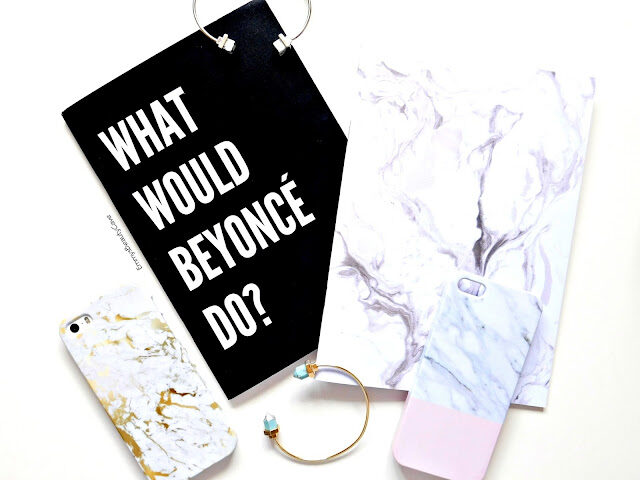 I think I love buying stationary as much as I love buying makeup. I own far too many notebooks but they are all so different! I recently placed an order from Coconut Lane as they have recently expanded and now sell notebooks and more accessories! When looking on the website I had to restrain myself as there was so much I wanted.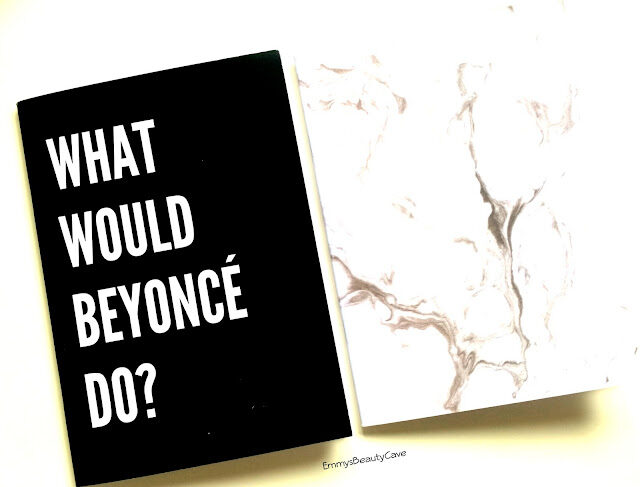 The first thing I had to look at was the new range of notebooks, I thought I would be good and only pick up two but seriously they are killing it! As soon as I saw the What Would Beyonce Do? Notebook I knew I had to have it! It is just so sassy!! I then saw this Grey Marble Notebook which I loved, obviously alot of bloggers use marble backgrounds but I have never really bothered with the trend but this notebook had to be mine! They also do it in blue and pink. They also sell notebooks in packs of three, flamingo's, doughnuts, slogans and more!
What Would Beyonce Do Notebook – Link
Grey Marble Notebook – Link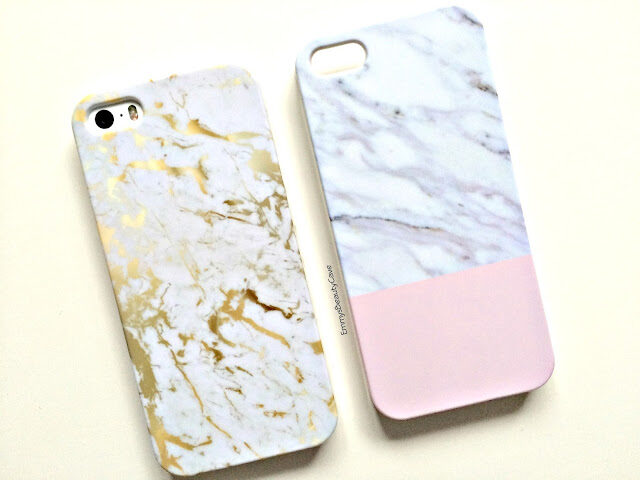 Not that I need any more phone cases, my phone literally has it's own wardrobe! Me and my mum both saw these cases and had to have them. She got the Grey and Gold Marble Case and I got the Marble Case with the Pink Block. Both are Iphone 5s cases but they also sell cases for Iphone 6 too. 
LUXE Gold Marble Case – Link
LUXE Pink Marble Block Case – Link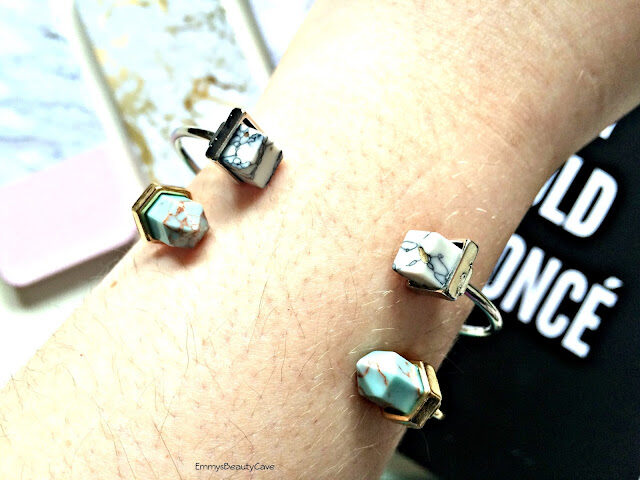 Lastly we saw these bracelets/bangles. Im not usually a bangle kind of person but I loved the design of these. I got the Silver Bangle with the Cube Marble and my mum got the Gold Bangle with the Turquoise Marble. They fit perfectly and look gorgeous with so many outfits. I have already been complimented on them asking where they are from.
Silver Marble Cube Bangle – Link
Gold Turquoise Marble Bangle – Link
Go have a nosey on the Coconut Lane Website, they have so many things to choose from and you can get 20% OFF using my code EBC20