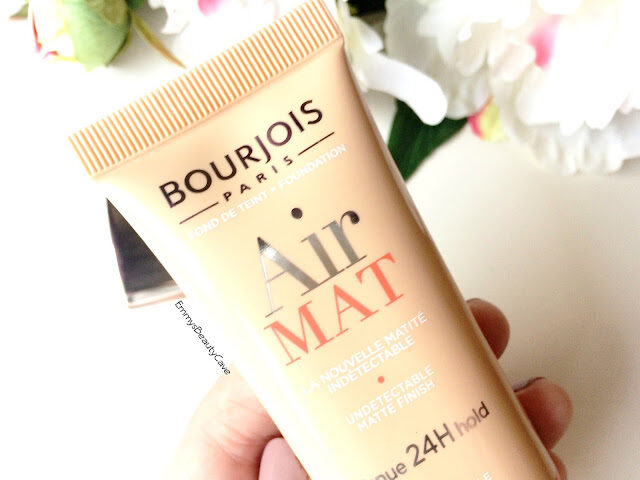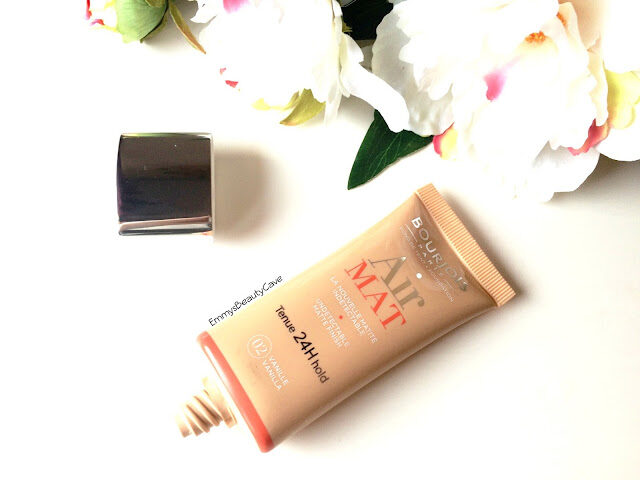 Hearing that there is a new foundation release i am like a kid in a candy store. Foundations are my guilty pleasure. I own around 30-35 now which i know is obsessive.
Hi Im Emma and im a Foundation Addict! 
I have tried the Bourjois Healthy Mix Foundation but find it isn't enough coverage for me and doesn't work with my oily skin. As soon as i heard Bourjois were bringing out a fuller coverage mat foundation i was so excited. 
As soon as this released i ordered it straight away. The Bourjois Air Mat Foundation comes in a plastic squeezy tube which is very different to all the other foundations they have as they all come in bottles with pumps. The packaging is simple which i like and its easy to use. I squeezed a small amount and applied all over my face using my Real Techniques Miracle Complexion Sponge. I was amazed at how one layer gave me a full coverage look. Even though it is full coverage it definitely doesn't feel heavy and doesn't go cakey. I do always moisturise well and apply a primer which stops full coverage foundations from going cakey. 
I have tried many foundations but this one has really impressed me. I can't believe how flawless it looks. It has a mat finish which is pretty obvious in the name but even though its mat it doesn't feel drying at all. I applied my MAC Powder over the top and left it all day without touching up. 8am – 8pm i didn't touch up or anything and i have to say the results were pretty incredible. My skin still looked flawless, no shine or anything! The only thing i noticed was on my chin it started to wear away but i have extra oily skin so this is unbelievable for me. I have found my new holy grail foundation! I honestly cannot rave about this more!
You can buy the Bourjois Air Mat Foundation from Boots in store or online for £9.99. I have also contacted Superdrug and they can't confirm a date they will stock this.
Foundation Friday Posts:
Seventeen Stay Time Full Coverage Foundation
MAC Pro Longwear VS MAC Studio Fix Foundation
Clarins Everlasting Foundation
Bloglovin | Instagram | YouTube | Twitter