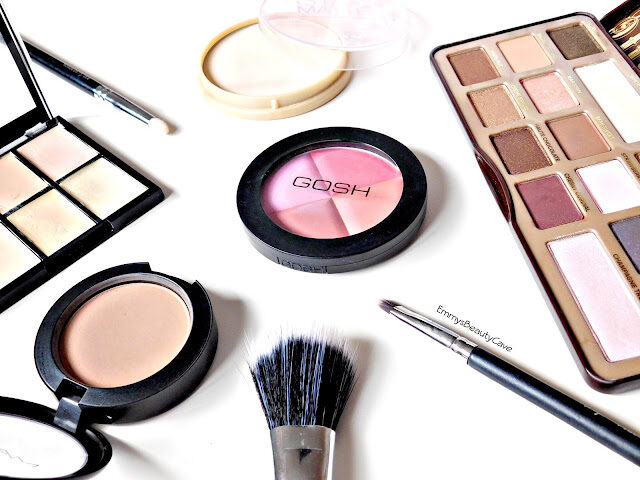 As bloggers there are things we are known for doing or things we all want/own. I hate when people stereotype bloggers as a beauty blogger yes I love makeup and probably own more than I need but that's what I like. Some people like playing computer games or collecting items, so why should we as bloggers be stereotyped? Since blogging there are some things I have done or bought because of blogging, if i didn't blog I probably wouldn't of known about them. So what makes me a naughty blogger?
1. I don't buy hyped about items unless I know i will actually use them
2. I do own the Ikea Malm Dressing Table but I don't own the Alex Drawers (but I need to!)
3. I haven't been to a blog event, not because I don't want to but because I had major surgery. Once Im able to move again I will definitely look at attending one
4. I only started wearing lipstick about 6 months ago!
5. I SUCK at winged liner, literally suck
6. At home I live in joggers so being a fashion blogger is out of the question
7. I sometimes take my makeup off with baby wipes when im too lazy to wash it off properly
8. I used my Iphone to take my blog photo's up until a few months ago
9. I don't get the hype about Lush… Sorry not Sorry
10. I often write a post the day it is due to go up
11. I always forget to do #FF (follow Friday) on Twitter
12. I don't own anything copper
13. I wash my makeup brushes often then forget for quite a while…oops
14. I haven't been to Sephora (bring on NY in November)
15. I haven't a clue when it comes to Google Analytics
16. I didn't know what Broken Links were until a year after blogging. (See how to fix yours in my "Broken Links" Post HERE)
17. I have never tried a Maybelline Mascara
18. I HATE the Nars Concealer, far too drying and just hated it!
19. I can be useless at replying to emails then other times i reply within minutes!
20. I am yet to try Charlotte Tilbury
What Makes You A Naughty Blogger?
Posts You Might Like:
How To Take Blog Photo's on Your Iphone | Link
What's In My Dressing Table | Link
How To Improve Your Blog SEO in 6 Easy Steps | Link

Bloglovin | Instagram | YouTube | Twitter