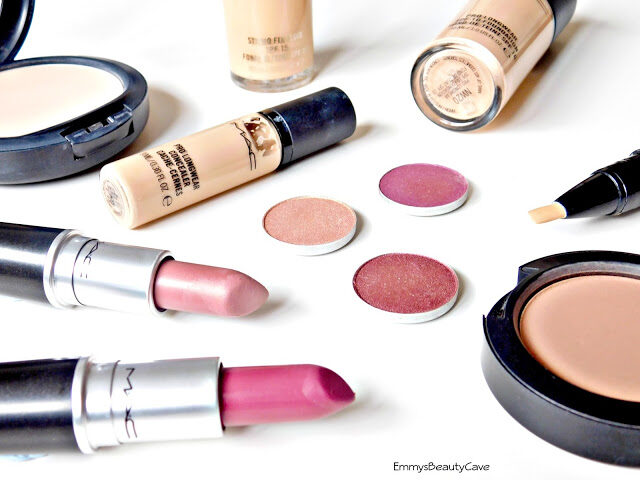 MAC is such a well known brand but it can be scary not knowing which products to start off with. I have tried many MAC Products which were hit and miss so i thought i would share with you my top must have products. 
Base Products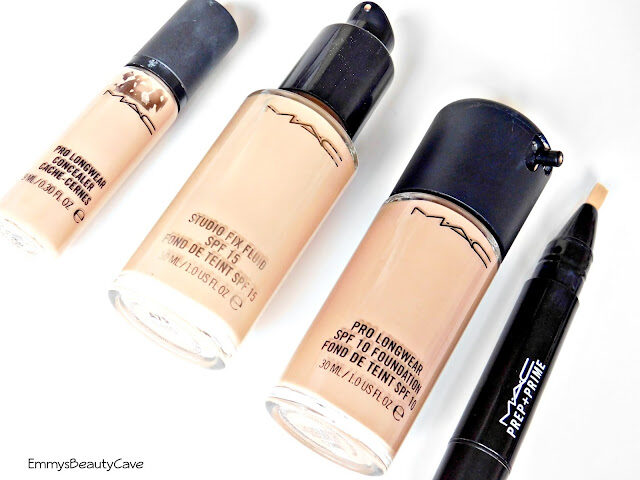 MAC Pro Longwear Concealer | £17.50 | Link
My very first MAC purchase many years ago. This concealer is amazing. It is full coverage and perfect for highlighting. Even though it is expensive this tube lasts me around 3-4 months! People say the LA Girl Concealer is a dupe but i don't think it is as the LA Girl one is extremely thick whereas there one isn't. 
LA Girl VS MAC Review – Link
MAC Studio Fix Fluid Foundation | £22.00 | Link
I used to use this alot and only just re purchased it again. It is a full coverage foundation. People say it can be cakey but if applied over a primer and blended with a beauty sponge it looks flawless. The only thing i don't like is the smell, it has such a strong smell! 
Comparison Post Battle of the MAC Foundations – Link
MAC Pro Longwear Foundation | £25.50 | Link
I only purchased my first bottle of this last summer. This is only medium coverage and it isn't buildable. When i wear this you can still see my freckles on my cheeks. This lasts so well on oily skin in the summer. It looks natural but gives lovely coverage at the same time. 
Full Review – Link
MAC Prep + Prime "Light boost" | £19.00 | Link
I ignored the hype on these highlight pens as i have tried drugstore ones which have been useless. I finally picked up Light boost which is yellow toned. It brightens up my under eyes so well! I wouldn't suggest using this as a concealer, apply concealer first and then this. It creates such a lovely glow.
Powder Products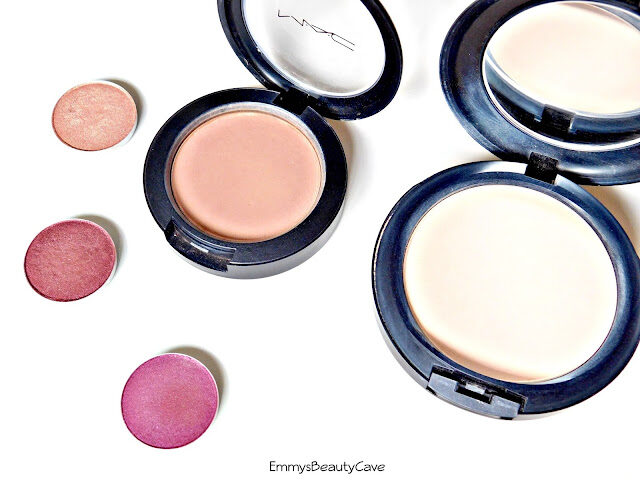 MAC Eye Shadows | £10 (pan) | Link
MAC eye shadows are lovely, i have a small Z Palette with these in. I would definitely recommend using a Z Palette so you can buy the pans otherwise they will cost you £15 each! I have also just filled my Z Palette with Makeup Geek shadows which you can read here. For certain shades i prefer either brand. MAC Cranberry is the most gorgeous shade ever!! 
MAC Matte Blush "Harmony" | £18.50 | Link
I have raved about this blush before. I actually use it as a contour shade! It works perfect on pale skin. I prefer this over the Benefit Hoola Bronzer! It is a warm toned blush, it doesn't look muddy and it blends really well.
MAC Studio Fix Powder Plus Foundation | £22.00 | Link
I reviewed this on my blog last week. It is my holy grail product and has been for years!! You can use this three ways and it creates such a gorgeous, flawless finish. 
Lipsticks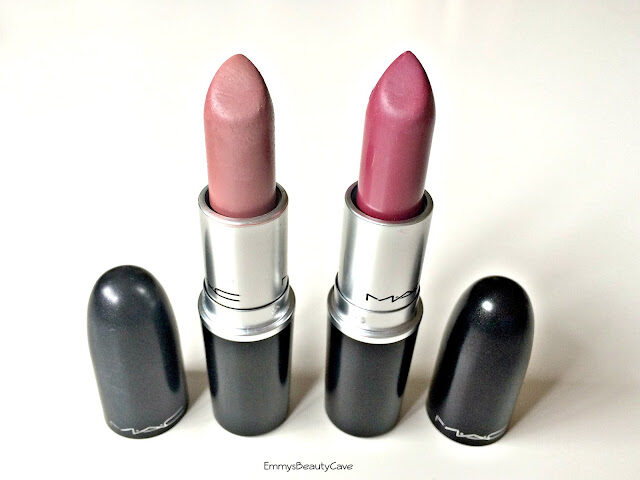 MAC Lipsticks | £15.50 | Link
I never used to be a lipstick person and i didn't own my first MAC lipstick until last summer and now i own six! I personally prefer the matte lipsticks as they look gorgeous and the lasting power is amazing. My favourites have to be Honeylove and Faux. 
Related Posts:
MAC Eye Shadow Collection + Swatches | Link
MAC Lipstick Collection + Swatches | Link
MAC Studio Fix Powder Plus Foundation | Link

Bloglovin | Instagram | YouTube | Twitter