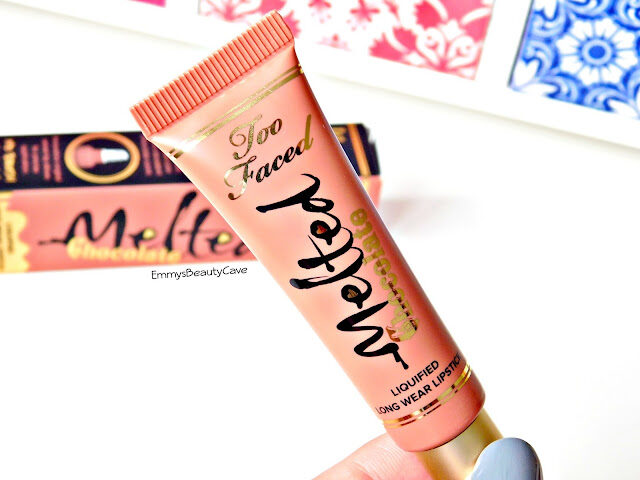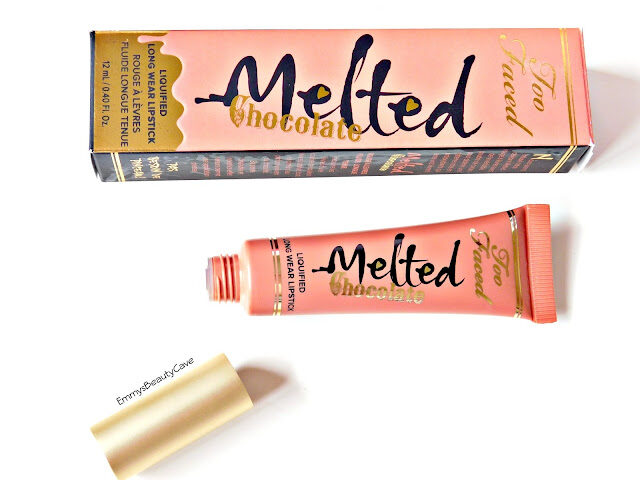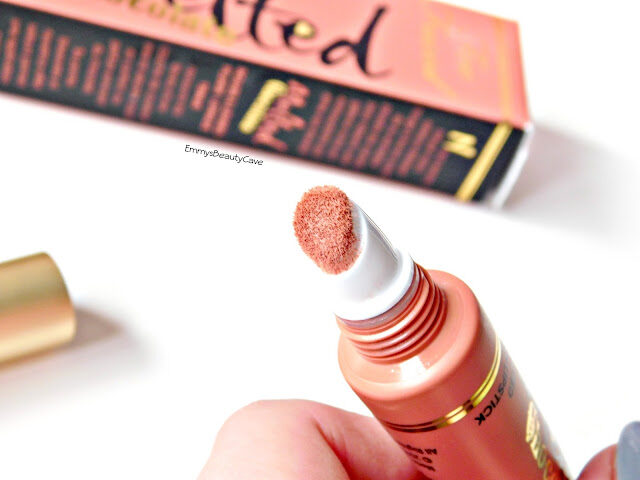 It's finally mine! Muahahaha! Yes i did the crazy laugh, this product makes me crazy! In a good way! Ever since i saw Too Faced were releasing these Melted Chocolate Lipsticks i wanted one so bad. I tweeted Debenhams asking when they would be released here and i was told the end of January/Beginning of February. Every day i was checking, that is how bad i wanted them. Finally they were online but the shade i wanted was out of stock straight away. I tweeted Debenhams again asking when it would be back in stock and they didn't know. I decided to check on the off chance a few days ago and there it was in stock with 10% off! I went with the shade Milk Chocolate. Too Faced have released six chocolate shades, three of which are metallic. 
Milk Chocolate is the lightest of the three shades but it still looked like the perfect nude shade from what i had seen online. It arrived next day and i couldn't open the box quick enough. The packaging is as pretty as always with Too Faced Products. I wasn't sure if i would like the sponge applicator or not as i haven't tried anything like this before. I was surprised to actually really like the applicator, it makes it super easy to apply the product to the shape of your lips.
The shade is just stunning. Im quite pale (MAC NW20) and this suits my skin tone perfectly. It is a light nude/brown liquid lipstick. It dries semi-matte which i like as i find full matte ones can dry out my lips a little. The feel of it is lovely, i actually forgot i was wearing anything on my lips it felt really natural, it wasn't sticky or tacky at all. I ate my lunch and it stayed on! When i drink you can see a small amount transfer onto the cup but not as much as a normal lipstick would and it wasn't noticeable on my lips that anything had transferred.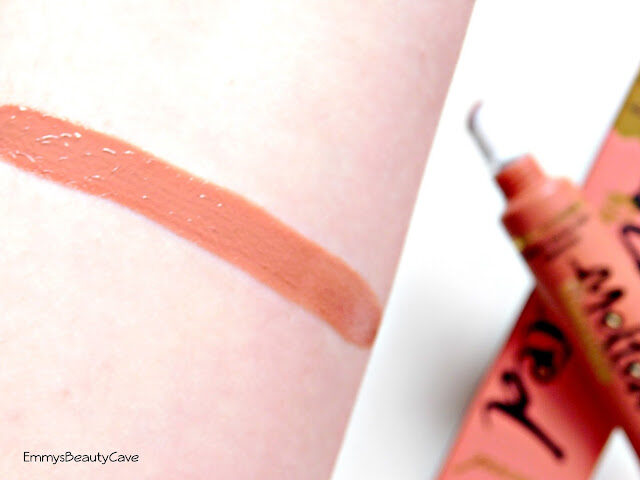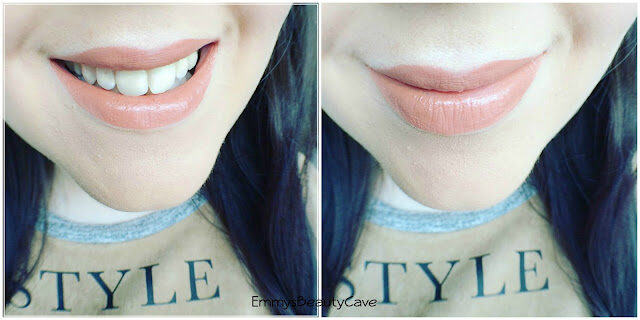 The shade is just stunning! I definitely want to pick up Chocolate Honey the darker shade up from this one. They retail for £19 at Debenhams, i hope Beauty Bay get these in as i hate having to pay the £4 postage if i order from Debenhams.
Bloglovin | Instagram | YouTube | Twitter