Having radiant, glowing makeup isn't as scary as you think, and there are so many ways to make it suit your skin type. I have oily/combination skin and always stayed away from glowy makeup until a few months ago, and now I am obsessed. Whether you want a subtle glow to your skin or that intense hello, I am here kind of glow, then I have got you! Here is my go-to glowing makeup look that will suit all skin types. Let's all pursue the light.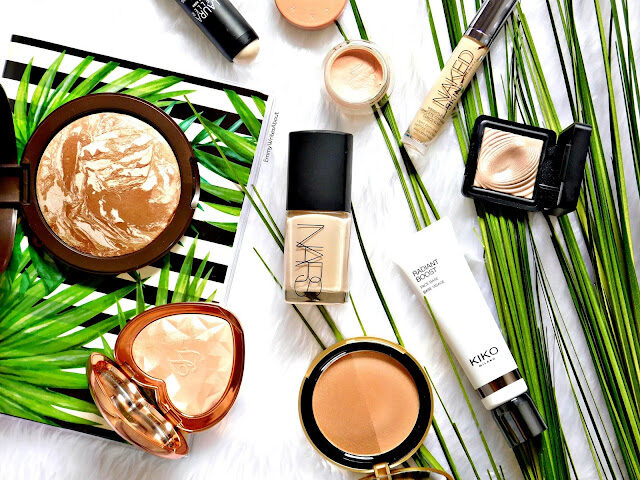 The Simple Glow Getter's
KIKO Radiant Boost Face Base | £12.90 | Link*
This product is perfect to use on its own or under makeup. It has a subtle pink colour that blends into the skin to create a soft sheen. I love the subtle glow it gives to my skin. When used under foundation, it helps to provide the foundation with a natural dewy sheen without being too dewy. It doesn't feel oily or greasy as it soaks thoroughly into your skin. This will work for you whether you have dry, normal, combination or oily skin.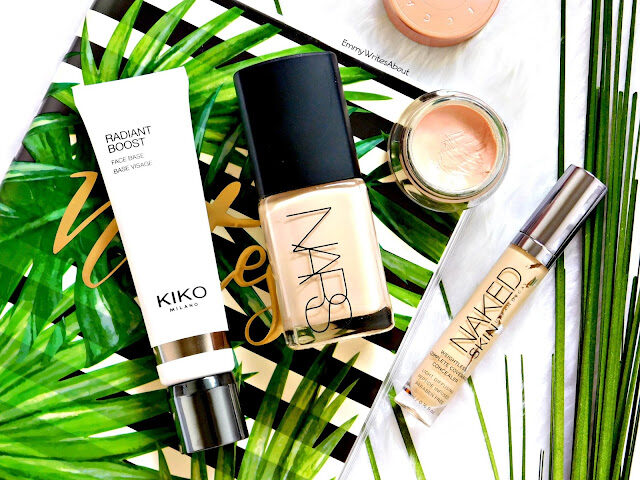 NARS Sheer Glow Foundation | £31.00 | Link
I have oily/combination skin, so I don't usually opt for a dewy foundation. Still, Sheer Glow has a modest amount of glow that works well. It looks natural, with medium coverage still showing my freckles and natural light in sunlight.
Becca Under Eye Brightening Corrector | £22.00 | Link
One of my holy grail products for tired eyes. This peach corrector diminishes dark circles, instantly making them look more awake. This is to be used under concealer. You can see me before and after results here.
Urban Decay Naked Skin Concealer | £19.00 | Link
A lightweight creamy brightening concealer helps skin look more alive and enhances the glow. When going for a glowing makeup look, always use a brightening concealer, a shade or two lighter.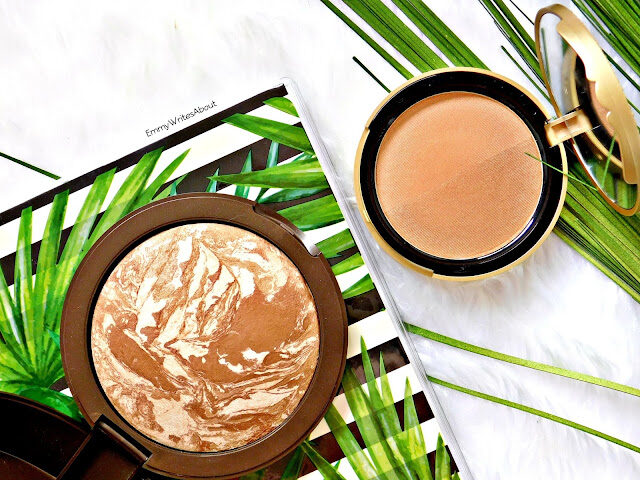 Bronze It Up
Too Faced Sun Bunny Bronzer | £25.00 | Link*
A bronzer that isn't orange adds a natural-looking tan and smells fantastic? You read that right! If you want a bronzer that has a slight shimmer to it without having chunks of glitter, this is the one you need. It has a mix of a pale bronzer like the Milk Chocolate Soleil Bronzer then a slightly darker shade. When blended, they create the most stunning tan like glow.
Laura Geller Baked Body Frosting | £35.00 | Link*
One of my favourite products over the past month. It can be used on your face and body and used wet or dry. You can apply it dry to create a subtle glow or apply it wet for a more luminous finish. I love applying this on top of a matte bronzer to add a little glow. I have also been using it on more simple makeup days than my bronzer as the colour is subtle and the glow. If you are in the sun, be sure to apply this to the collar bone and shoulders to ensure when the sun hits, you glow all out!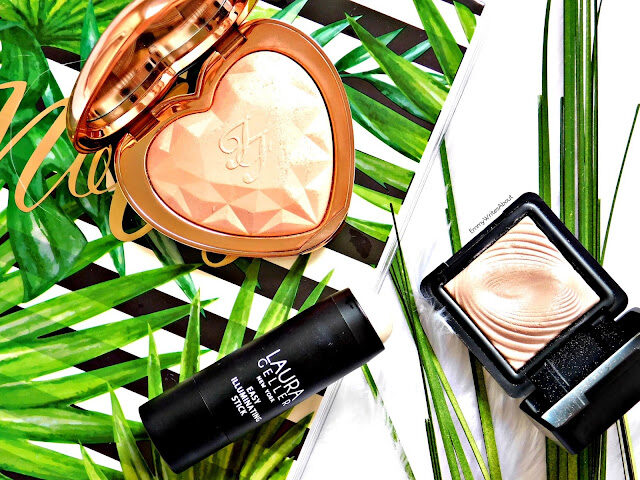 Glow All Day
Laura Geller Illuminating Stick | £21.00 | Link*
I used to be afraid of cream highlighters, but now I know how to apply them it I am using them daily! This holographic cream highlight is beyond stunning. The shade is Diamond Dust which is a mix between violet, pink and pearl depending on the angle the light hits, and it truly is beautiful on all skin tones. I enjoy applying this on no makeup days just to my cheekbones as it melts into your skin as if it is part of your skin. I either use it with my finger or dab my beauty sponge onto it then onto my skin.
This can be used for a subtle holographic glow or build it up to be more intense. It also works applied underneath a powder highlighter to make it pop even more. There is also a powder version of Diamond Dust which I can imagine paired together to create the dream team.
Too Faced Love Lights Prismatic Highlighter "Ray of Light" | £25.00 | Link*
A unique stunning powder highlighter that adds a lovely glow to your cheekbones. This shade is beautiful. It is a bar of rose gold with tiny flecks of gold in it. If you want a simple glowy look with a hint of colour, this is what you need. As the sun hits your cheekbones, angels should appear. It is that good!
KIKO Water Eyeshadow "201 Rosy Taupe" | £8.95 | Link
When I go for a radiant glowy makeup look, I keep the eyes simple. This water shadow is gorgeous. It is a pale champagne shade with a pink tint. Applied all over the lid, it adds a stunning sheen of colour.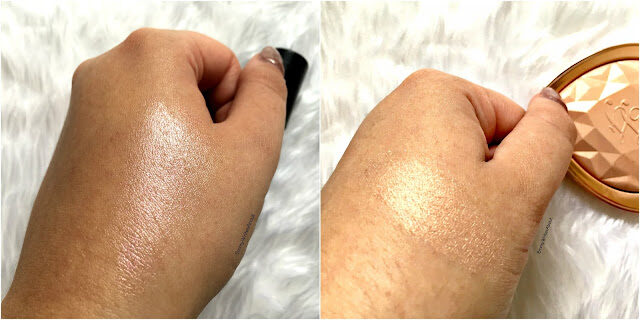 Laura Geller Diamond Dust | Too Faced Ray Of Light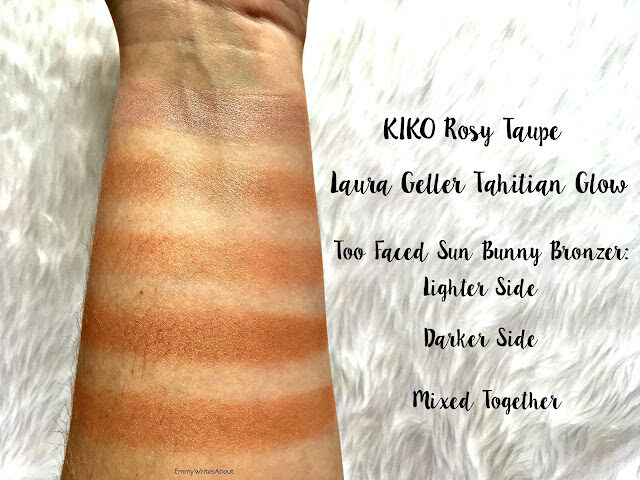 What are your go-to glow getter products?





Liked This Post? Pin Me…