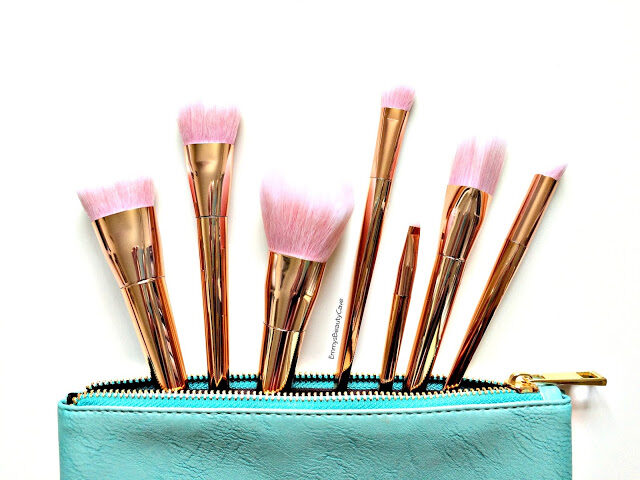 I own far too much makeup but not enough makeup brushes. Most of my makeup brush collection is made up of Real Techniques and Zoeva Brushes. I have also tried many bargain brushes from Ebay and most have been a hit but there have been a few misses. I recently saw someone mention this seven piece brush set which I thought looked very similar to the Real Technique's Bold Metals Collection. I finally hunted them down to find them on Aliexpress which is kind of like a Chinese Ebay! It is a website that sells so many things and such cheap prices and postage is mainly free on 90% of items. As it is a chinese based website postage can take anything from 10-60 days. 
I had never heard of Aliexpress before but it is apparently mainly known for selling fake high end makeup or products very similar to them. When I saw this brush set I fell in love, you have a choice of Gold, Silver or Rose Gold. Of course I had to pick the rose gold! You receive four face brushes and three eye brushes. I paid roughly £7 for this set with free postage and it took just over two weeks to receive them. 
Look how pretty they are! The brushes come with long handles which are plastic but they feel quite good quality, with only being £7 I didn't expect them to be metal handles like the Real Techniques ones. The thing that impressed me most is how incredibly soft these are! They are softer than my Real Techniques and Zoeva brushes by far! 
You receive a powder brush, contour brush, under eye setting brush and the pointed brush.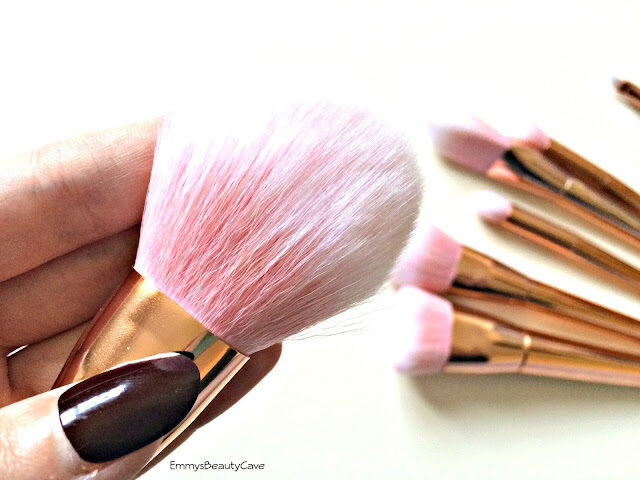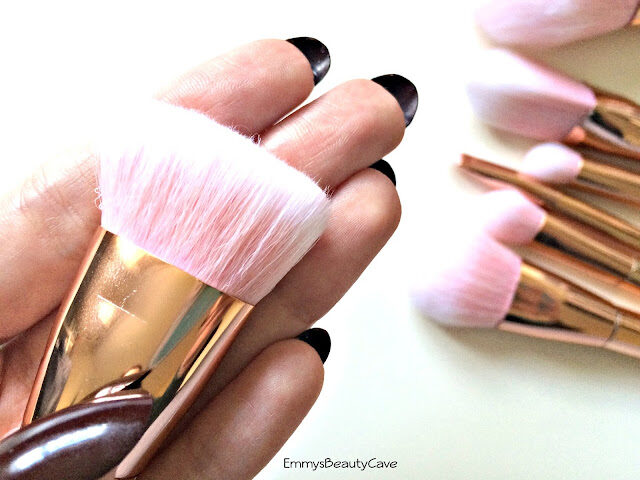 The eye brushes are just as soft as the face brushes. You receive two eye shadow brushes and one brow or eye liner brush.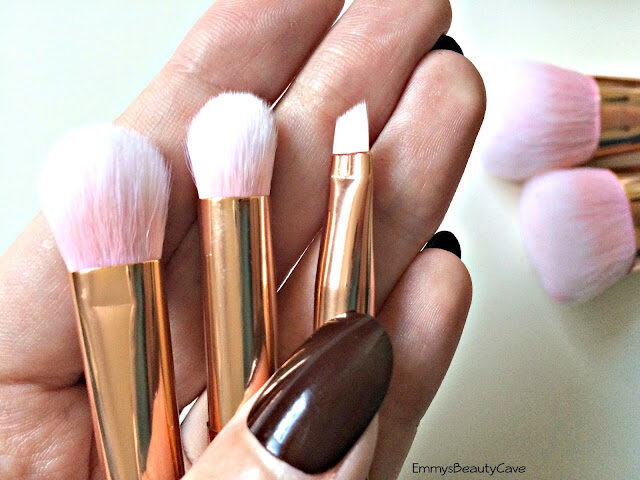 Overall I am more than impressed with this set and can't believe it was only £7! On Aliexpress you will find alot of sellers selling the same product for different prices. I just made sure to go with a seller who had 5 star reviews. When you go onto each product and look at the reviews you will see some photo's customers have uploaded which really helps. Also the sellers will close and re open shops, I think this is more due to the ones that sell fake makeup. Aliexpress also sell clothing, accessories and more. When reading reviews and seeing bloggers mention Aliexpress on Instagram I noticed people mainly buy clothing, sunglasses etc… I know you can also find this brush set on Ebay but I don't know if they will be exactly the same.
If you go on Aliexpress and type in Rose Gold Makeup Brushes you will see this set come up.