A while ago, I placed a Lottie London order on Superdrug. Before this, I had only tried their liquid lipstick, so I decided to order a few things included some blushers, concealer, highlighter palette and more. One product I was intrigued to try was the Selfie Ready Foundation. I currently own 30 foundations, but I couldn't help but add this foundation to my collection.
Most of my foundations are high end as I can't find many drugstore ones that work well on me or last all day due to my oily/Combination skin. I will be honest and say at first I didn't have high hopes for this foundation as it only retails for £6.95 but let's say I was completely wrong! The foundation claims to be a water-based foundation enriched with Vitamin C and has a matte finish with medium coverage.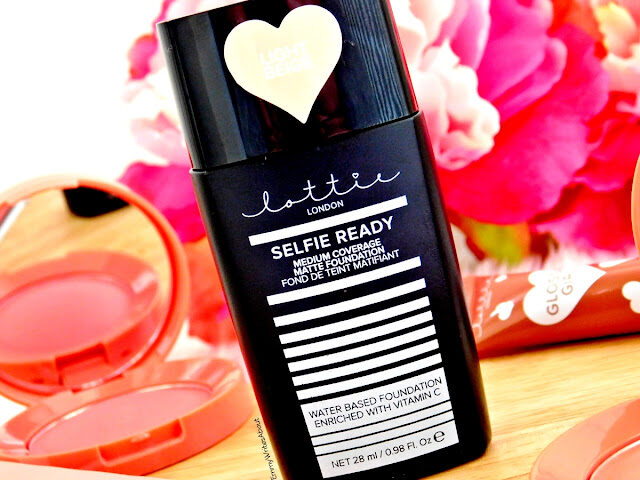 I have tried this numerous times with both a brush and a sponge, and the finish comes out pretty much the same. It is medium coverage, it does dry matte, but when I pressed my fingers against it, it does slightly transfer, so you do need to set it with a powder. I always set my foundations with a powder as I get extremely oily on my nose and chin's outer corners.
I was impressed at how flawless this looked on my skin, my skin is pretty straightforward, and I have freckles across my cheeks and nose. The foundation lets freckles ever so slightly show through, which I quite like at the moment. I have worn this for up to 10 hours, and even at the end of the day, it still looked exactly like how I applied it in the morning. I didn't need to touch up or blot, which is rare for me. On small dry patches, I have this didn't cling to them at all.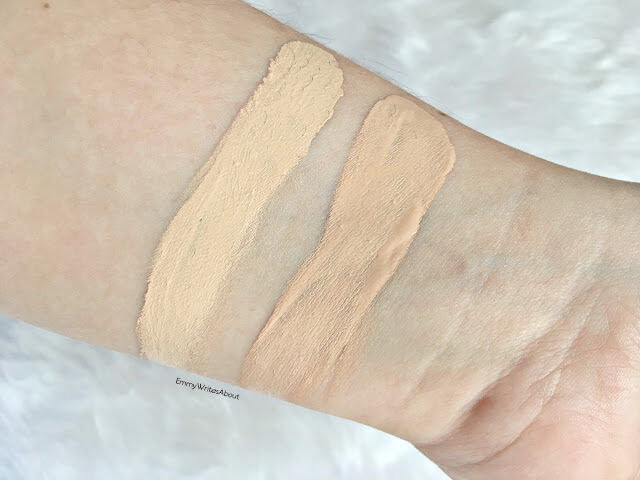 Left – Got It Covered Concealer Shade "Shell"
Right – Selfie Ready Foundation Shade "Light Beige"
Overall I have never been so wowed by a drugstore foundation! This is now one of my most worn foundations. The shade selection includes ten shades ranging from pale to dark skin tones. This is rare for drugstores as they don't often cater towards dark skin tones, but Lottie London does! 
I have the third lightest shade Light Beige which is pink toned. They also do shades that are more yellow toned. I have also got the Lottie London Got It Covered Concealer, which has also impressed me. It is medium to full coverage, and it doesn't crease.