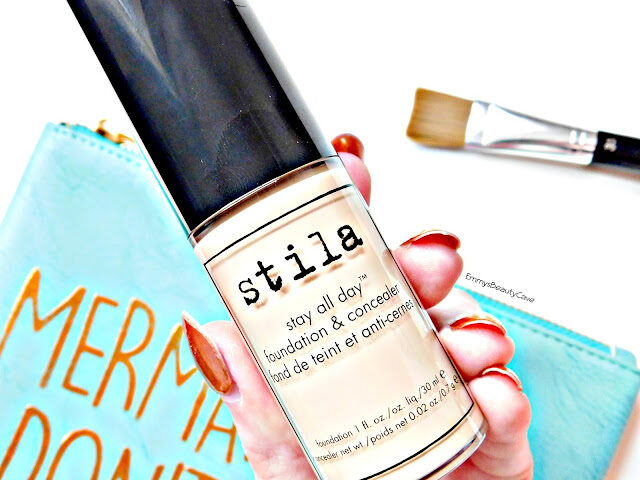 Foundations are my weakness, I must own 30+ right now! I literally don't even want to know how much money I have spent on foundations alone. A while ago I asked on Twitter what everyone's favourite Full coverage foundation was and someone recommended the Stila Stay All Day Foundation and Concealer. I have to admit I don't know why but I assumed Stila foundations were lighter coverage. I decided to go for this foundation and ordered it from Beauty Bay. Picking foundation shades online is a mission but I usually do ok. 
The Stila Stay All Day Foundation packaging really intrigued me. You get 30ml of foundation like most brands but the lid seemed quite large. You flip open the top part of the lid to reveal a small pot of concealer. The compartment concealer isn't very deep but I guess it is handy if you are travelling. The concealer is quite thick so I find it best for covering breakouts. Now the foundation doesn't have a pump it has something I haven't seen before. It has this scoop type applicator that at first look I didn't like but I was wrong. The scoop actually works really well and I can imagine it working even better when im running out of product and I can really scrape every last ounce of product.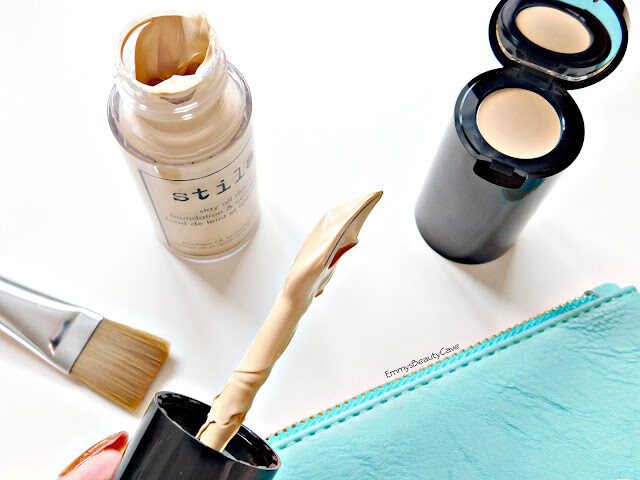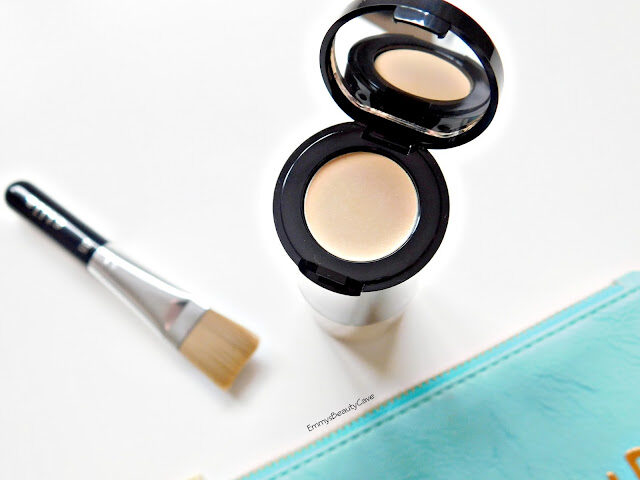 The foundation itself is quite thick, as you can see on the scoop it isn't running or anything. Even though the formula is thick it is still extremely creamy and blends like a dream. I found it blended best when I used a buffer brush, I love to use my Nanshy Buffer Brush. It is definitely a full coverage foundation but that being said it doesn't feel cakey or heavy. The shades do run more on the yellow side which I don't mind. I do usually go for pink toned foundations but with Summer coming, once im tanned I go more yellow toned. 
Aha I nearly forgot! This little tiny brush you get with it, hmm i don't know how to explain it. It is a flat brush which I find has no use whatsoever. It is far too small for foundation and it is the wrong shape for concealer. Just seems like an unnecessary thing to include. It wouldn't put me off buying this foundation again at all. When I buy foundations I do worry how well they will last on my skin. I normally have very oily skin then now and again I get small dry patches on my cheeks. This honestly lasts amazingly well! I am super suprised with this full coverage foundation. 
For £27.00 I think it is definitely worth it and will be buying it again. I won't be overlooking Stila again, next on my list is the Stila Liquid Lipsticks!!