SNICKERS CUPCAKE RECIPE WITH PEANUT BUTTER FROSTING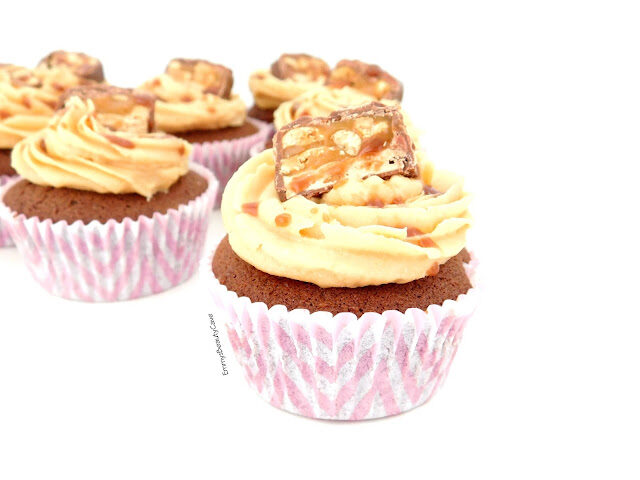 I'm back with another baking post, and it is one of my most requested cupcakes. My mum recently asked me to make these to take to work, and they were demolished quickly. My Snickers Cupcakes always go down well, and they are delicious and straightforward to make. 
What You Will Need:
For The Cakes
6oz Self Raising Flour6oz Butter6oz Caster Sugar3 Eggs2 Tbsp Cocoa Powder2 Tbsp Milk1 Tsp Baking Powder
For The Frosting
175g Butter220g Icing Sugar2 Tbsp Peanut Butter (Can be Smooth or one with bits)
Decoration
Snickers BarsChocolate Sauce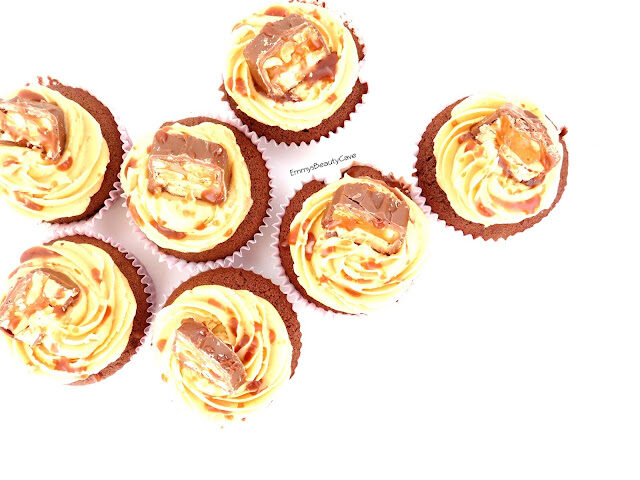 How To Make The Cakes
1. Mix with Flour, Caster Sugar, Butter and Baking Powder.
2. Add in the Eggs and Cocoa Powder, then slowly add in the milk.
3. Heat oven to 160 on a Fan Oven or Gas Mark 3. I preheat it for around 20 minutes.
4. Spoon mixture into cake cases, don't fill to the top as the cakes rise.
5. Cook for 20-30 minutes. I spin the tray around halfway through.
6. Leave to cool.
How To Make The Frosting
1. Mix the Butter and Icing Sugar, then slowly add the Peanut Butter.
2. Use a piping bag and nozzle to pipe onto the cupcake.
Decoration
1. Slice Snickers into small pieces and place on top of the icing.
2. I put the chocolate sauce into a pot (I usually use the pre-made sauce where ice cream cones are in supermarkets). Use the handle of a teaspoon to dip into the chocolate, then drizzle over the cakes.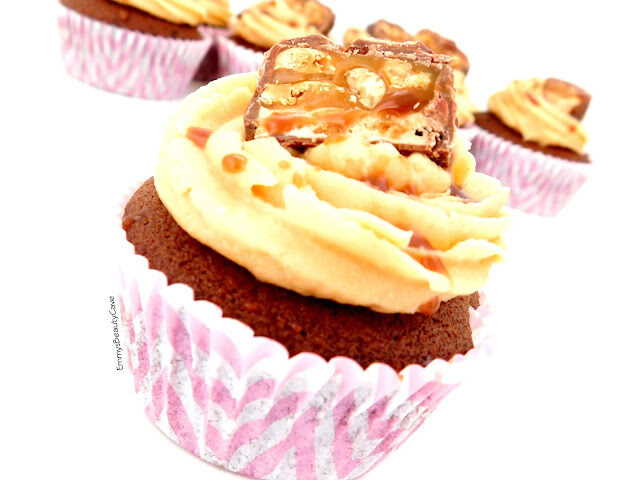 That is it! It is as easy as that. Have you seen my Gooey Brownie Recipe? It is drooling worthy!