I am finally back with another baking post and it is one of my favourites. Who doesn't love a brownie? I have tried many recipes and tried many shop bought brownies and nothing compares to these ones. Personally I love a gooey brownie! Of course these aren't healthy or good for anyone on a diet but trust me these make your mouth water. I bake these often and when I do my family and my partners family all want some!
They are very easy to make and don't take long to do. The longest part is the cooking process. What I love most is that they go slightly crispy on the tops (not crunchy) and then have the perfect gooey center.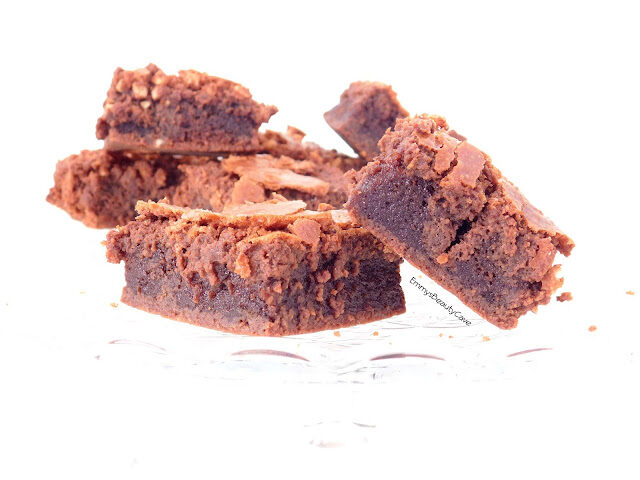 Ingredients
225g (8oz) Butter or Margerine
140g (5oz) Milk Chocolate
450g (1lb) Caster Sugar
110g (4oz) Plain Flour
55g (2oz) Cocoa Powder
5 Eggs
Step By Step
1. I put my oven on around 20 minutes before it needs to go in. Temperatures you need are 190 C or Gas Mark 5.
2. Mix together Plain Flour, Cocoa Powder, Caster Sugar and eggs.
3. Melt Milk Chocolate and Butter, I melted mine over a hob but you can use a microwave.
4. Add the melted ingredients to your mixture. Add half of it in first and mix then slowly add the rest. At first it will look like you have put in too much of the melted ingredients but don't worry you haven't. Just keep mixing until it is all mixed in and looks like the below image of mine.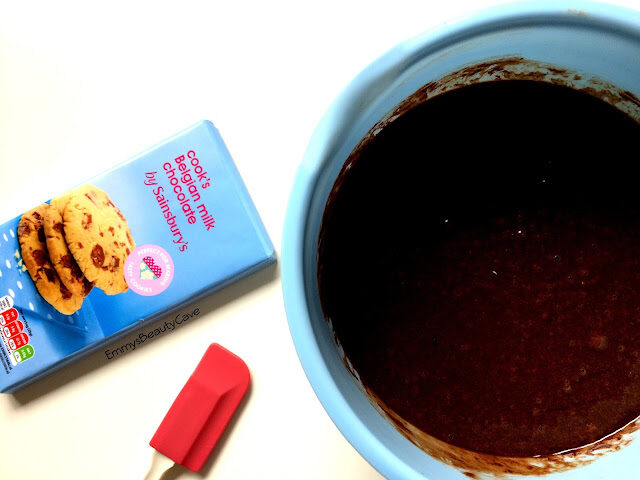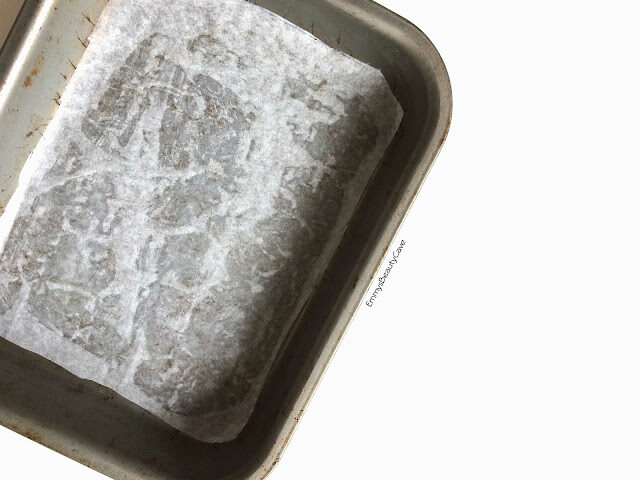 5. You need to line a baking tray. I only line the bottom of the tray, don't line it so the paper comes up the sides as this will ruin the shape of your brownies.
6. Add the mixture to the tray and smooth out evenly. I sometimes add nuts onto the top of the mixture but this is optional. You can also adds chunks of chocolate.
7. Check the brownie after 30-40 minutes. Place a knife in the center of the brownie. Eventually (it usually takes me around an hour in the oven) you want to be able to place the knife into the center of the brownie and it feel firm but you still get a small amount of the mixture on your knife. You don't want it so it is runny so be careful and keep checking.
8. The brownie will be slightly crispy on top. Once taken out of the oven move a knife around each edge of the tray to stop the brownie sticking. I then place a chopping board on top of the tray and tip upside down so the brownie comes out.
9. The center of the brownie should be gooey, let it cool before cutting into sizes.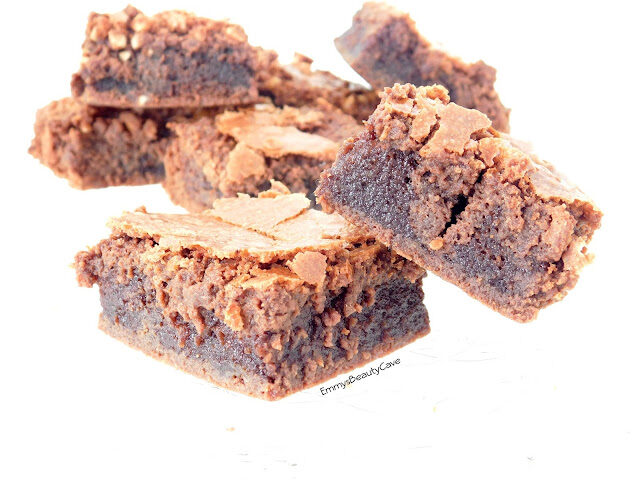 These brownies go down a storm every time I make them. If you are a lover of a gooey brownie definitely give these a go you won't regret it!
The first time I made these it was trial and error with the oven. I had to leave mine in a little longer to ensure the center of the brownie is cooked enough but so it is still gooey. If you haven't already you need to check out my Reese's Peanut Butter Frosting Chocolate Cupcakes Recipe it is delicious!
Enjoy!