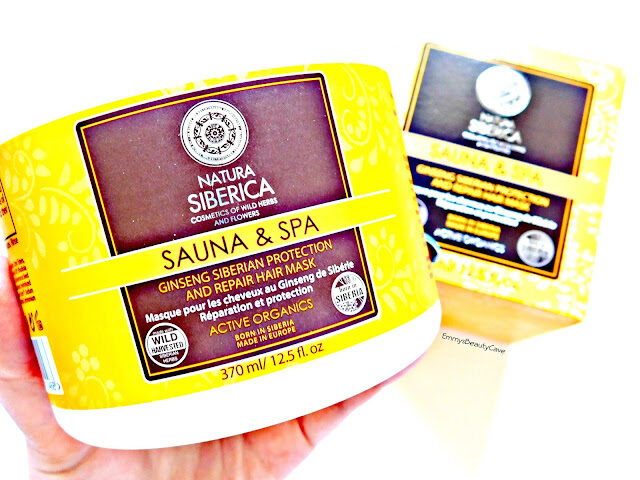 After the horrible winter weather my hair has suffered. My hair has become very dry and dull and definitely in need of something. Hair masks are something I don't use often but something I need to start using more. The Ginseng Siberian Hair Mask, Protection and Repair is the latest product I have been trialing. It is a all natural product and contains no harmful chemicals like other masks. The Ginseng Siberian Hair Mask states it will repair and strengthen, deeply nourish your hair, moisturise the scalp and make your hair healthier and shiny. These are all thing my hair is in need of. 
As soon as this arrived I was excited to try it out. The first thing I noticed was how big the tub was, it is HUGE! You get 370ml for £11.99 whereas most hair masks range between 100-200ml. The packaging is gorgeous with bright yellow/orange with brown labels. Lately I have been all for trying more natural ingredient products when it comes to my hair and skin and so far I am loving the results.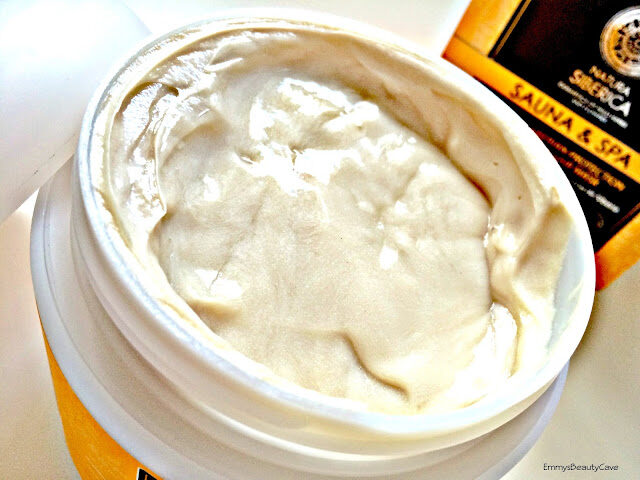 I washed my hair as normal with a shampoo and then towel dried my hair so it was still damp. I then applied a good amount of the hair mask all over my hair making sure to massage it in. I pinned my hair up with hair clips and left the mask on for around 15-30 minutes. The first time I used this I left it on for 30 minutes as my hair was extremely dry. After the 30 minutes and went and washed the mask off. I decided not to apply conditioner so I could see the results of the mask to it's full potential. 
I noticed immediately how much easier my hair was to brush whilst wet. Usually because of how thick my hair is, it can become quite tangled and requires some arm muscles to brush! I was amazed at how easily my brush glided through my hair and didn't pull or anything. I dried my hair and honestly I was so impressed with the results. My hair felt the softest it has in a very long time, It also had a little extra volume on the roots which I need. My hair looks so much healthier and definitely shiny as it says it would. 
I also got my mum to try the mask as she has shorter hair and has highlights. She also said how soft her hair felt especially on the highlighted sections. Overall we are both very impressed and she has already ordered herself one! At £11.99 this hair mask is incredible, I will definitely be using this once a week and buying one as soon as I run out!