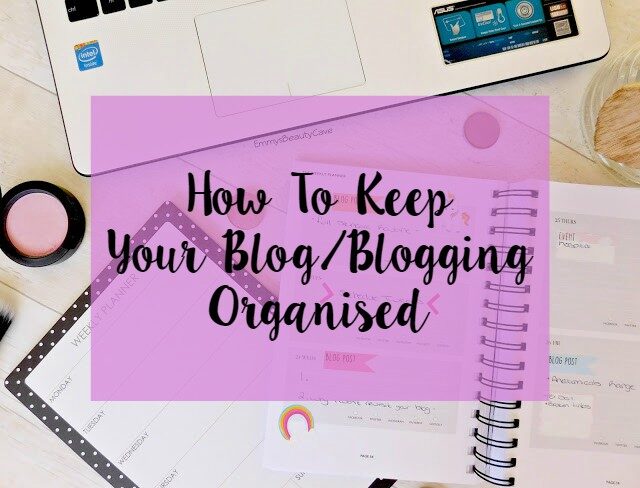 If i was asked to describe myself, organised would not be a word i would use. It wasn't until recently i started being more organised but only when it comes to blogging. I am one of those people who put something somewhere then forget where i put it. When it comes to blogging you have alot going on and it can sometimes be hard work to be organised. I thought i would share what i do to keep my blog organised.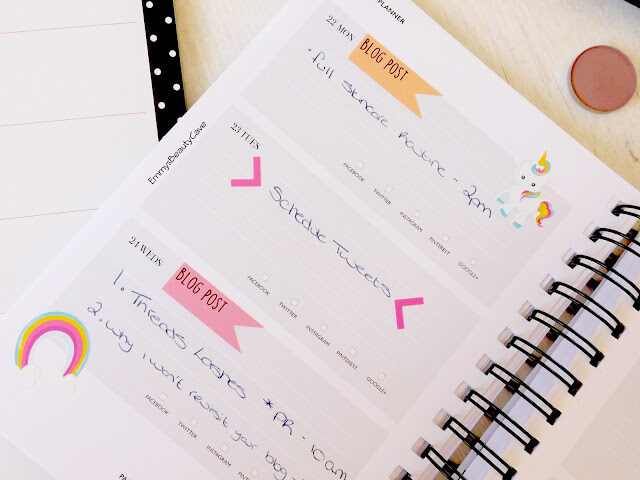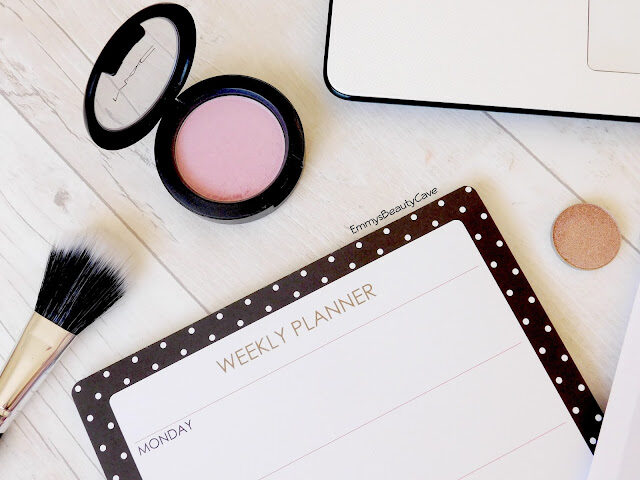 Diary/Journal 
In January i ordered The Blogger Journal which is just amazing. It has everything you need and more. At the bottom of each day it has social media tick boxes to remind you to share your post. It has end of month sections to put your followers in, your monthly goals & more. Keeping my posts in this and all of my followers/statistics makes things so much easier. I also write down any post ideas i have so they are all in one place. 
Photo's
I have hundreds of blog photos as i take alot of mine in bulk. I have a blog folder on my computer and in that folder i have different sections. I have Product Reviews, Bulk Products, How To Posts and Pr Posts. In my PR Posts folder i have PR Done and PR To Do. This helps keep me organised so i know which photos are where. 
Excel Spreadsheet
I set up an Excel Spreadsheet about a year ago. At the end of each month i will fill it in. I put which posts were most popular that month, PR Posts i did that month, Monthly Views, Keywords Searched, Overall Page Views and Where My Visitors Have Come From. Keeping this is a quick and easy way to see how my blog is progressing and which posts get the best response. I use Microsoft Excel Online as it is free and easy access. 
Lazy Girl Organisation
Sometimes you want something you can look at quickly if you are in a rush. I have this Weekly View Desk Planner which i got from Sainsburys. It also has a big magnet on the back so it can be put on your fridge. This has a weekly view so i can jot down any appointments i have or i put down any emails i need to send or chase up. Sainsburys have the cutest stationary at the moment.
TweetDeck
This is my best friend. I use TweetDeck to schedule tweets. Tweetdeck is free and you can schedule as many tweets as you want. It will schedule your tweets even if you do not have TweetDeck running on your computer. If you don't already schedule tweets you need to start asap! I schedule tweets 2-3 days in advance. This saves so much time especially if like me your memory is useless! I usually leave space so once a post is live i will use the direct link and schedule a tweet using that link.
These are such simple steps but they make a huge difference. The Excel Spreadsheet is super simple and a great way to track your monthly statistics all in one place. 
Related Posts:
Basics of SEO | 6 Ways To Improve Your Blogs SEO | Link
What Makes Me Follow Your Blog | Link
How To Take Good Quality Blog Photo's on Your Phone | Link

Bloglovin | Instagram | YouTube | Twitter