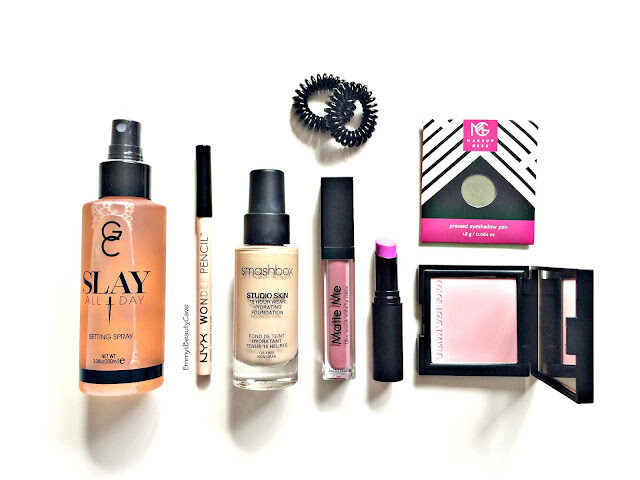 It's been a while since my last beauty haul and this is actually one of two beauty haul posts! I have quite a few new products yes my spending ban hasn't gone great but also my boyfriend did buy me some of these. This is a mixture of highend and drugstore and my second beauty haul which will be up soon is all drugstore. 
Gerard Cosmetics Slay All Day Setting Spray | £12.50 | Link
I was on the hunt for a setting spray to set my makeup and also stop me getting oily throughout the day. I do love the L'Oreal Infallible Setting Spray but I always like to have at least two sprays. I came across the Gerard Cosmetics Slay All Day Setting Spray on Beauty Bay and knew I had to have it. The name alone had me! They are designed to reduce oil which makes them perfect for oily skin. What makes this spray different is it comes in five different scents, I chose peach as I love anything peach scented. I will be doing a full review next week letting you know how I got on with it. 
NYX Wonder Pencil 01 Light | £4.00 | Link
I have been wanting a light/nude coloured pencil to go in my waterline, I saw this NYX one and picked it up. I chose the lightest shade and it works perfectly. White liner on my waterline doesn't suit me so this is the next best thing with it being more skin tone like.
Smashbox Studio Skin 15 Hour Wear Foundation | £29.00 | Link
My mum actually uses this foundation and I tried hers then had to buy it myself! I did get this £10 cheaper than RRP so it didn't break the bank. It is a fuller coverage foundation that is supposed to be amazing on oily skin. I have never tried a Smashbox foundation so I thought I would give it a go. Review and swatches coming soon.
Sleek Matte Me Liquid Lipstick "Shabby Chic" | £4.99 | Link
DRAMA ALERT!
Oh what a nightmare this was. I bought this shade and "Petal" but petal came with the old wand and this one came with the new wand. Petal applied streaky, didn't dry matte and looked dreadful. When I contacted Sleek saying why is the old wand still being sold if the product has been altered to be made better as I only went to purchase them knowing the wand had been changed. I was told they cannot guarantee when you go into stores and buy them you will get the new wand! I think this is shocking as why re design a product and still sell the old version?  This Shabby Chic had the new wand but when you buy in store you can't guarantee that is what you will get. It is a lovely dark mauve and dries very matte.
Sleek Candy Tint Balm "Tutti Fruity" | £6.49 | Link
I actually picked this up on a whim, I remember seeing them when they were first released but never bothered to buy them. I picked Tutti Fruity which is a violet/purple shade and it is really pigmented. It keeps my lips feeling hydrated and smooth whilst adding that pop of colour.
Zoeva Blush "Gentle Touch" | £8.50 | Link (Can't find on Beauty Bay Anymore)
My new favourite blush! Light pink blushers are my thing, they always have been and always will be. It is such a pretty baby pink shade which will suit most skin tones. The packaging is lovely and very sleek. 
Makeup Geek Eye Shadow "Dirty Martini" | £4.95 | Link
I have just filled my large Z Palette full of Makeup Geek Shadows but Dirty Martini is a shade I needed but it was out of stock for a while. It is a matte khaki colour which looks amazing paired with Desert Sands as the transition shade and Jester on the center of the lid. 
Invisibobble The Traceless Hair Ring | £3.75 | Link
I have contemplated buying these for so long but never knew if they would work on my extremely stupid thick hair. My hair is a nightmare, it takes two hairdressers to dry it! Due to how thick it is I do put it up alot but I hate the kinks you get left it. I decided to bite the bullet and buy a pack of three. I was surprised at how well these wrap round my hair, I can wrap it round three times where most bobbles would snap at this point. One big difference I have noticed is my hair doesn't pull and cause headaches like it did before and I get no kinks! If I have it in one of these all day then I will get the smallest kink but nothing major.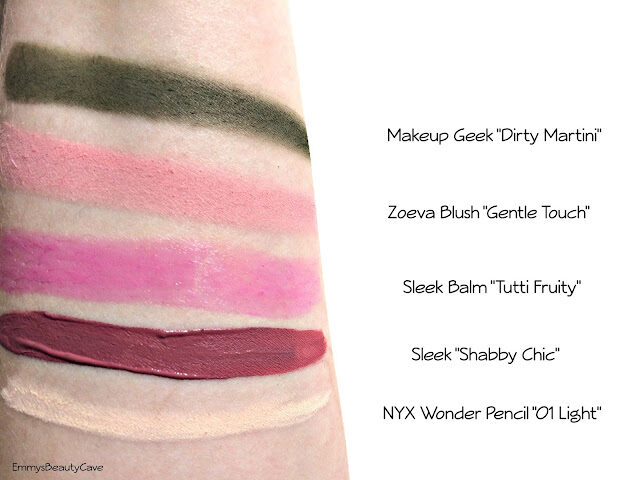 What are you newest beauty buys?
Posts You Might Like:
High End Beauty Favourites | Link
Makeup Geek Collection + Swatches | Link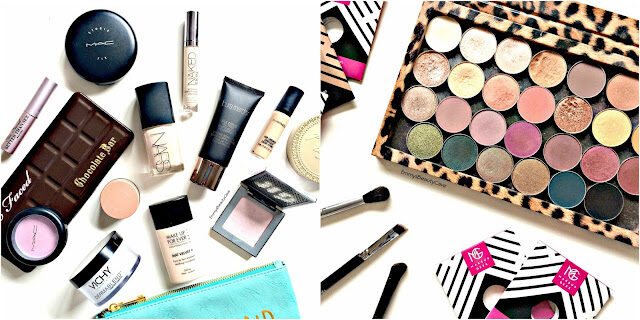 Follow Me