Remember all those years ago when we did nothing to our brows and went Au naturale… when I look back at photo's from my high school years and think where are my brows?! My eyebrows are one of my favourite parts to do in my daily makeup routine. I often use different products from pencil to powders to pomade. It all depends what mood I am in and where I am going. I recently received the Hi Impact Brows Palette to test, I was very excited as I had heard good things.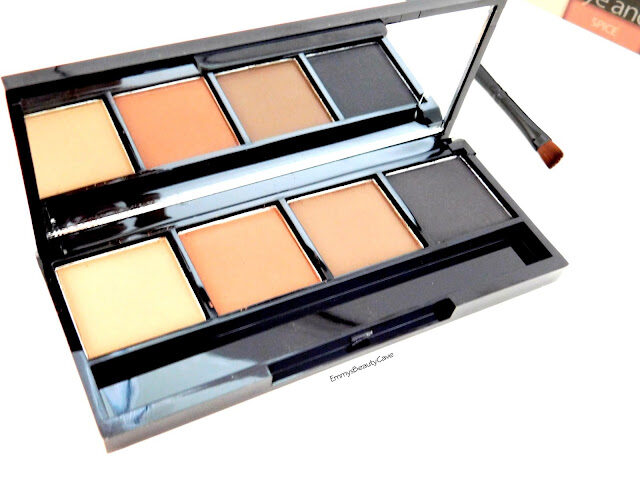 The palette contains four shades which can be used on their own or you can mix them to get your desired shade plus look. The packaging is very sleek and extremely lightweight. You get a good size mirror which makes it perfect for travelling with.
Ash | Dark Blonde Shade
Spice | Auburn Brown
Mocha | Dark/Chocolate Brown
Charcoal | Black
I have quite dark brown hair, when I used the palette for a more natural look I used Ash in the beginning of my brow and then Mocha for the mid and tail end. If I am going out or for an occasion I would mix Mocha and Charcoal to create a darker brown on the tail of my brow. I love how pigmented the shades are but still really blendable and easy to work with. I love how versatile the palette is as anyone with light brown hair to black can use the palette.
Above I have created my everyday brow which is more on the natural shade. If I wanted a more defined brow as I said I would mix Mocha and Charcoal just add to the corner/tail of my brow. The Hi Impact Brows Kit retails for £18.99 which I think is amazing for the quality of the shades and how many shades you get. You can buy the palette from Look Fantastic and also Selfridges
*This post includes PR Samples, NOTE all views are my own and my honest opinion. If I don't like a product or have any negative views I will put them on my blog.