As a blogger, I know how important and addictive it is to write everything down and keep track of your blog. What's better than finding free downloads that you can easily print off and build into a planner or keep in a file. I have searched and seen some of the best ones, and I have created one myself. All of these are free and easy to download. I have included planner pages, statistics trackers, blog post checklists and more.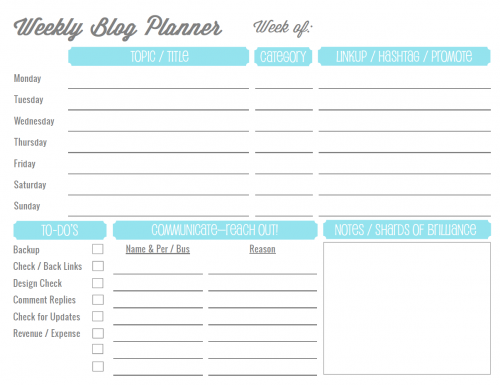 Weekly Blog Post Planner | That's Vandy | Link
This weekly blog post planner is perfect. It includes sections for your blog posts and hashtag idea's, a small checklist and a section for notes. Go straight to her free download here. You don't need to subscribe; it is an essential and quick download.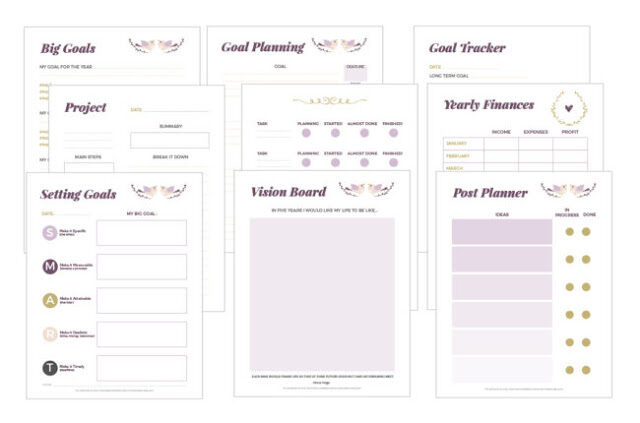 20 Plus Blog Planner Page Printable | Dear Chrissy | Link
How incredible is this! You get twenty-plus pages free to print. It includes Daily, Weekly and Monthly Blog Planner pages, Goal Trackers, Monthly Income, Monthly Expenses, Password Keeper and much more! To get this bundle for free, all you have to do is subscribe to the blogs newsletter, and then you will instantly receive an email with a PDF document with everything in. I have done this, and it is perfect.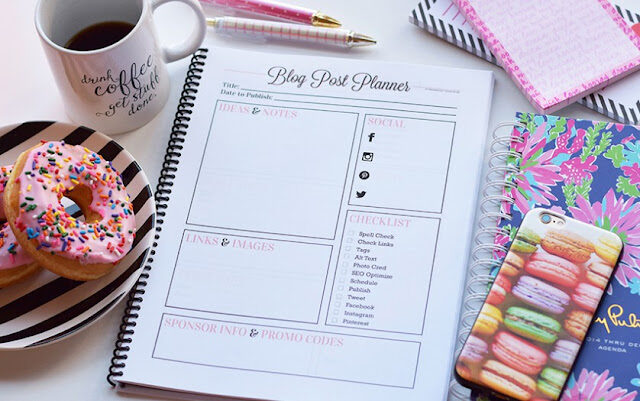 Blog Post Planner Page Printable | Cort In Session | Link
These are adorable! She has three printable's available, including the Blog Post Planner (in the image above), Weekly Blog Post Planner and Blog Brainstorming Printable. All three look similar to the one above in the pretty simple design with a hint of pink.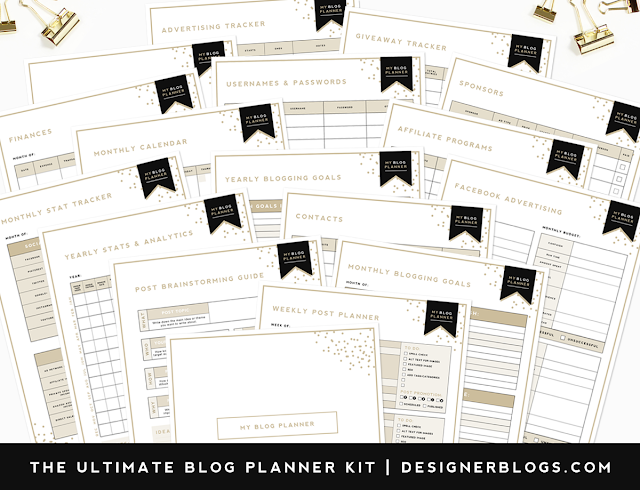 Ultimate Blog Planner Kit | Designer Blogs | Link
This free printable comes with 27 pages! It includes Yearly Blogging Goals, Monthly blogging Goals, Weekly Post Planner, Yearly Stats, and much more! I honestly cannot believe this is free. To download this bundle for free, all you need to do is subscribe to the mailing list here, and you will then receive the bundle for free.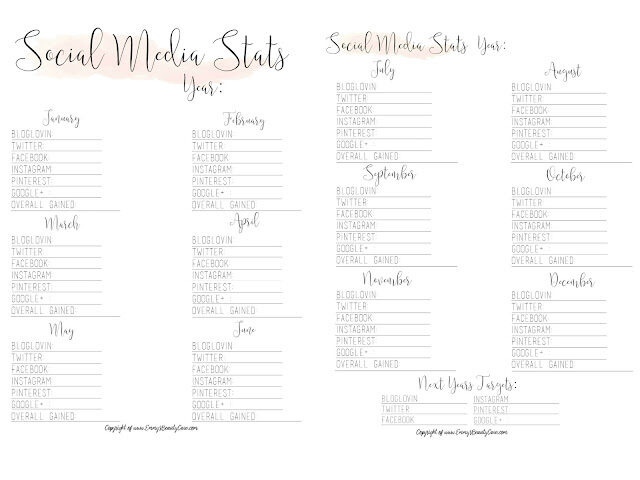 Social Media Stats Tracker | EmmysBeautyCave | Link
I searched for a Social Media Tracker printable for a while, but I couldn't find any that had Bloglovin on, so I decided to make my own. I have kept it simple, and it includes two pages with six months on each page. It includes Bloglovin, Twitter, Facebook, Instagram, Pinterest and Google Plus whilst having an Overall Gained section at the bottom so you can see how many followers you have gained in total each month. At the end of the second page, there is a section for Next Years Targets.
You can also use this every year at the top of the pages, and it has a Year: section for you to put in the year.
I hope you find these free blogger printable are helpful!
Did You Know I Design Custom Blog & YouTube Headers at Cheap Prices. Check out my Blog Header Services Page for complete information and see some of the custom designs I have done.