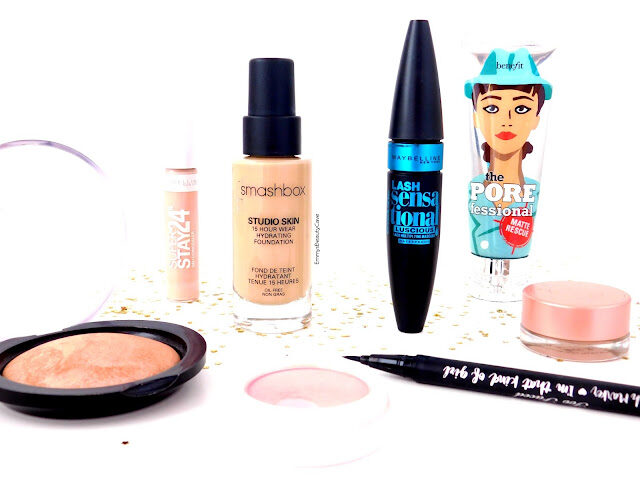 I see so many posts about hyped products but you hardly ever see underrated products get mentioned. I love finding out what products people love and can't live without. I have done a couple of these posts in the past and I recently de-cluttered my makeup and realised how much I adore these products but they really don't get talked about enough.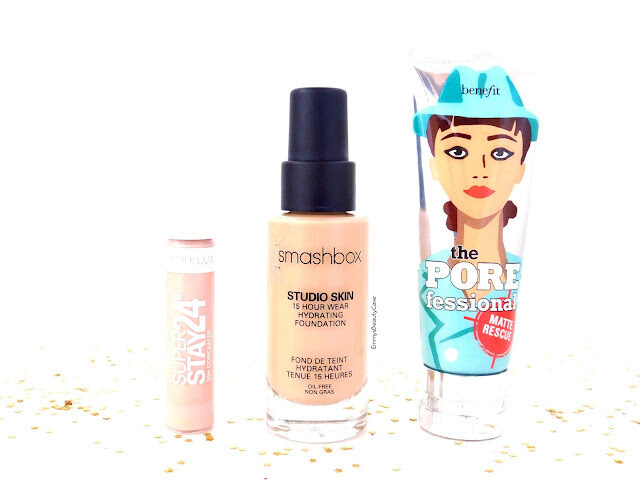 Maybelline Super Stay Concealer | £6.19 | Link
Maybelline concealers are my favourites, I own all of them! This concealer is incredible, it is one of the creamiest concealers I have tried. It covers my dark circles, it doesn't crease and it lasts all day. The applicator is larger than most which I love for under my eyes. I am also recently loving the Super Stay Foundation too.
Smashbox Studio Skin 15 Hour Wear Foundation | £29.00 | Link
Seriously my holy grail foundation! I don't know how this isn't more raved about it. It is full coverage without being heavy, it lasts all day on my oily skin and the shade range is incredible. It comes in 22 shades! There is one for every skin tone from pale to dark.
Benefit Porefessional Gel Matte Rescue | £23.50 50ml | Link
I didn't buy this straight away as I didn't like the original Porefessional Primer as it didn't keep me matte at all. The one on the other hand I am obsessed with. It is a lightweight gel that I use on my nose and chin as that's where I get really oily. This keeps me matte and stops me getting shiny all day. I find it is much more lightweight than the original Porefessional. The original you get 22ml for £24.50 and the matte rescue you get 50ml for £23.50!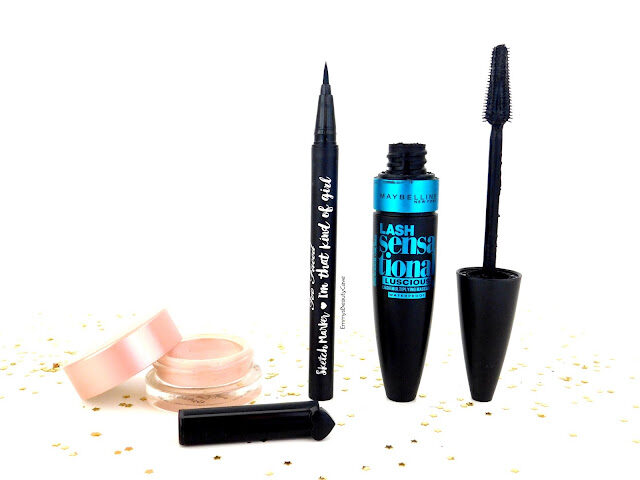 Becca Under Eye Brightening Corrector | £22.00 | Link
If you have dark under eye circles there is no doubt you NEED this. I have been using this for over a year now and tried many correctors and this one always comes out on top. It is a very pale peach pink that covers my dark circles and doesn't crease. When I read reviews the ones that we negative were silly as they said they were using this as a concealer and it looked shiny, if you read the products description it is a corrector and needs a concealer applying on top. Read my full review and see my before and after pictures.
Too Faced Sketch Marker Liner | £17.00 | Link
This is incredible. I tried the Kat Von D Tattoo Liner but this Too Faced one knocks it out of the water. It is much more black than the Kat Von D one. I like my liner to be an intense black that stays put all day and this one does. The tip is the right size for someone like me who struggles to create a wing.
Maybelline Lash Sensational Luscious Mascara | £7.99 | Link
Everyone raves about the original Lash Sensational Mascara which I do love but I love this one more. It is waterproof and it adds more volume than the original whilst also adding length. My lashes are extremely short pretty much non existent but this mascara makes them so long!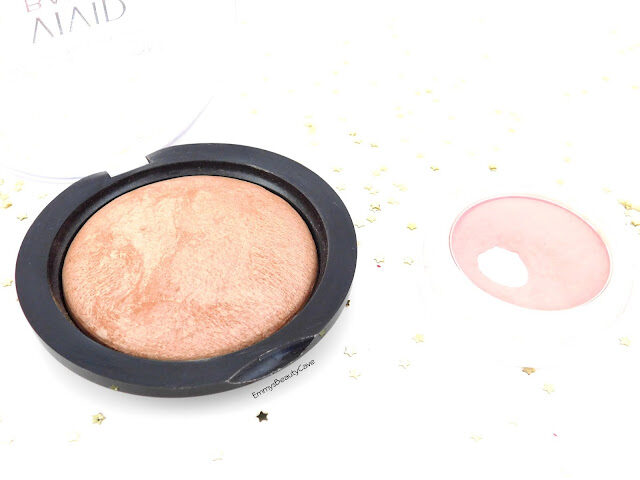 Makeup Revolution Baked Bronze "Golden Days" | £4.00 | Link
I used this so much last year and then about a month ago I found it in my drawer and I have been using it non stop. I can't stand a bronzer that has shimmer in it which is why this one is perfect. It has a glow without having shimmer which helps it look more natural and like a tan. It is perfect in Summer.
Natural Collection Blush "Pink Cloud" | £1.99 | Link
I have been using this blush for around 6 years! I have repurchased it so many times. It is the perfect pale pink shade. Im not usually one to buy cheaper blushers but these are the best. I also love a peach shade they have.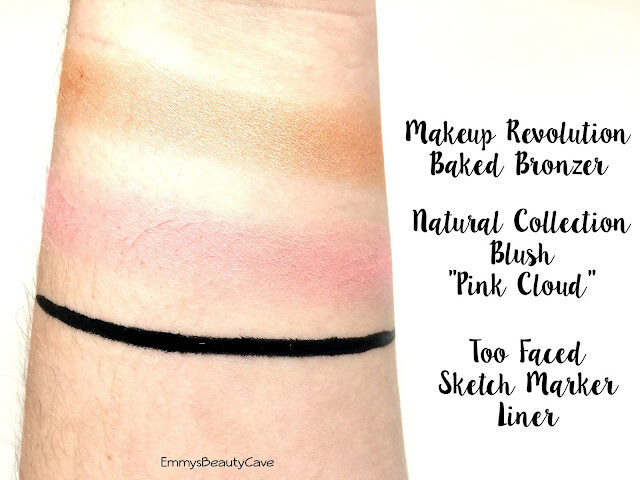 I recently organised my makeup collection and did a In Depth Look Into My Alex Drawers which includes all the organizers I use which are all £15 or less!