Facial Serums are fast becoming a favourite part in my skincare routine. I think I have now found a firm favourite which will be staying in my routine for a very long time. When I was contacted asking if I wanted to try some skincare from Mitonia I was intrigued, they asked my skin type and I said it is very oily and can be breakout prone. I usually tend to suffer with breakouts on my chin and I usually get more than one at a time then I can go weeks with clear skin. They advised they would surprise me with a skincare product that was suited to my skin type. It was exciting not knowing what I was going to get and it is safe to say I was surprised when I opened the box to find the Beaute Mediterranea Snail Concentrate Serum looking up at me. I never even knew Snail Concentrate was a thing in skincare!
I will admit the name did slightly put me off, I think just because I have never heard of a product like this before. The packaging is very sleek and simple, the bottle is like a frosted red glass with a dropper applicator. The Serum itself is a white liquid, it is runny like most serum's. I washed my face as I normally would and then applied the serum, as soon as I applied the serum my worry's about the name had disappeared. It smells AMAZING! It doesn't have the typical skincare smell, it had a little floral scent or to me it does. I was surprised.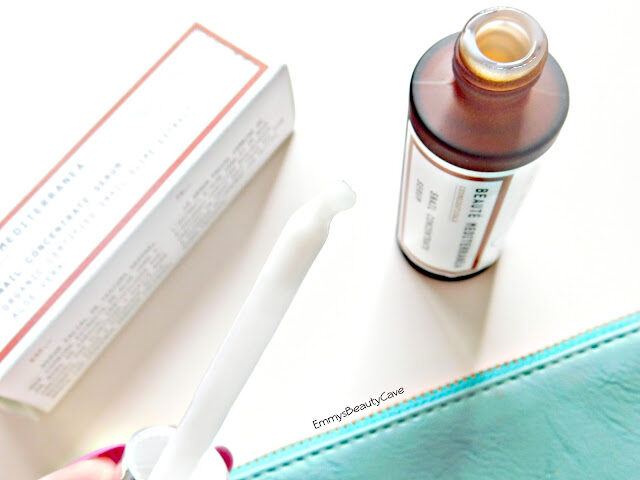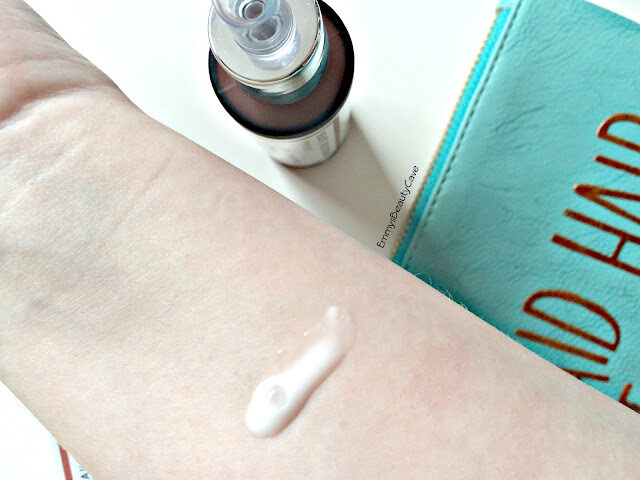 The Serum contains: organic aloe vera and snail secretion extracts with allantoin and rosehip oil. The Rosehip Oil helps breakouts and also discoloration on the skin.
I used one squeeze from the dropper and found that was enough to cover my whole face. I gently massaged this in and loved the silky texture it has. I noticed that this dried very quickly, I hate serums that feel tacky on the skin and take forever to sink in so this was perfect for me. I have been using this for two weeks now and I have noticed a difference in my skin. I have slight blemishes on my chin which have reduced massively since using this serum and I haven't had one breakout!
Overall I am in love with this product. Even if you have sensitive skin this will work well as it contain aloe vera. You can buy the Beaute Mediterranea Snail Concentrate Serum from Mitonia Online for £34.50. Once you find a product that works well I am happy to pay a little extra.