As you read this I will be half way through my flight to New York! I am going until Saturday and will reply to all of your comments when I get back. Keep your eyes peeled as I will be picking up a few treats to do a giveaway with. Anyway moving on, today's post is all about the BH Cosmetics Matte Liquid Lipsticks which I finally ordered a few months ago. I had seen alot of YouTuber's rave about them and wanted them so bad. You can order directly from the BH Cosmetics website to the UK and postage is very cheap! If your order is £25 or below you shouldn't get customs. I have ordered twice and not got them.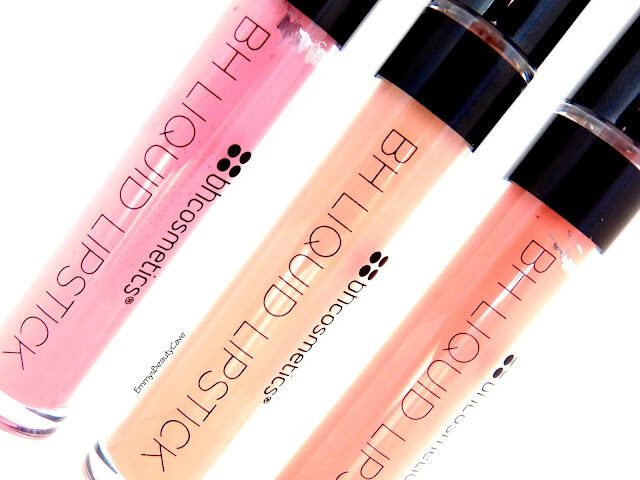 There are 16 shades to pick from and a shade to suit everyone. I tried so hard to narrow it down to just three shades but I finally picked Samantha, Sandy and Serena. I love how they all have girls names, it is super cute! They are extremely pigmented and you only need one coat, they don't go streaky, they apply wet but dry to a soft matte finish without being drying. They are extremely comfortable to wear and last so long. I found after eating and drinking I needed the smallest touch up, when I applied more product it didn't go cakey at all.
The Shades
Samantha | Is the shade I knew I had to have straight away. It is a mauve toned pink.
Sandy | I was torn between Sandy and Muse. Sandy is your typical Nude whereas Muse is a grey toned nude.
Serena | This is an unusual shade for me, out of my comfort zone but I adore it. It is a burnt orange without being too bright. It is very wearable.
I am so happy with all three shades, below is me wearing each shade and the images haven't been edited whatsoever!

I am going to order more soon. I think I will be ordering Muse and Clara next. You can buy them from the BH Cosmetics Website and they retail for $11.00 but are often on offer for around $8. I pay no more than £8 for shipping.