Skincare tools have been talked about excessively. Lately, Skincare has become something everyone talks about more than before. I have started upping my skincare routine over the past year, and my skin looks better for it. Everyone has heard of the Clarisonic Facial Cleanser Brush, but everyone now needs to know about the Crystal Clear Ionic Sonic Cleanse Brush/Kit. Finding skincare tools and products that work best for you and your skin can be a nightmare, but you won't regret it once you have the right products.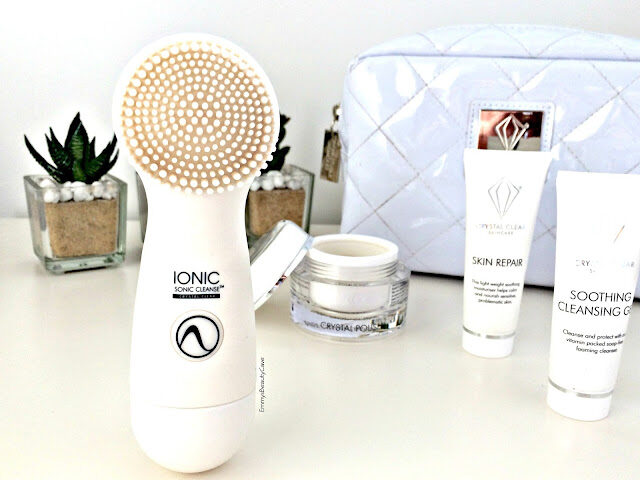 The Crystal Clear Ionic Sonic Cleanse Kit is different to anything I have seen before. The cleansing brush isn't so much a brush as the bristles are silicone and never need replacing. Many other sonic cleansing brushes are meeting like bristles that will eventually become worn and need replacing. I have sensitive skin, and when I have used a brush cleansing brush, I found it irritated my skin as it felt rough on my skin. But I adore this cleansing tool, and the silicone bristles are super soft against my skin.
The kit includes three other items: Crystal Clear Cleansing Gel, Crystal Clear Crystal Polish, and Crystal Clear Skin Repair Moisturiser. I was intrigued by the products and couldn't wait to try them out. You can use the Ionic Sonic Cleanse on the face and body, which is another thing that makes this product perfect. 
Crystal Clear Cleansing Gel | This soap-free foaming cleanser leaves the skin feeling refreshed and cleansed.
Crystal Clear Crystal Polish | Is perfect for exfoliating the skin. It includes Jojoba Beans which will help your skin look healthier as it helps to balance out your skins sebum levels.
Crystal Clear Skin Repair Moisturiser | This helps to reduce the appearance of fine lines and wrinkles and also helps to firm the skin. Even though I am 24, it is essential to start using products for anti-ageing as it will help your skin in the long run.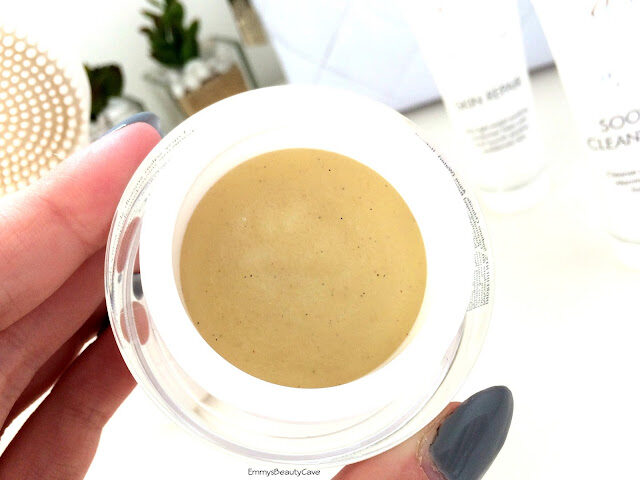 I have been using the kit for over a month now, and I can honestly say my skin is looking the best it ever has. I have mainly oily skin, but it can also be a combination at times, which is quite sensitive. The products haven't irritated my skin, which is a big thing for me. The silicone brush is the star of the show for me as I find it much softer on the skin, so this will be perfect for anyone with sensitive skin. 
The Crystal Clear Ionic Sonic Cleanse Kit retails for £79.99, a fantastic price for something of this quality. You can buy it from Ideal World, and it would even make a perfect Christmas gift, too, as the kit comes in a lovely white bag.
*This post includes PR Samples, NOTE all views are my own and my honest opinion. If I don't like a product or have any opposing thoughts, I will put them on my blog.