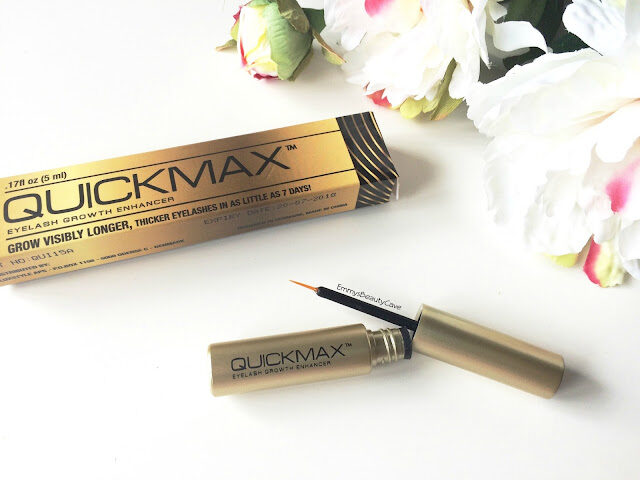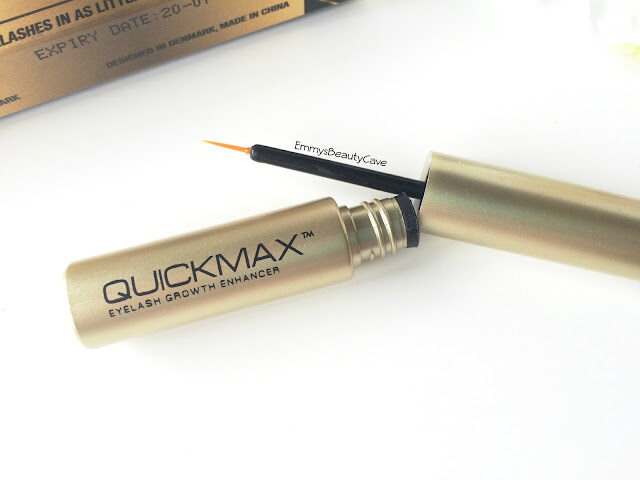 Ever since i was 16 i had been wearing false eye lashes nearly every day! Even if i had to be up earlier to apply them before work i would do it. I suffer with extremely short lashes so false lashes were the best thing for me. Since i have gotten older i am sick of wearing falsies every day. When i was asked to try Quickmax Eyelash Growth Enhancer i was very intrigued but i have to admit i was a little skeptical. 
So What Is It?
"Quickmax is a liquid which rejuvenates the growth cycle of your lashes or brows. It also builds up the tissue that anchors your lashes, so the tissue retains the lashes longer and gives them more time to grow"
How Does It Work?
Before applying i make sure my eyes and eyebrows are clean then every night before you go to sleep you apply this across your top lash line like you would an eyeliner. I have also been applying this to my bottom lash line and my brows. The thin applicator makes it super easy to apply the product. I do have sensitive eyes and i have had no reactions at all! 
Quickmax Eyelash Growth Enhancer says you can start to see results after just one week but everyone is different so they recommend upto 4-6 weeks. 
Does It Work?
Yes! You can clearly see from my before and after pictures that my eyelashes definitely look longer and slightly fuller. Also i noticed a huge difference on my brows. The inner part of my eyebrows i struggle to grow hair and it always looks sparse but since using Quickmax you can clearly see the inner part of my brows look fuller in just one week! Each day i applied this product i wasn't sure if there was a big difference but since putting the before and after pictures together i am really shocked at the results. I am going to carry on using this product and can't wait for the results over a longer period of time. 
NOTE: In each before and after photo my brows and eyelashes have no products on them what so ever, i have taken each photo first thing in the morning as soon as i haven woken up. 
This product is slightly on the expensive side at £49.99 but it is a miracle product for me. To see a difference in just 7 days is amazing so you can only imagine the results after 6 weeks. You can read more about this product on the StyleLux Website by CLICKING HERE