Cupcakes are super easy to make and I like making quick and easy recipes for my blog and for you guys to try. Custard Creams are my favourite biscuits, nothing beats them well apart from a custard cream cupcake! These are bad ass cupcakes. I recently made some and took them into work and they went down extremely well. The recipe is quick and for the ultimate biscuit lover.
What You Will Need:
6oz Self Raising Flour
6oz Margarine
6oz Caster Sugar
3 eggs
half a teaspoon baking powder
teaspoon vanilla essence
1 Tbsp Milk
For The Topping:
2oz Butter/margarine
8oz Icing sugar
1 Tablespoon cooled custard
Method:
1. Turn the oven onto Gas mark 3 or approx 150 on a fan oven.
2.Mix together the Self Raising Flour, Caster Sugar and Butter.
3. Add in the Eggs, Vanilla Essence, Baking Powder and Milk.
4. Fill your cupcake cases just over half full and place them in the oven.
5. I left mine in the oven for 25-30 minutes. Yours may take more or less depending on your oven. I usually check after 20 minutes by pushing a cocktail stick in the center to check they are cooked.
6. Once out of the oven leave in the tray to let them cool.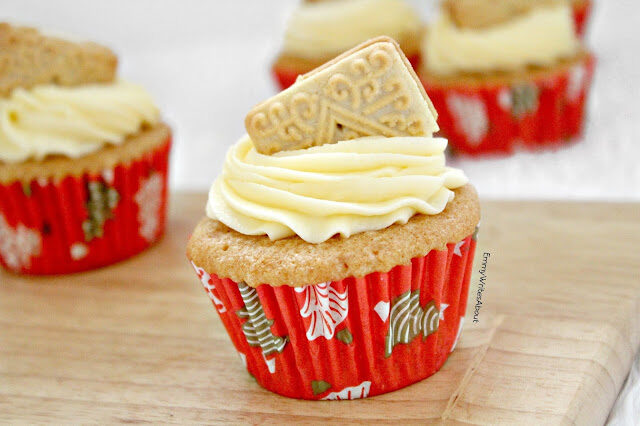 For The Topping:
1. Mix together the butter, icing sugar and slowly add in the custard.
2. You might need to add more icing sugar to make the icing slightly thicker or if you find it goes to firm add a tea spoon of milk. You can also leave the butter cream in the fridge for 15 minutes to help firm it slightly.
3. Place the mixture into a piping bag. You want the mixture to be right so it is easy to pipe but firm enough to hold it's shape.
4. Lastly add a custard cream for decoration! I also found crumbling custard creams onto a fab way too!