STYLE FILE : 17 PIECE CAPSULE AUTUMN WARDROBE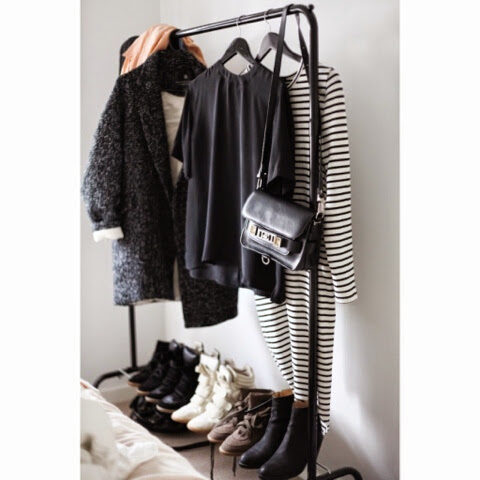 Hi again Ladies,I hope everyone is enjoying this October weather as much as I am…It is, hands down, my favourite month!I have had many emails asking what I would suggest as my "must haves" for this season. Working as a Personal Shopper also means I am creating capsule wardrobes for my clients on a daily basis, so it is something I have become quite good at narrowing down. My top 17 picks are –
1. Black / Blue Jeans My preference is a skinny fit, with as many rips as possible (Just a personal style of mine!)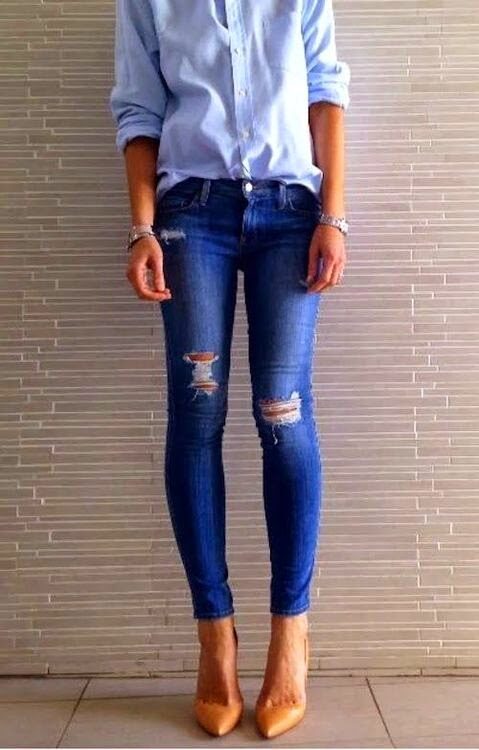 2. Leather Trousers / LeggingThese add texture to your wardrobe. Layer with a chunky knit and flat boots, or glam up with a killer heel for two great looks.
3. Staple SkirtMy go to would be a leather pencil skirt, but you can choose a midi, or A line, whichever you feel suits your shape better.

4. Basic Long Sleeve TurtleneckTurtlenecks or Polo's have come back with a bang this season. Grab a few plain coloured ones to layer under gilets and other knitwear pieces.
5. Loose FIt White TeeThis goes without saying, every season needs one. I chose them a little oversized, to add some movement to an outfit.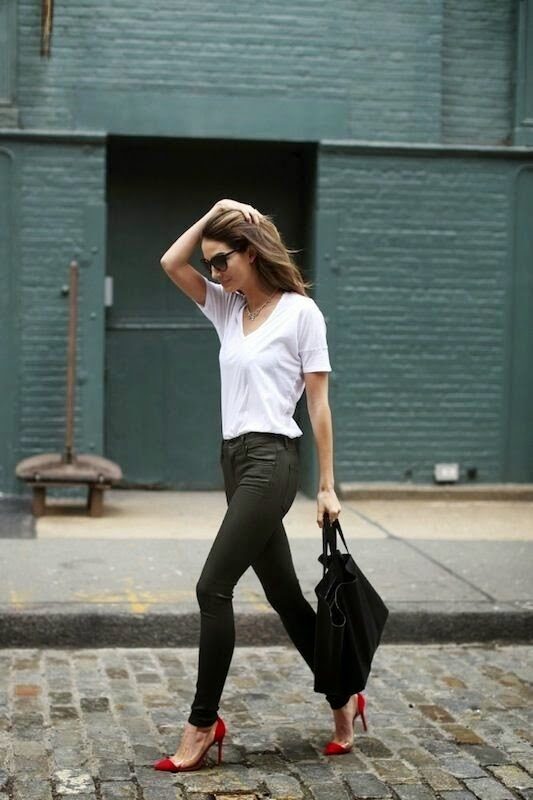 6. Check ShirtI have a slight obsession with plaid shirts, and add them to nearly every outfit lately. You can wear them open with a tank top underneath, closed and buttoned up for a smarter look, or tied around the waist for an edgier, street style vibe.

7. Chunky Knit As the temperatures drop, there is nothing better than slinging a chunky knitted cardigan over your shoulders. Choose a medium to long length, for an extra stylish look.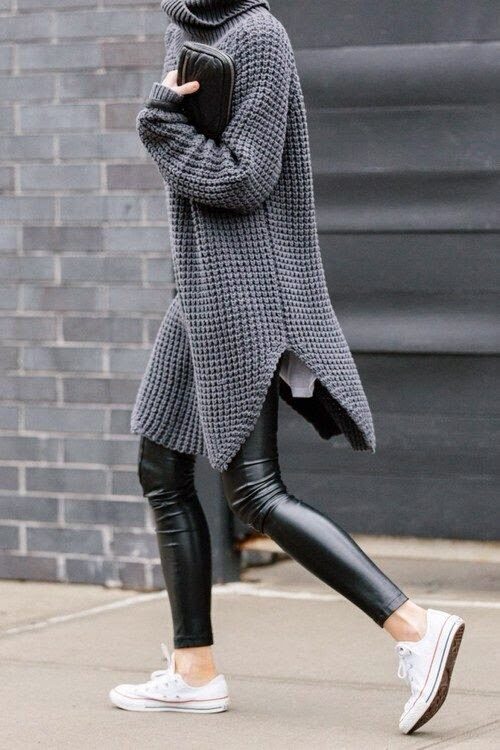 8. LBDWhats a capsule wardrobe without a little black dress? To spice it up, choose one with a little something extra to it, like a backless dress, or asymmetric hem, to add drama.
9. Leather JacketThis also goes without saying, a good leather jacket is an absolute must in every wardrobe, and will take you through season after season. Whether its a soft buttery leather with waterfall front for the elegant lady, or a structured, heavier leather with lots of strong hardware for braver woman out there, you will wear this with EVERYTHING!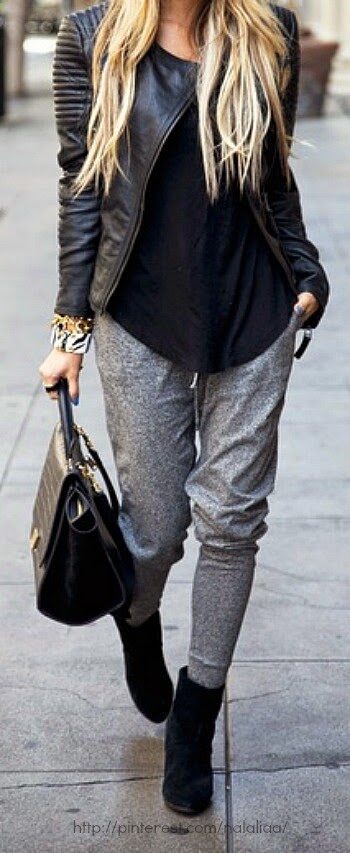 10. Duster Coat / Trench CoatA huge it this season, and a great transitional piece, before you jump into your heavy winter coat. Opt for a neutral tone, like black or beige to get the most wear out of this layering piece.
11. GiletIt can be fur, leather, or even knitwear gilet, but all three will become a staple for layering up in Autumn. Fur gilet's can be layered over a basic polo on mild days, or over your leather jacket on the cooler days ahead.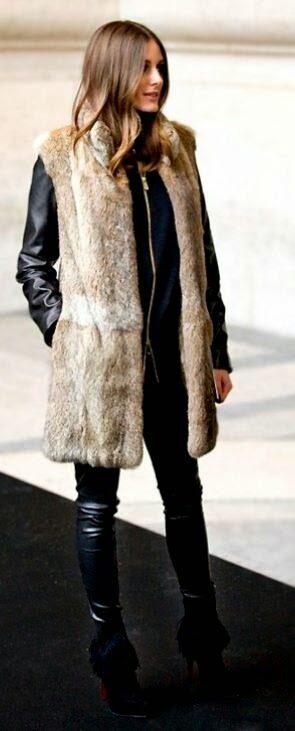 12. Chelsea BootAnyone that knows me, will know I CANNOT be without these. I have many different chelsea boots, but always seem to go back to my favourite tan leather pair. Invest in a well made boot, with genuine leather, and they will be good to you, season after season.

13. High Heeled Ankle BootFancy heading out, but don't want to punish yourself in killer heels? A good pair of high ankle boots teamed with a skinny jean can look just as chic, and are a much more practical option for those of you who like their comforts!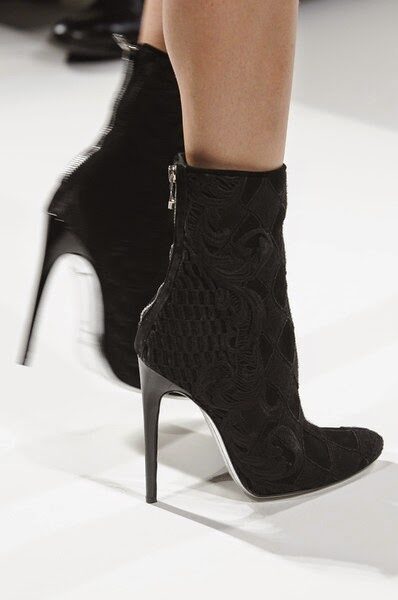 14. Trainers / Slip on'sWhether it is a fresh pair of Converse, or a animal print slip on trainer, this casual shoe is your 'go to" for the Autumn months. They are the best way to add a stylish edge to a somewhat casual look, and super comfortable too…What's not to like?!
15. HATS!!!Ok, so this is coming from someone who gets an absolute pleasure out of buying hats, but what is an Autumn wardrobe without a pretty Fedora or even a wooly beanie hat. I have a whole collection of Fedoras, and they are perfect for those days when your hair just doesn't want to behave. Or for us blondes out there, when your root is just a little too "there" for your liking!!

16. Oversized ScarfAnother key piece, and a great way of adding a pop of colour to a basic look.

17. SunglassesOk, so these are technically not in your wardrobe, but what makes an outfit more chic than a great pair of sunnies, on these bright cold mornings…?! Plus, its a great excuse to cut out the eye make up if you are stuck for time or if you have had a late night the night before!!

Thanks for reading Ladies, Lots of Love,